---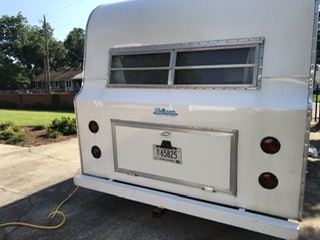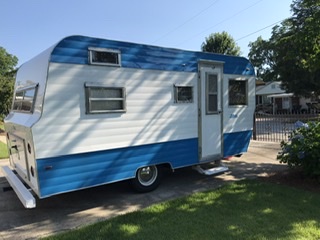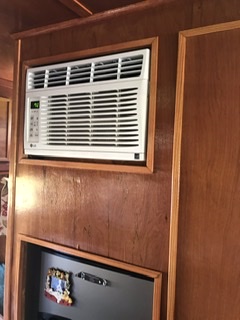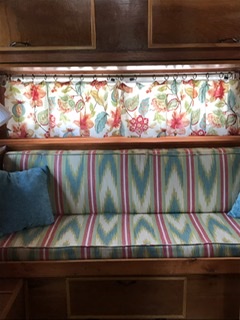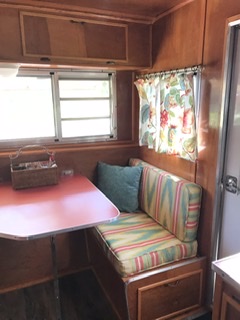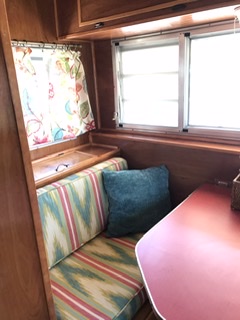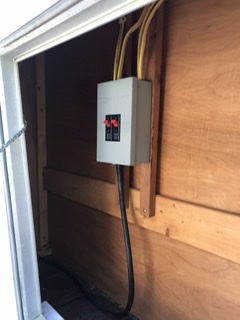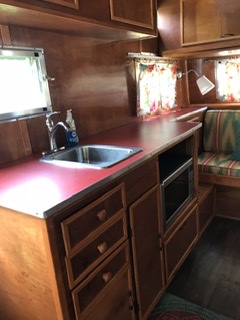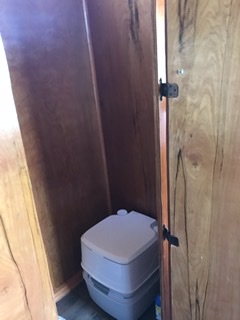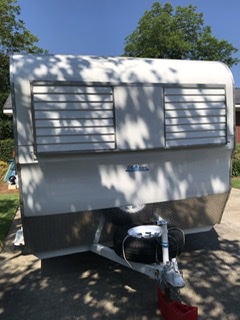 Contact Information
Phone: 803-646-0365
email: jtmills@atlanticbb.net
Location: Jackson, SC
Price: $10000
More Information
Camper is a 1969 Forester that has been taken off of the frame and remade. All new framing and insulation. New subfloors and vinyl flooring. Camper measures 15 long with 3 ft tongue. Camper is 8 ft wide. Nice amount of inside room. Camper has new skin and professional paint job. Rock guard in the front. Receiver welded onto rear bumper for bike rack. Rear storage with a lock. Cover over window at the dinette end of camper. May be raised and extended in the open position.
New foam and upholstery on all cushions. New window treatments. Reflectix roll insulation cut for each window. Nice for privacy and for maintain coolness and heat.
A/C is a window unit that is mounted inside. AC does not hang outside. It is vented outside and has a drain line which takes the water directly under the camper. Nice size freestanding refrigerator/freezer combination.
Microwave. Usually place a 2 burner electric stovetop on the top of the microwave and set it on the countertop to use.
The sofa makes almost a full sized bed. The dinette makes a twin bed. Since the camper is wide, there is room for a cot in the center.
Has a closet with a pole for hanging clothes.
New breaker box with new electrical wiring. A/C is on breaker by itself.
New sink with high faucet. Kitchen sink drains into a pipe under the camper that connects directly into a waste tank. Large waste tank -barely used- will be included.
Numerous electrical outlets inside.
Toilet closet. New Cassette toilet/large size and tall.. If the green chemical is used, it can easily be dumped at home in your own toilet.
Generous storage. Storage is under each dinette booth, behind one of the booths, full width under the sofa, cabinets above and below the sink area, closet, areas on each side of the sofa, an area on the kitchen side of the sofa that we use as a pantry. There is a huge cabinet over the sofa. It was a bed, but was converted to a cabinet. It can be changed back to a bed if desired.
2 Stablizers are included. Power cord w/adapter is included.