1974 Traveleze - Complete remodel!
---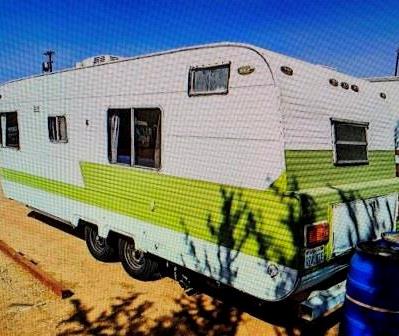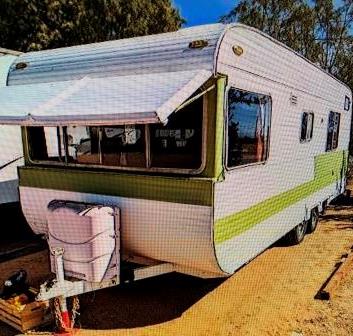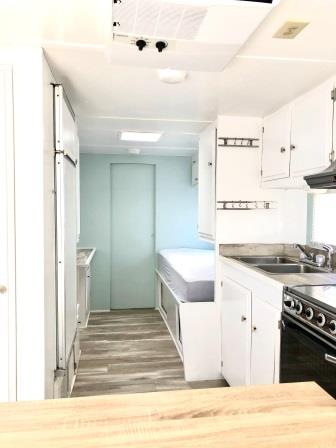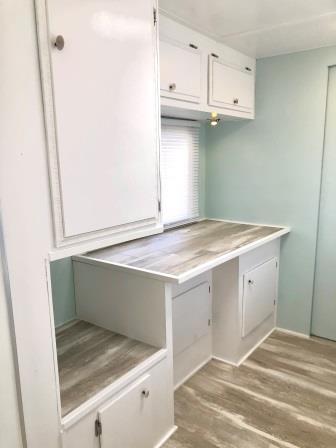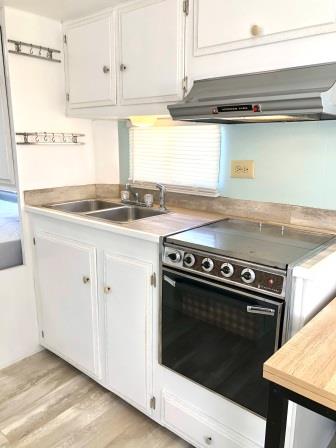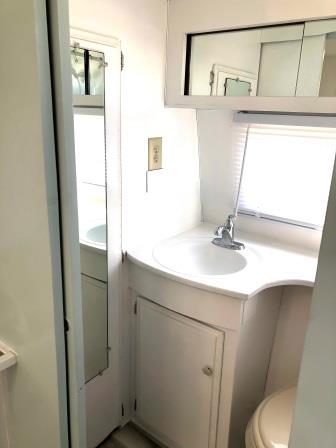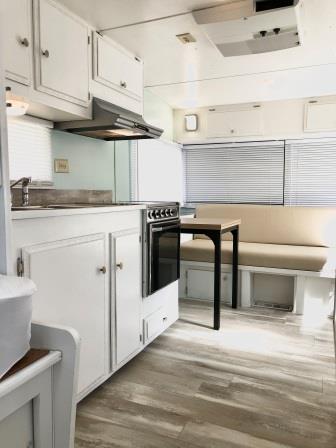 Contact Information
Phone: 3104298070
email: Jean@entertainmentmortgage.com
Location: Palm Springs, CA
Price: $19995
More Information
I'm selling my newly renovated 24', 1974 Traveleze. There is one twin bed - the other I converted to a desk. The back sofa opens to a double size bed. An unbelievable amount of storage including a full-size closet.
There is a built-in desk along one wall.
Seafoam green with white trim. The floors are driftwood vinyl planks.
Full bathroom with small tub and shower.
This gem looks more like a tiny house than a trailer.
There are 4 brand new tires, installed 1 month ago.
There is a back-up camera installed.
-The tow vehicle - 2008 Sequoia, 114,000 miles - is also available for sale as it has the rest of the hi-tech a/v camera system. It allows you to view behind you while you are towing, not just when you backup. Let me know if you're interested and I'll send you more info. It is not necessary to purchase both.-
There is an electric awning with tiny lights which doesn't show in the exterior pics.
I haven't done anything else with the outside as I like to keep the beautiful interior private to discourage theft.
It breaks my heart to sell her but I can no longer handle hitching and unhitching by myself.
Email me if you'd like to see her. jean@entertainmentmortgage.com or tex