Ad prices vary: Trailer/Vehicle are $50 each (members & non-members) w/10 photos; Businesses/Services/Product Line ads are $50 each for members/$150 for non-members w/ 5 photos. All ads run for 1 calendar year and once paid are non-refundable. Be prepared when inputting photos: **Images tend to load in random order **By choosing the STAR icon on one of the photos makes it the first/main featured image in your ad. **Don't see a category that fits your needs? Email tara@sistersonthefly.com and we can figure that out. **PLEASE NOTE to pay with debit or credit card, pick the PAYPAL option and choose " or Pay with Debit or Credit Card" instead of logging into PayPal.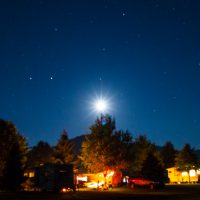 The Campground is located in North Central PA in the PA Wilds. Located on Route 6 and the Allegheny River. Owned and operated by Carolyn Wise sister 7749.Come and enjoy the dark skies, fishing, vintage rv rentals, cabins, glamping tents and much more. We are a full service Campground for all to enjoy.
04/13/2017
Roulette
PA
Total views: 695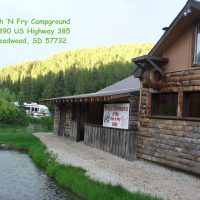 Join us in the summer at
Fish 'N Fry Campground
in the beautiful Black Hills of South Dakota. Owned by Sister #6362 Michele Schleuning, you are welcome to enjoy our wooded location, trout pond, and tons of sites to see including nearby Deadwood, Mt. Rushmore, Crazy Horse and Custer State Park.
04/01/2017
Deadwood
South Dakota
Total views: 505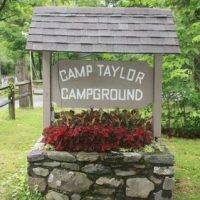 "The Genuine Outdoor Experience!" Camp Taylor Campground is a owned and operated by Clayton and his wife Jean (SOTF #2615). Their 400 acre campground and tree farm is adjacent to a 125,000 acre tract of state and federal parks which includes the famous Delaware Water Gap Recreation Area, and has direct hiking access from your site to the Appalachian Trail.
07/05/2018
Columbia
New Jersey
Total views: 282
Price: $50.00