Ad prices vary: Trailer/Vehicle are $50 each (members & non-members) w/10 photos; Businesses/Services/Product Line ads are $50 each for members/$150 for non-members w/ 5 photos. All ads run for 1 calendar year and once paid are non-refundable. Be prepared when inputting photos: **Images tend to load in random order **By choosing the STAR icon on one of the photos makes it the first/main featured image in your ad. **Don't see a category that fits your needs? Email tara@sistersonthefly.com and we can figure that out. **PLEASE NOTE to pay with debit or credit card, pick the PAYPAL option and choose " or Pay with Debit or Credit Card" instead of logging into PayPal.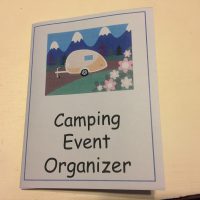 I made myself one of these to help me remember what events I have signed up for. It holds 12 events. Size is 4.25" x 5.5". I thought other Sisters might like one. Please email me at jennyb68@cox.net if you are interested in purchasing one. The organizer will not be emailed but "snail" mailed.
09/08/2018
Fort Smith
Arkansas
Total views: 316
Price: $5.00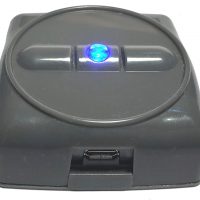 Ok Sisters, I've found the solution for leveling our trailers! No more guessing how much to put under the hitch or under the tires to get our trailers level. If you've ever found your refrigerator won't work and try and try to find a solution after hours of frustration, the real fix is just having a level trailer.
08/27/2018
Box Elder
SD
Total views: 507
Price: $99.95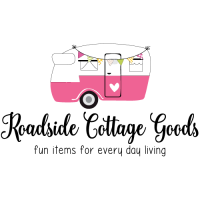 Roadside Cottage has many useful handmade items for everyday use - I try and find cute retro trailer fabric to make most of the things I have which are - Dinnerware Caddy's, Bowl Cozy's, Pie Cozy's, Dish Drying Mats, Eye Glass Cases, Buntings for your Trailer, Hot Pads, Lanyards and Key Fobs.
08/13/2018
Cartwright
North Dakota
Total views: 635
Price: $20.00