1964 Beeline Vintage Camper
---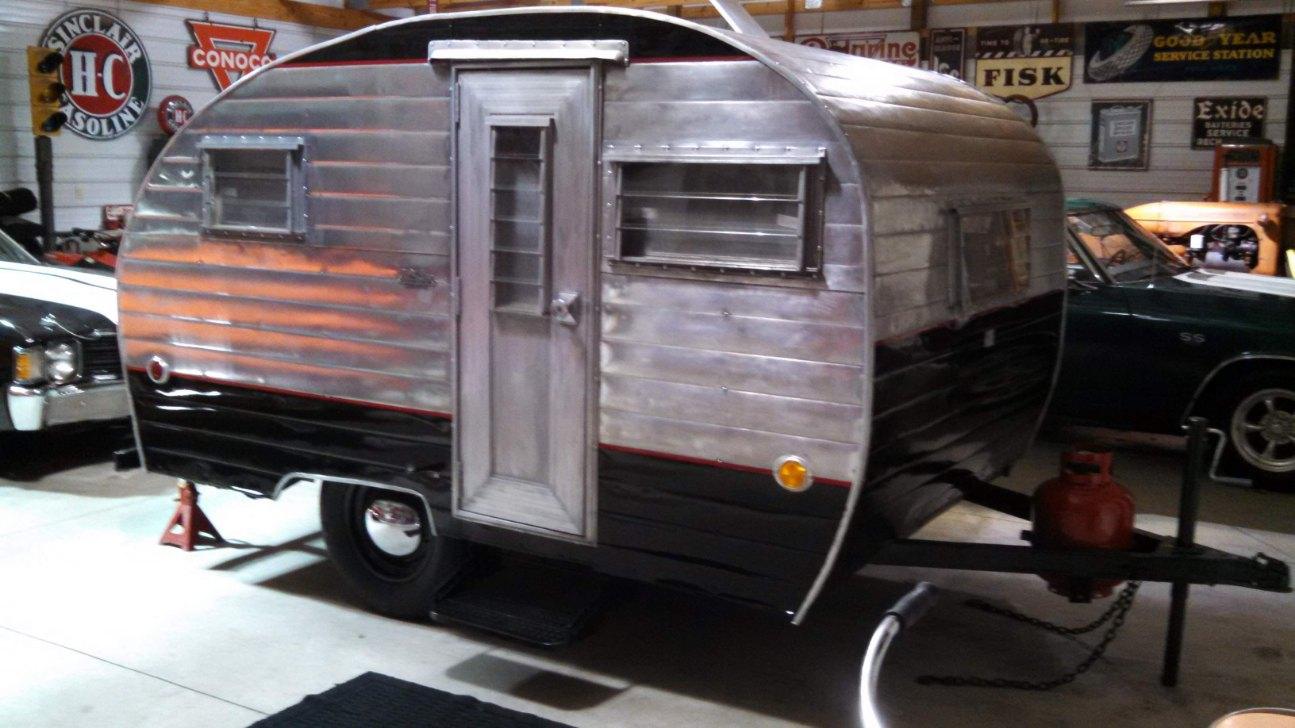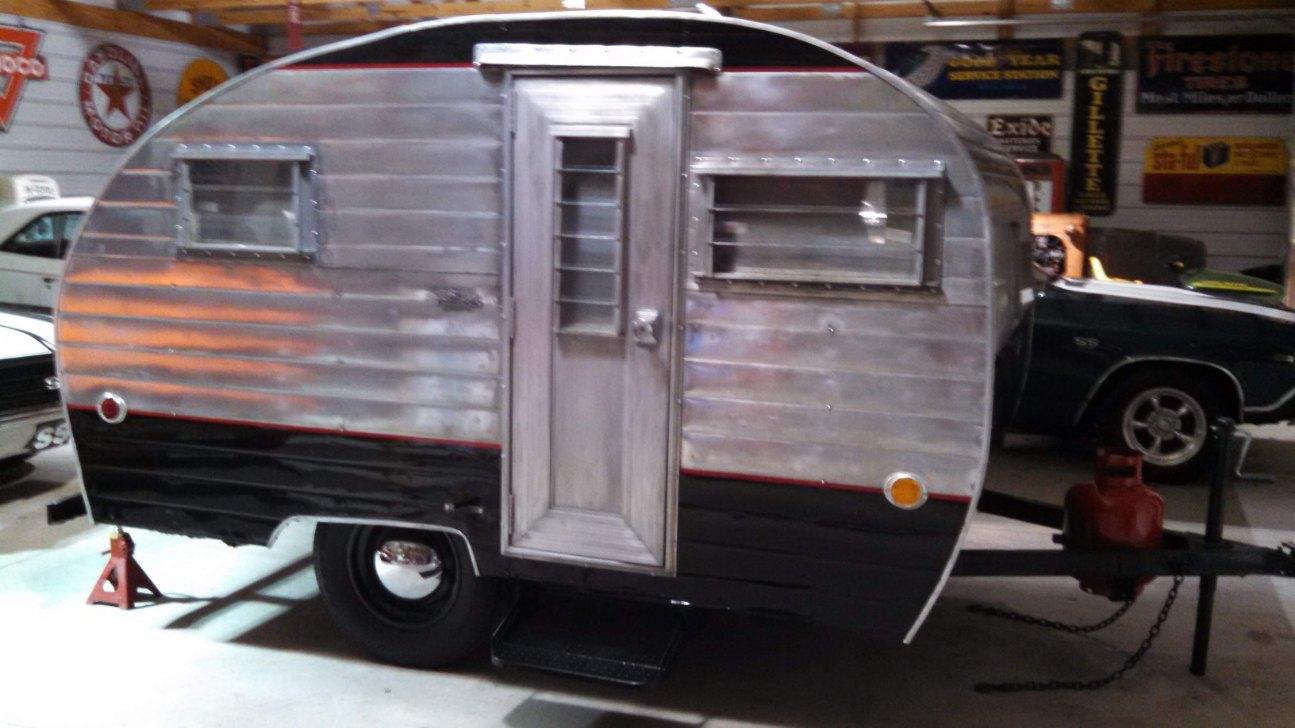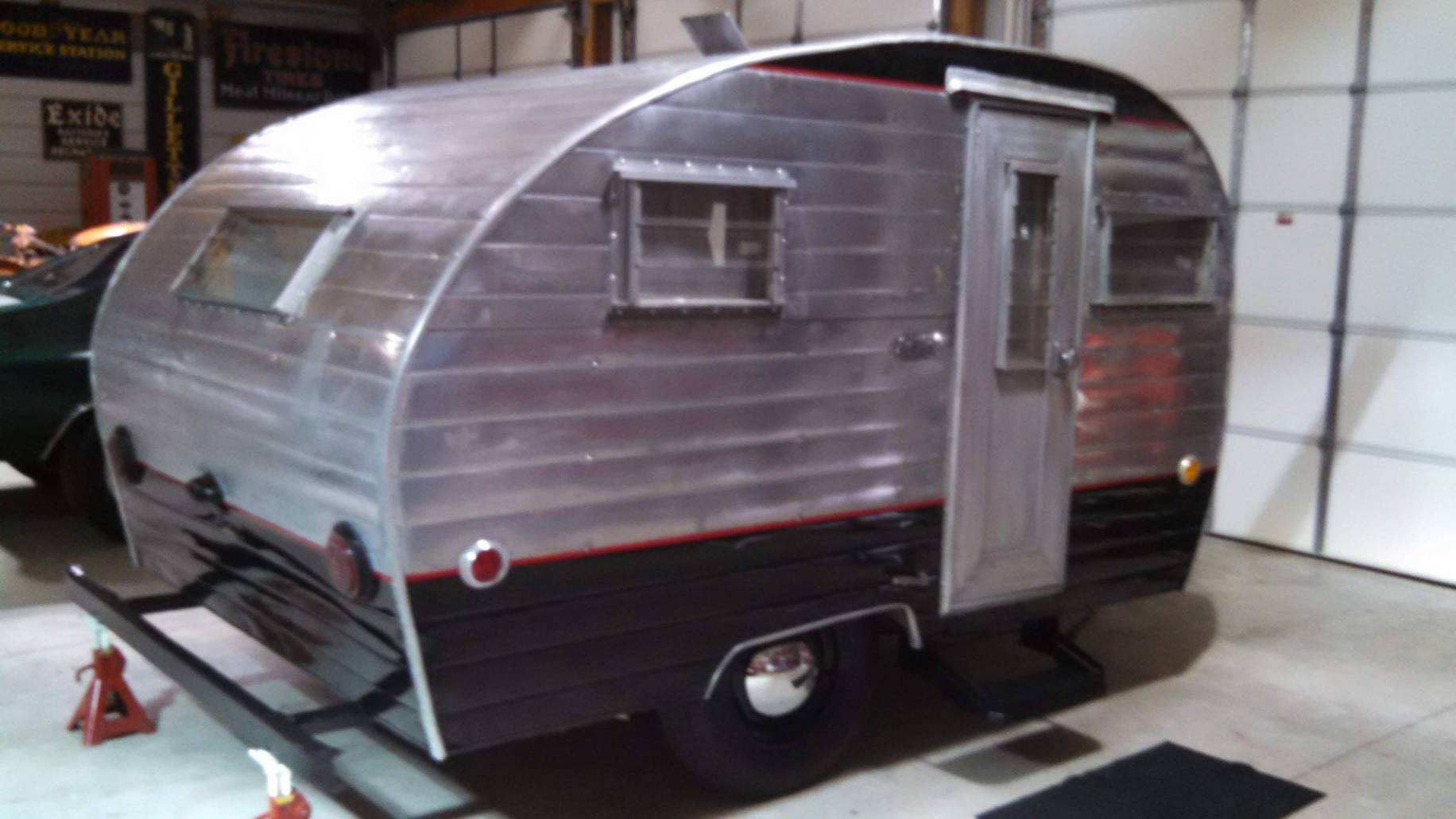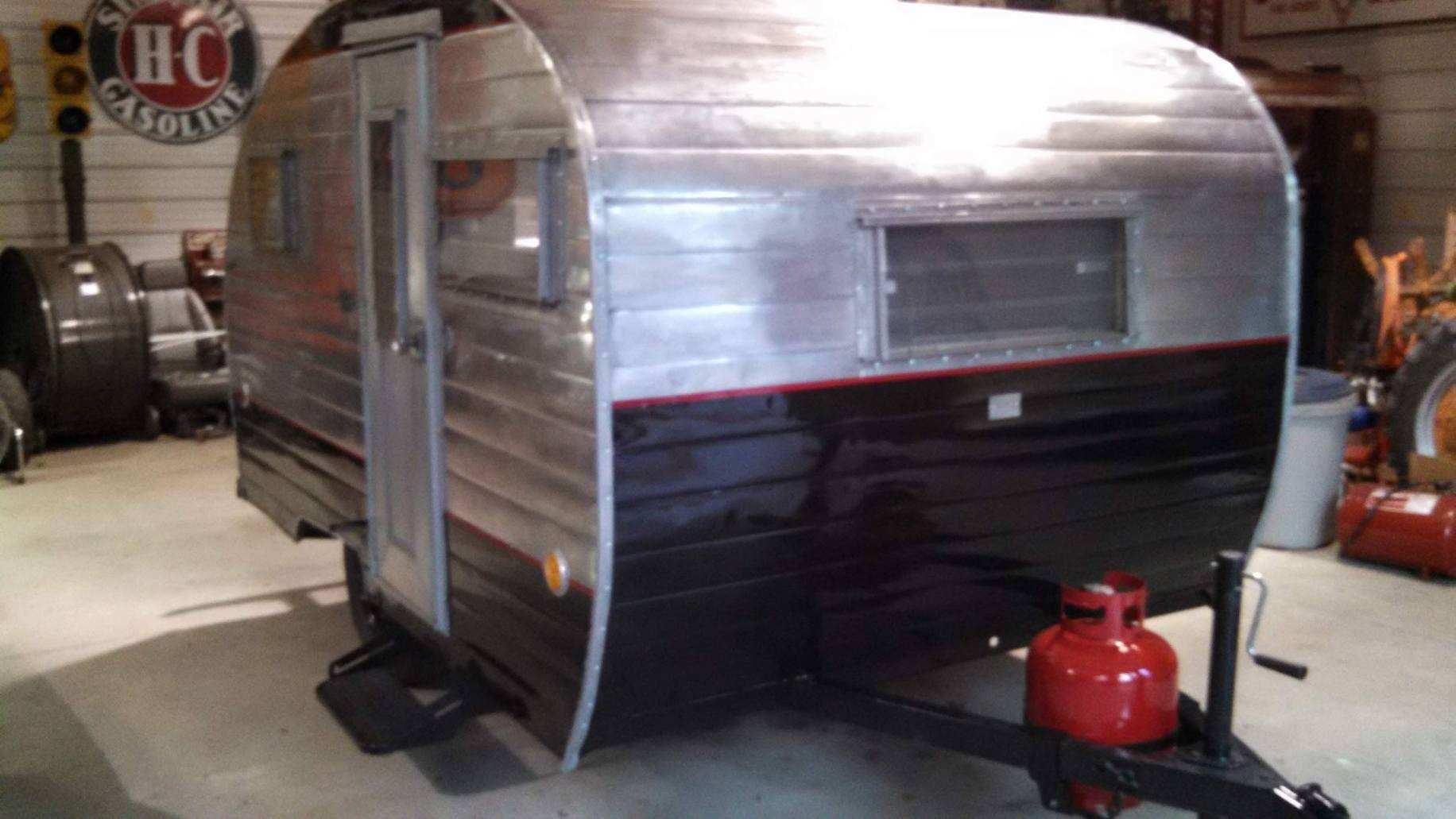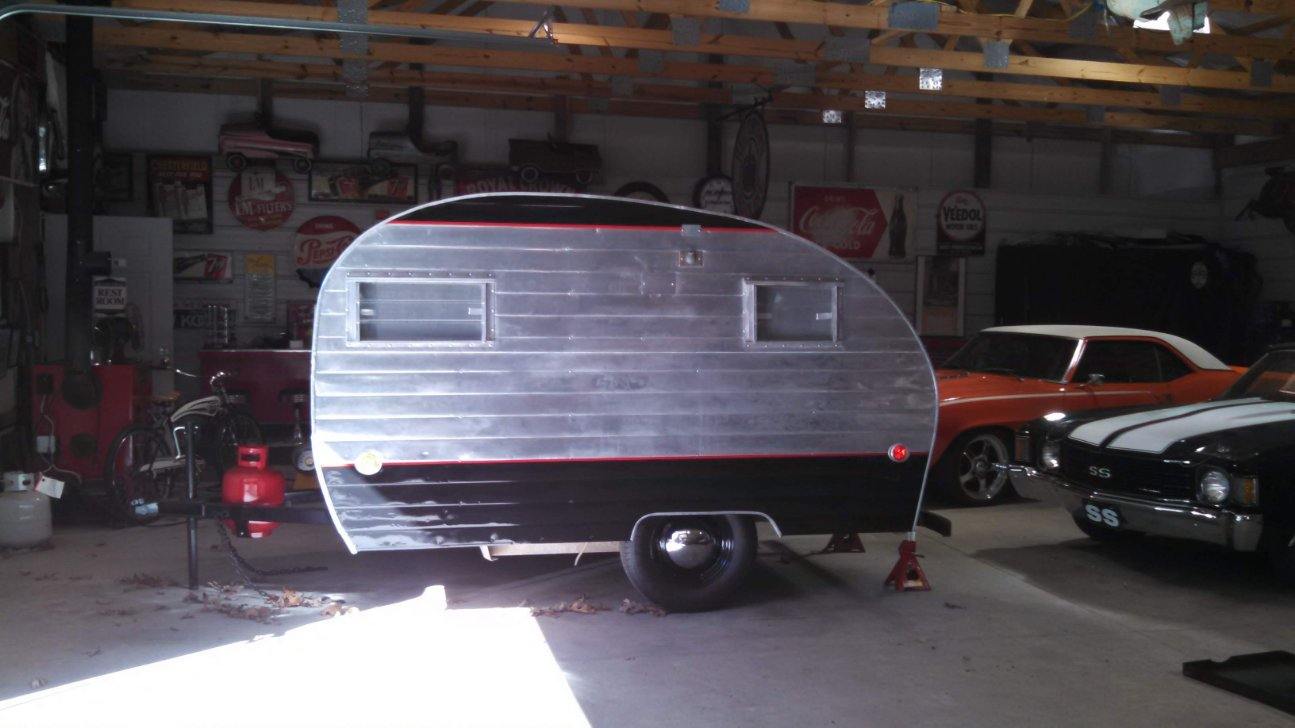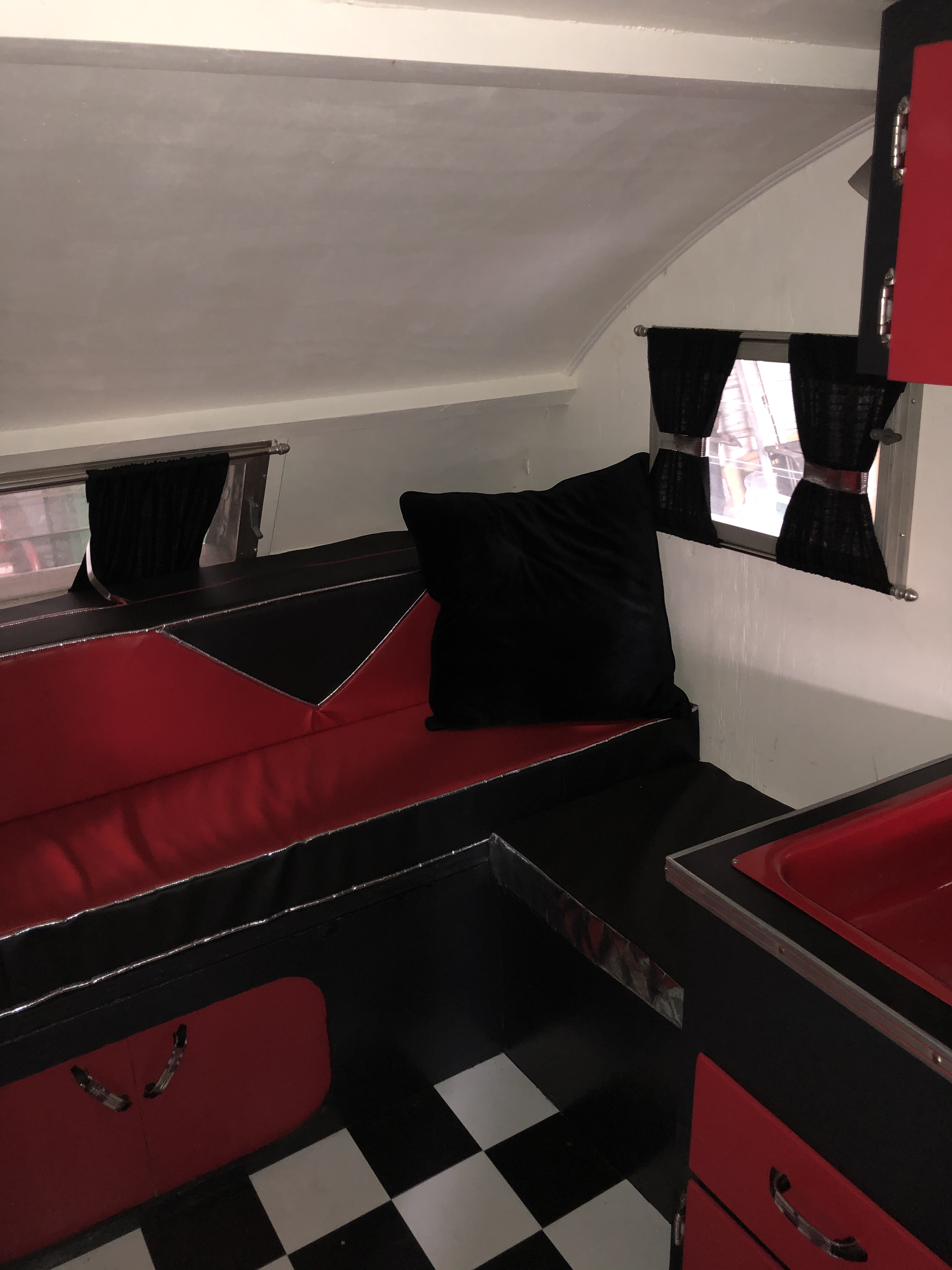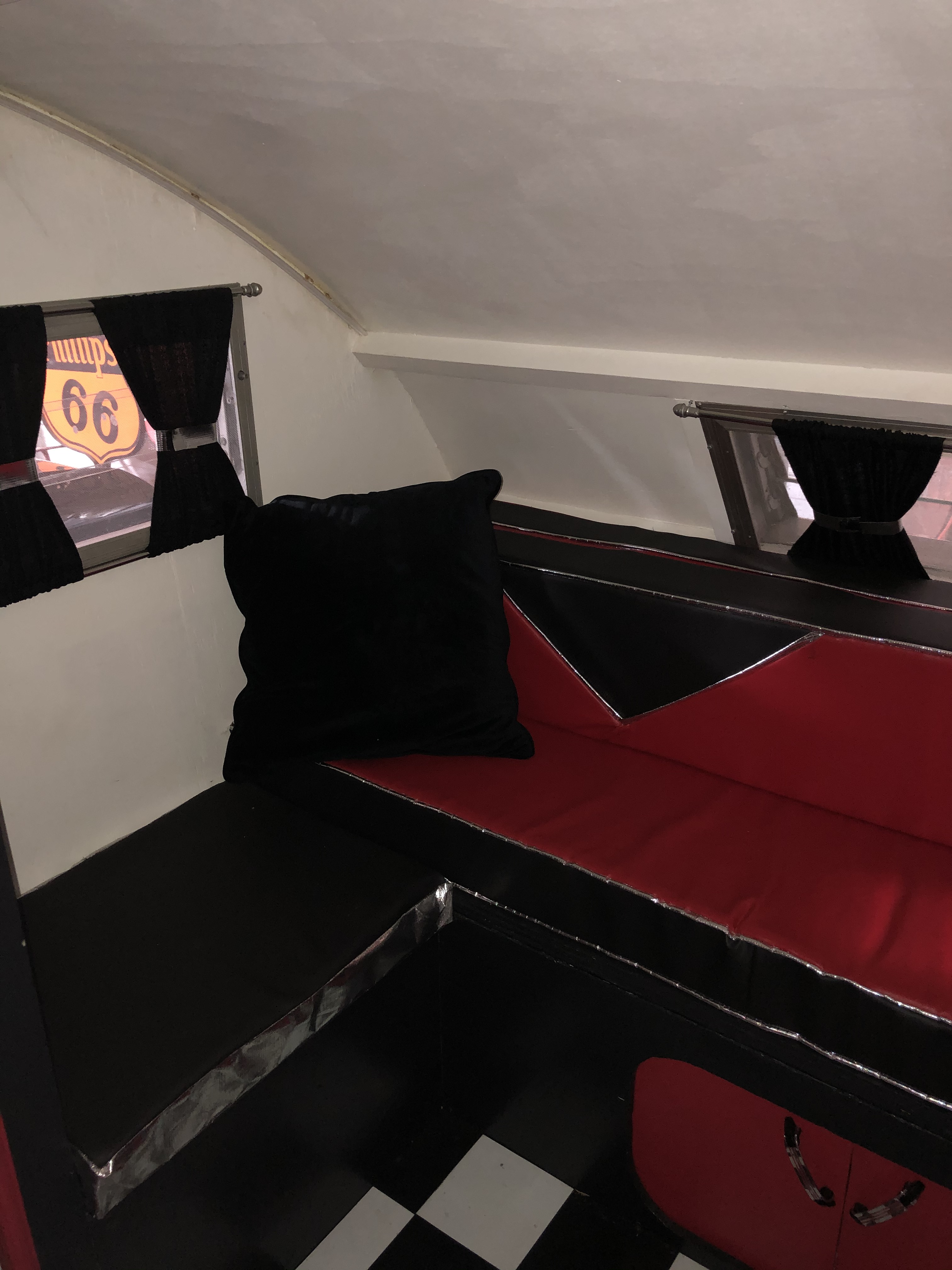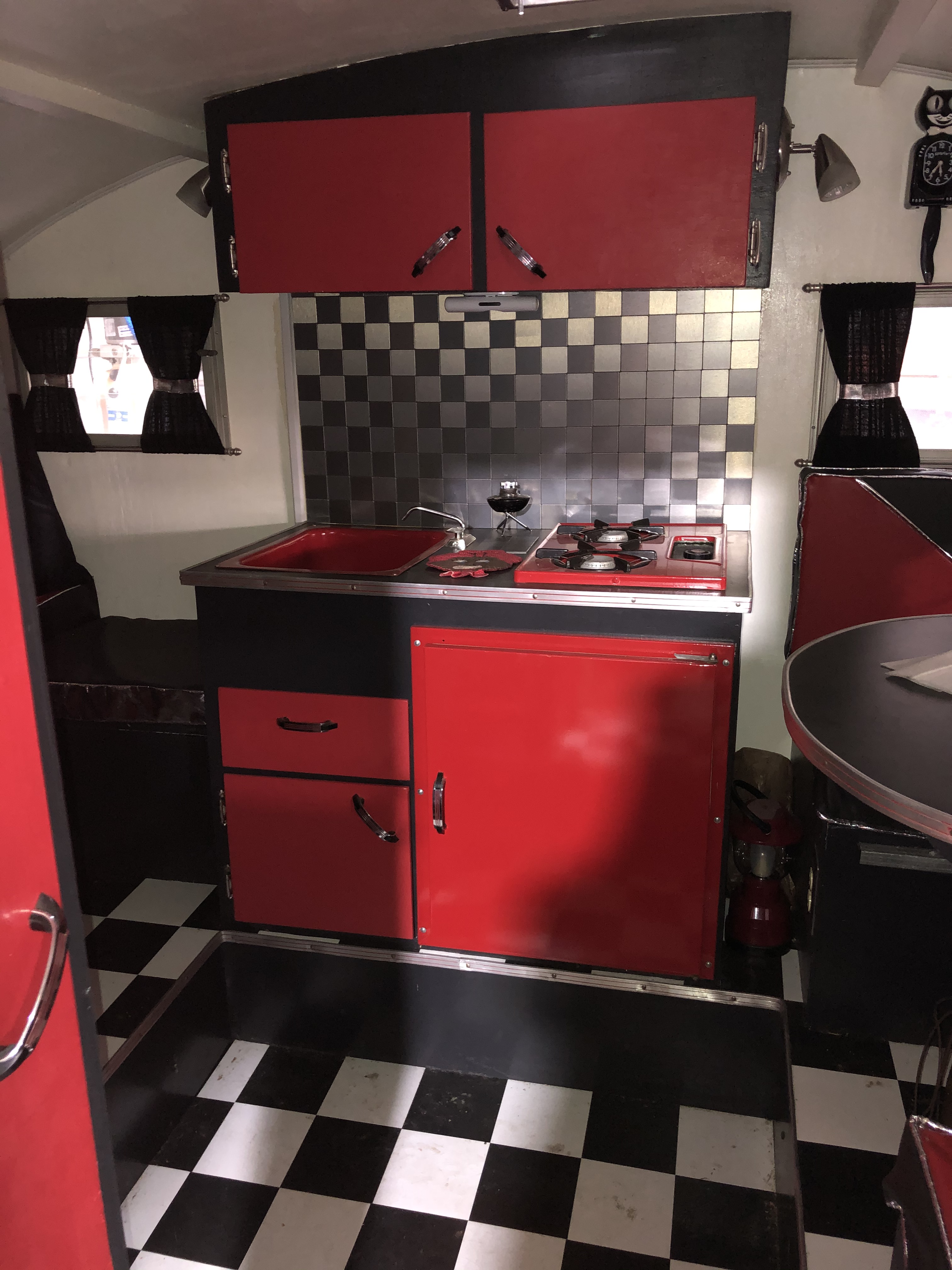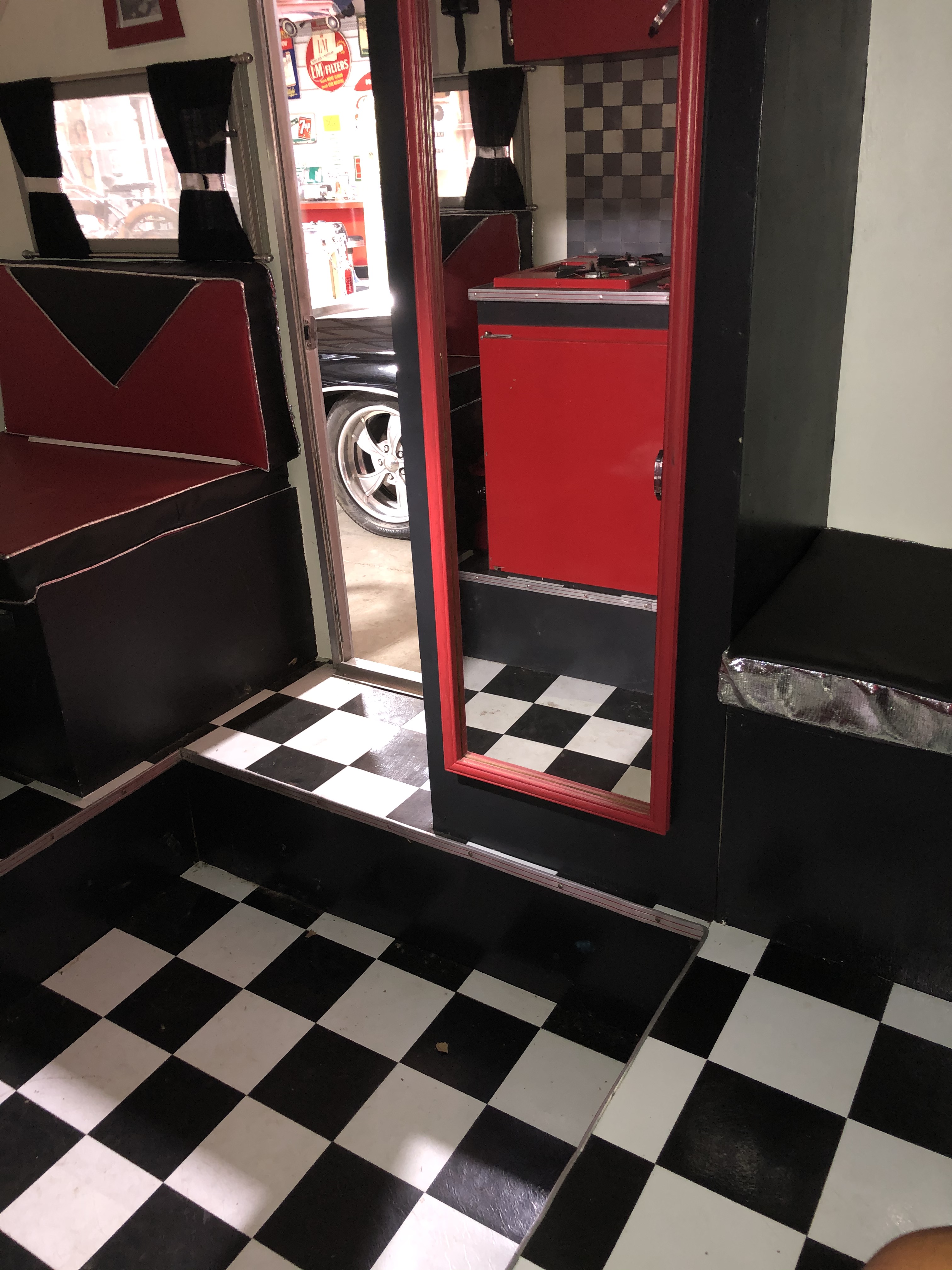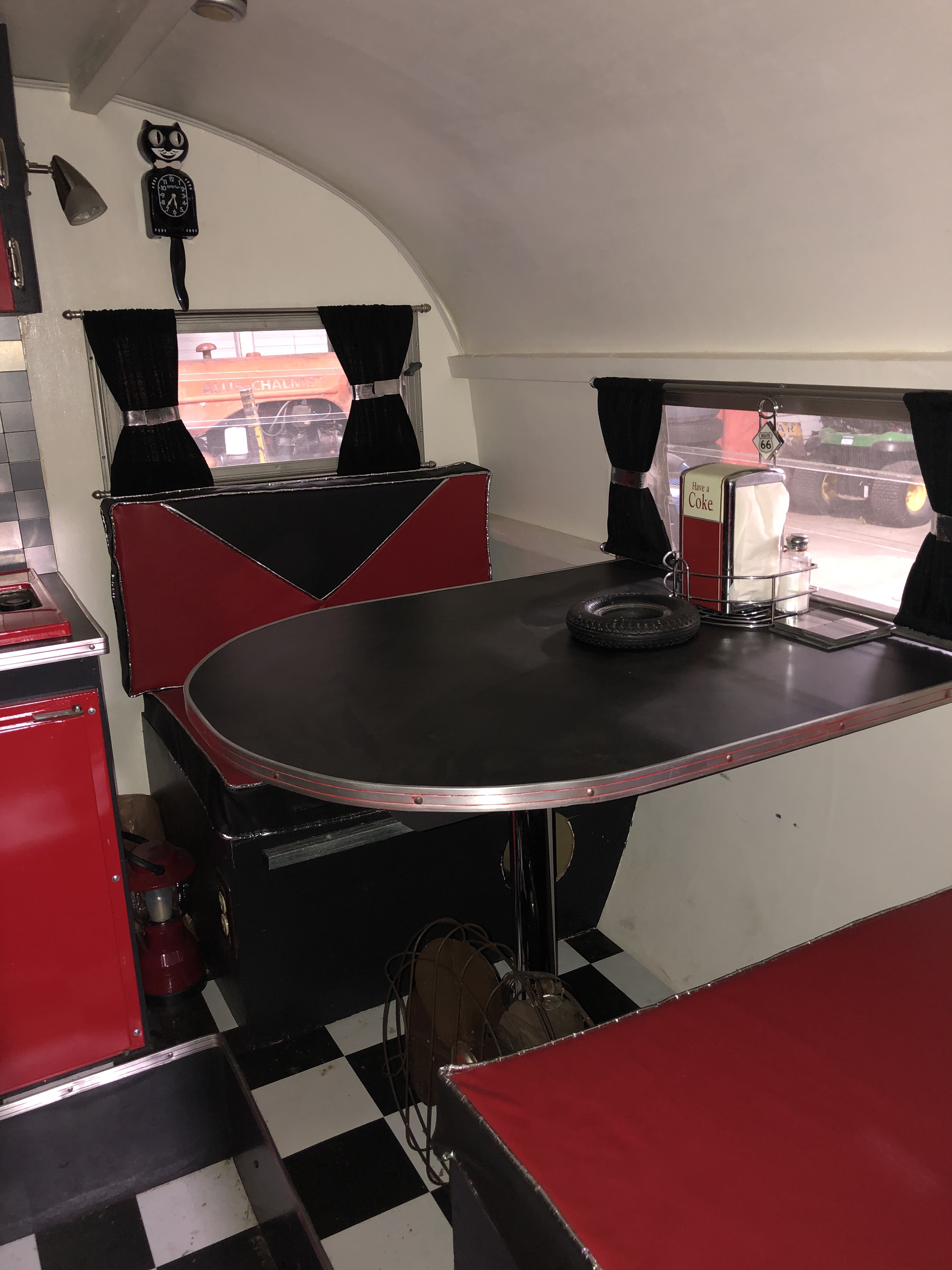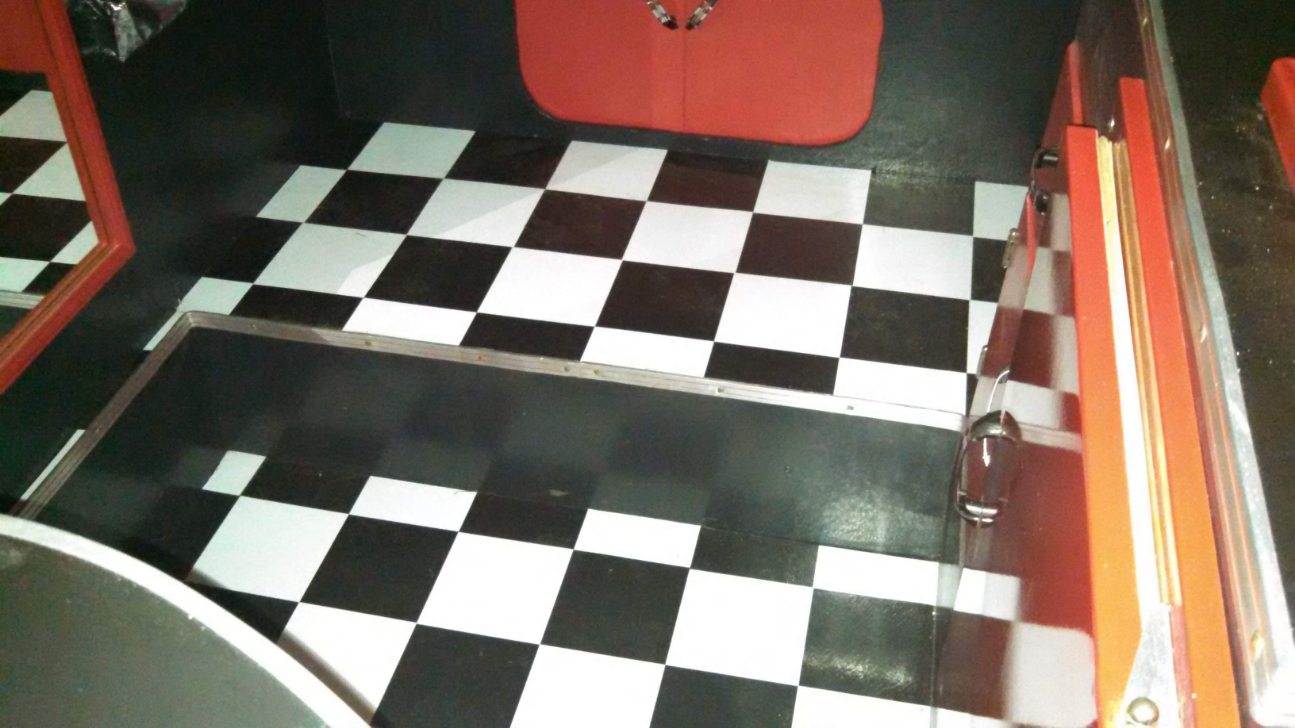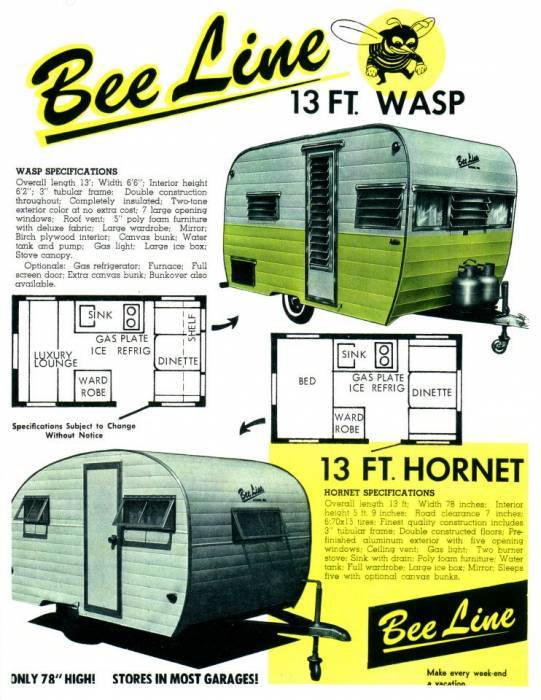 Contact Information
Phone: 417-224-0161
email: qstockham@yahoo.com
Location: Ash Grove, MO
Price: $10500
More Information
1964 Beeline
Complete off frame restoration. New wood construction. Original inside cabinets, seats, benches. window, door and closet. New Formica counter top and table. New flooring. New curtains. New seat foam and covers. Refrigerator and stove professionally painted. Original outside skins. Buffed and left unpainted except bottom was professionally painted black with red pinstripes.
Overall length 13 ft. Width 78 inches. Interior height 5 ft. 9 inches with sunken floor
road clearance inches. 6.70 X 15 tires
6 louvered windows
Ceiling vent
Two burner stove
Sink with drain and pump
Water tank
Sunken floor
Full wardrobe
Large ice box
Mirror
Dining table transforms into a twin bed.
Rear couch transforms into a full bed
Call 417-224-0161 for more information. -Have restoration pictures-