Member Events & Activities
Sisters are busy all over the country with members' events!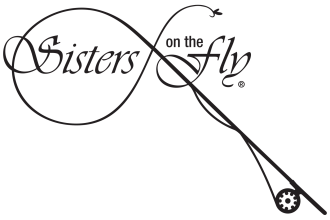 Sisters on the fly wants its members to get up, get outdoors and get together. So, members themselves plan lots of things that help make that happen.
What we call our Events are for members only. These are outings, gatherings, luncheons, dinner and a movie, cookouts, wine or town tours, antiquing junkets, craft creating, celebrations, destination trips and so much more that occur locally or regionally throughout the country and sometimes nationally.
Organized events vary from simple 2-hour get-togethers,  half day activities,  all-day things,  2-4 day long weekend events, a week long trip… and everything in between.
An event may have a nominal fee attached to it that covers organizational and activity fees if applicable. Many events are "free" or more "free-form" while other events with fees required are cost-effective and created with thrift and affordability in mind so all members can participate.
Any active member is welcome to attend any and all of these events. All events can be found and booked on this website in our private membership portal. (Log in and go to EVENTS tab.)
Holding a SOTF Event is any Sister's prerogative and any Sister can organize one!
Events are usually co-hosted by more than one Sister to help with logistics and the "cat-herding." With the assistance of our Hostess Handbook, the organizing and holding of an event is as straightforward as possible.
Become a member today and  join in the fun!
Membership is a year to year subscription and anyone can subscribe for a year for $70. If they don't love it, they can always simply not renew at when they expire in a year.
MEMBERS- Contact events@sistersonthefly.com to find out more about our events in your area.
Here are examples of events members organize & enjoy together:
Summer time and the Camping is E-A- S-Y
Bob Sandlin State Park Pittsburg, Texas
Sister/Mister Event, Bennett Springs, Missouri
Hidden Valley Outfitters Lebanon, MO
Roan Mountain Roamin'
Roan Mountain State Park, Roan Mountain, TN
1st Annual SOTF Birthday Gala and Fundraiser for Casting for Recovery
Snake River RV Resort Homedale, ID
Sister Kristen's Big Adventure On the Big Hole River
Melrose, Montana
Central Park Get Together for North East Sisters
Central Park New York, NY
2nd Annual Junk Barn Girl Show SOTF Campout
Umatilla County Fairgrounds, Hermiston, Oregon
Sisters on the Vine – Grape Stomp & Winery Weekend
Pahrump Winery & RV Resort, Pahrump, Nevada
Campfires in the Cathedral
Campers Paradise Campground, Sigel, Pennsylvania
Florida Keys Cast Away: Stop 1 (Sugarloaf Key-Lower Keys)
Sugarloaf Key KOA Resort & RV Park, Sugarloaf Key, FL
Florida Keys Cast Away: Stop 2 (Islamorada-Middle Keys)
Coconut Grove Beach Resort & Marina, Islamorada, FL
Florida Keys Castaway: Stop 3 (Key Largo-Upper Keys)
Amoray Dive Resort, Key Largo, FL
Final Fall Fling
Crawford State Park, Farlington, KS
Camping At the Bar 50 Ranch
Bismarck, Arkansas
Buffalo Gals IIII
Abilene State Park, Tuscola, TX
Kick off to a fun filled HOLIDAY season
Lake Colorado City State Park, Colorado City, TX
WOMEN'S WINTER ADVENTURE- DOG MUSHING!!
Points Unknown, Hovland, MN
California Central Coast SOTF 2nd Annual Live Oak Stampede
Live Oak Campground, Santa Ynez, CA
Sisters by the Sea
Anastasia State Park, St. Augustine, Florida/St. Johns
GYPSY SISTERS ON THE BEACH 2017
IB Magee County Park Port, Aransas, Texas
FISH ON! SISTERS HOOK 'EM ON THE KENAI PENINSULA- FISHING AND MORE
Golden Nugget RV Park, Anchorage, AK
MUSH ON! Go North Dear Sisters, Go NORTH! Scenic Inland, Alaska
Golden Nugget RV Park, Anchorage AK
Sisters Wrangell Those Mountains
River's Edge RV Park, Fairbanks, AK
PONY EXPRESS TRAIL – St. Joseph Post Station #1
St. Joseph, Missouri
Just Camping at Shaver Lake
Camp Edison – Shaver Lake, California
Relax in the Redwoods in Humboldt County
Stafford RV Park, Scotia, CA
Sisters on the Vine- Grape Stomp & Winery Weekend
Pahrump Winery & Wine Ridge RV Resort, Pahrump, NV
North Rim Mile and half campground
North Rim of the Grand Canyon, Jacobs Lake, AZ
FALL IN THE FOREST! Pine Grove Campground
Lake Mary Rd., Flagstaff, AZ
Little Diamond Daze at Little Diamond Lake KOA
1002 McGowen Road Newport, WA