Sisters on the Fly® is the largest women's organization in the United States with a focus on outdoor recreation.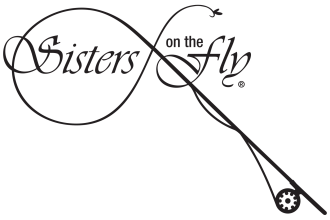 The friendships, the support among members & being together in the great outdoors are the beauty & benefits of Sisters on the fly. Camping, travel adventures, philanthropic endeavors, outdoor activities and social events together as women are at the heart & soul of SOTF. This membership-based community supports women in their journey to get up, get out, become more adventurous and have a more fulfilling life in the company of other like-minded friends.
Since its start up in 1999, more than 20,000 women have joined Sisters on the fly.  Our current active membership is in excess of 7,500 and growing daily. Be a part of something BIG happening! Feel the love from this inclusive & accepting group, locally & nationally!
SOTF is membership-based with an annual fee of $70 USD. Joining gives its members access to the large
Members Directory database, to the well-organized group events & activities planned throughout the year and the ability to sign up and join the adventures all over the US (and in Canada!) and even create & host new ones.
Member-hosted events and special destination trips are diverse! Camping, sightseeing, hiking, Girls' Night Out, antiquing, junkin', dancing, cooking, horseback riding, fishing, kayaking, wine tasting, geocaching, community service, fundraising, Meet-Greet-&-Eat gatherings, creative outlets, cultural forays… whatever else sounds fun, satisfying & productive to members in any sized group (from 2 to over 200!). From half day gatherings to ones that last several days, the big open sky is the limit for how members recreate, celebrate, congregate & balance life together.

Join today! Once you've signed up, you will receive a emailed welcome letter with your official SOTF membership certificate PDF and unique Sister Number on it. Also, you will get a one-on-one welcome from your area Wrangler (your local Sister Coordinator). A welcome package with an annual commemorative SOTF patch and other SOTF goodies will be on its way via snail mail to you as well.
Any woman 21 years or older can join. A Sister on the Fly does not need to own a trailer, does not need to know how to fish, have any special or particular skills or know anyone else in the group to be included in the organization's adventures. She should just be ready to be in the company of women doing things, going places and making things happen!
The one rule is "No men, no, kids, be nice & have fun." So leave it all behind in your rearview mirror.
Join today and start new adventures of a lifetime. We are holding a spot for YOU!
Link here to view our SIGN UP FORM.
Here are our most frequently asked questions from non-members & members- FAQs