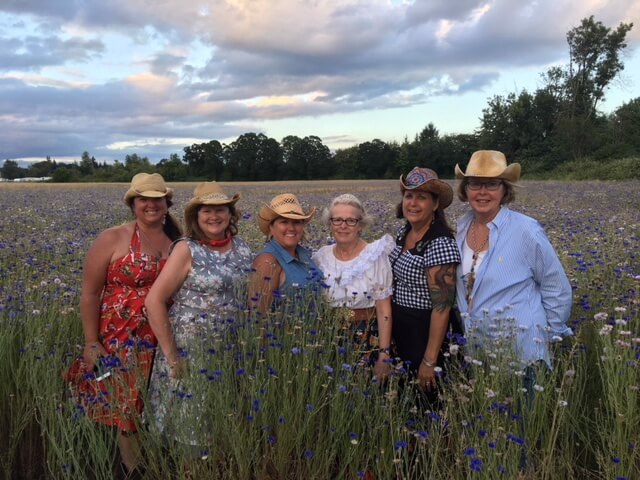 Learn About Upcoming SOTF Events BEFORE Joining
Finding Where the Fun Is
This is a big mystery for women who are looking into joining. How can they learn about events in their area or in general BEFORE joining?
Since Sisters on the fly events are privately published for members and advertised solely to members (unlike Meetup where events are public and the locations are disclosed) it is hard to "see" our upcoming events.
Three ways to Get a sense of it all
TEASER ACTIVITIES CALENDAR-
Because of this we have created a very generic Activities/Events calendar for public viewing. It is very generic and not completely up to date since new events are being created weekly and old ones are not removed. View this "Teaser" calendar under our SOTF website's ACTIVITIES tab or click HERE.
SHORT LIST OF TYPES OF EVENTS
This list was created so gals can read a short synopsis of some of the types of events held. See that list on our Member-Hosted Events page HERE.
A GLIMPSE AT OUR PRIVATE EVENTS CALENDAR
OK! Here are examples of events happening now or soon with the key info stripped away for privacy purposes-
only our current active members get to see the details if the who, what ,when, where and why of all our events!
07/17/2018 – 07/20/2018
Dry Camping Dry Run II – Steamboat Lake CO
07/19/2018 – 07/21/2018
Anacortes Shipwreck Fest- This event if fully Booked
Anacortes WA
07/19/2018 – 07/22/2018
Q-R-S-T in PA Quilts, Roundtop, Show n Tell
Lewisberry PA
07/19/2018 – 07/22/2018
11th Annual Christmas in July
Forest Lakes AZ
07/19/2018 – 07/22/2018
SISTERS IN THE KEYS
J Key Largo FL
07/19/2018
Hunt County/East Texas Sisters Meet and Greet
Greenville Texas
07/20/2018 – 07/22/2018
A Wonderful Wine-ing Weekend in the Heart of Texas Hill Country- Full,
Fredericksburg TX
07/20/2018 – 07/22/2018
Rolling on the River (Whitewater Rafting) Mister/Sister Event
Delano TN
07/20/2018
ZOO – TRAILER TOUR – TOPIA
Seattle WA
07/21/2018
Snyder TX Meet and Greet
 Snyder TX
07/24/2018 – 07/27/2018
Camping in the Good Ol' Summertime
Osage Beach MO
07/25/2018 – 07/29/2018
G3 – Girls Galavanting Glacier – EVENT IS FULL
West Glacier MT
07/26/2018 – 07/29/2018
Boots & Blooms: Gardening Weekend on Whidbey Island
Langley WA
07/26/2018 – 07/29/2018
Sisters Afloat 3
 Bristol TN
07/27/2018 – 07/29/2018
Gutter Girl Glamping
Spokane WA
07/27/2018 – 07/29/2018
Up A Creek via Boat, Bridle or Boot!
Newton KS
07/27/2018 – 07/29/2018
Sisters on The Fly at Grindstone Farm
Webster NH
07/28/2018 – 08/04/2018
Wind River Mountains, Wy. Mountain Trip of a Lifetime 2018!
PINEDALE WY
07/29/2018
Southern Oregon Backyard Summer BBQ and Potluck
Lisa's House, Medford OR
08/02/2018 – 08/05/2018
127 LONGEST YARD SALE 2018 PIKEVILLE, TN
 Pikeville Tennessee
08/02/2018 – 08/05/2018
Back In The Saddle Again!
Clarion PA
08/02/2018 – 08/05/2018
Sisters Do Duluth
Duluth MN
08/03/2018 – 08/05/2018
Barnstormer's Vintage Fair
Central Point OR
08/04/2018
Mama Mia!!! Live On Stage
Overland Park KS
08/07/2018 – 08/08/2018
San Angelo Tx and Surrounding Areas ? MeetnGreet
Rhonda's house, San Angelo Texas
08/10/2018 – 08/12/2018
Campout at Crouch – Starlight Mountain Theater – No Fee Event – Crouch, Idaho
Garden Valley Idaho
08/11/2018
San Antonio and surrounding area Second Saturday
San Antonio Texas
08/11/2018
Hot August Meet and Greet Lunch
Mesa AZ
08/12/2018 – 08/15/2018
Lake Easton State Park Casual Campout
Easton WA
08/14/2018
WAHO August Dinner Taco Tuesday
Post Falls Idaho