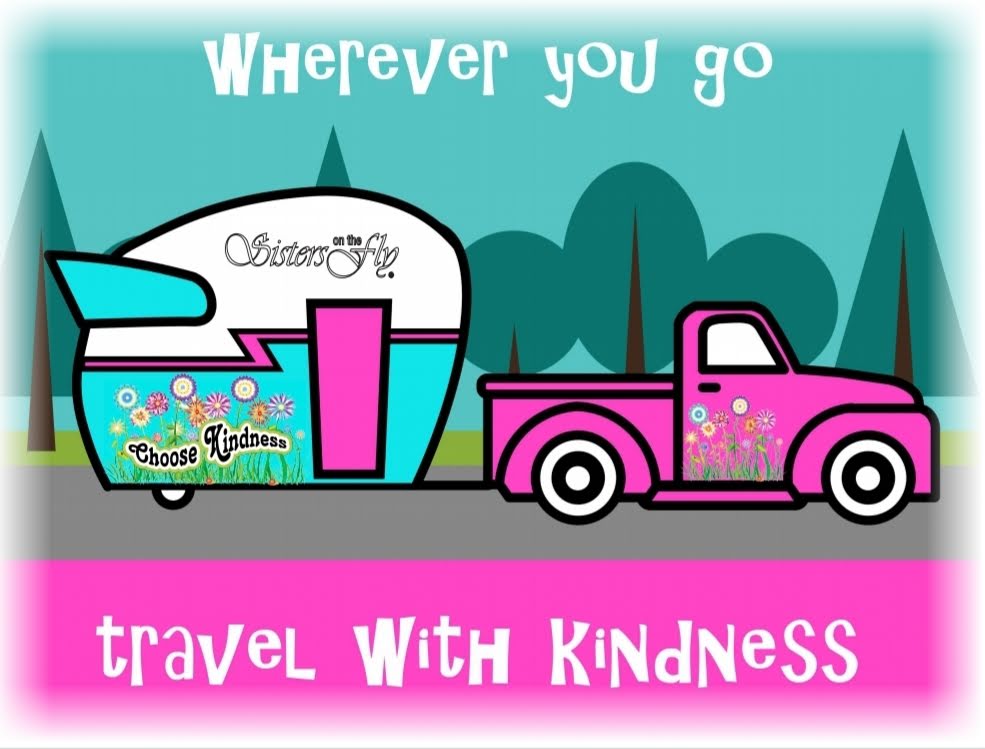 Welcome to our Corner in The Village of Laguna Beach, CA where sandy beaches, hiking trails and art galleries are within walking distance and Crystal Cove Campground is at the end of town. During our 32 years together, our life has revolved around family & grandkids, travel, hosting card parties for hospitalized kids, Sisters on the Fly, Barbara's art business of stained glass/metal creations and our Wendi Wings Travel with Kindness Project. We joined Sisters on the Fly in 2017 with Sister Corps PA1 in Texas being our first event. We live by our philosophy of "Whether you travel down your local road or halfway around the world Travel with Kindness". Our welcome mat is out….
Lynda Fountain #8835 & Barbara Bond #8837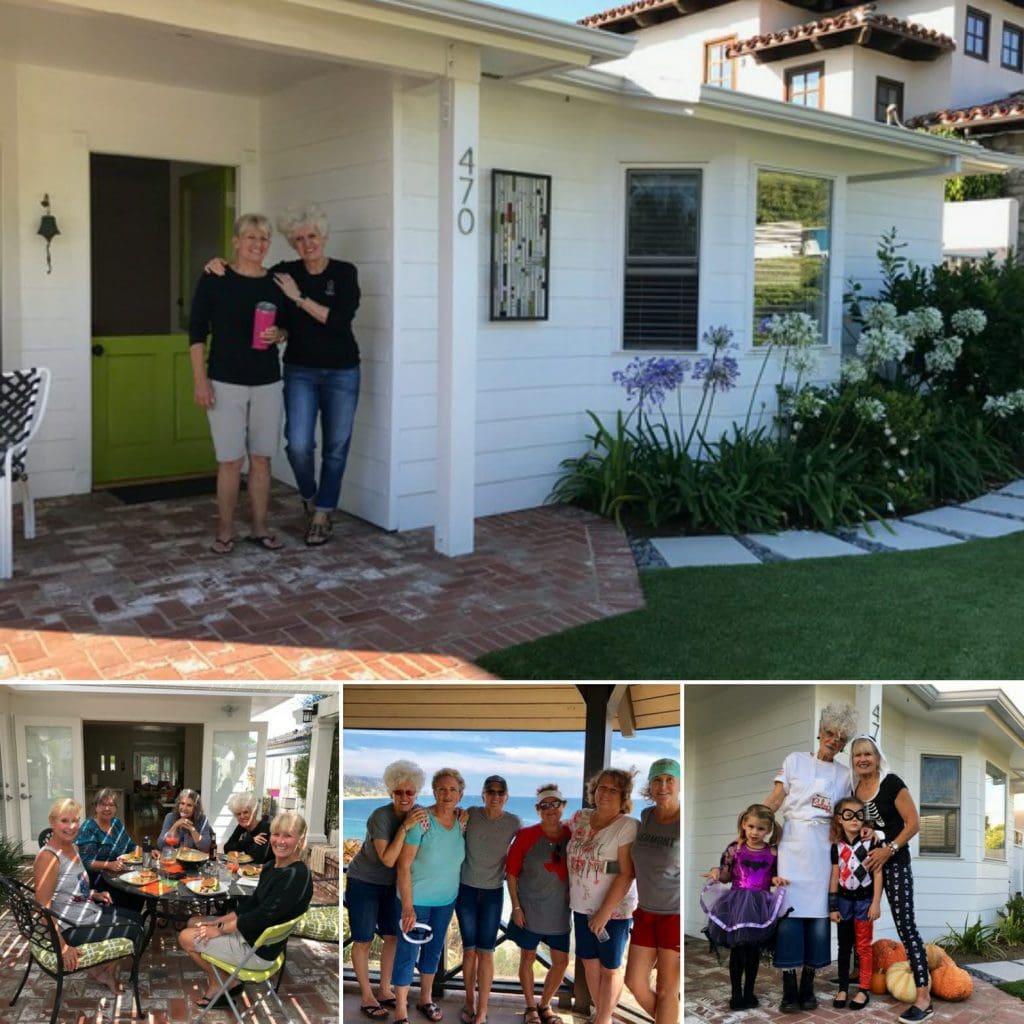 Welcome to my Two Corners.. I live near the Phoenix Mountain Preserve, which is wonderful for hiking, horseback riding and mountain biking.  My neighborhood is horse country and we once upon a time had 4 Quarter Horses, however in the 25 years that we lived here, they have gently passed away.  Now I house trailers in the stalls, works great! We have an arena that you can come and park your trailer for a curb outings.
These photos are of our house, we spent many years having dinner parties. Sadly now that my husband Mickey has dementia, that part of my world is gone.  We still have a Sisters Meet and Greet every year.
My second corner is in Absarokee, Montana.  I am a Montana girl and love this area.  It is a cozy mining community, small town but full of big hearts. We have the Beartooth Mountains to hike in and rivers to fly fish and raft down. My little cabin has two bedrooms and also has an A-frame guest  house. Plenty of room to park your trailer for a sleep over as well!
Maurrie #1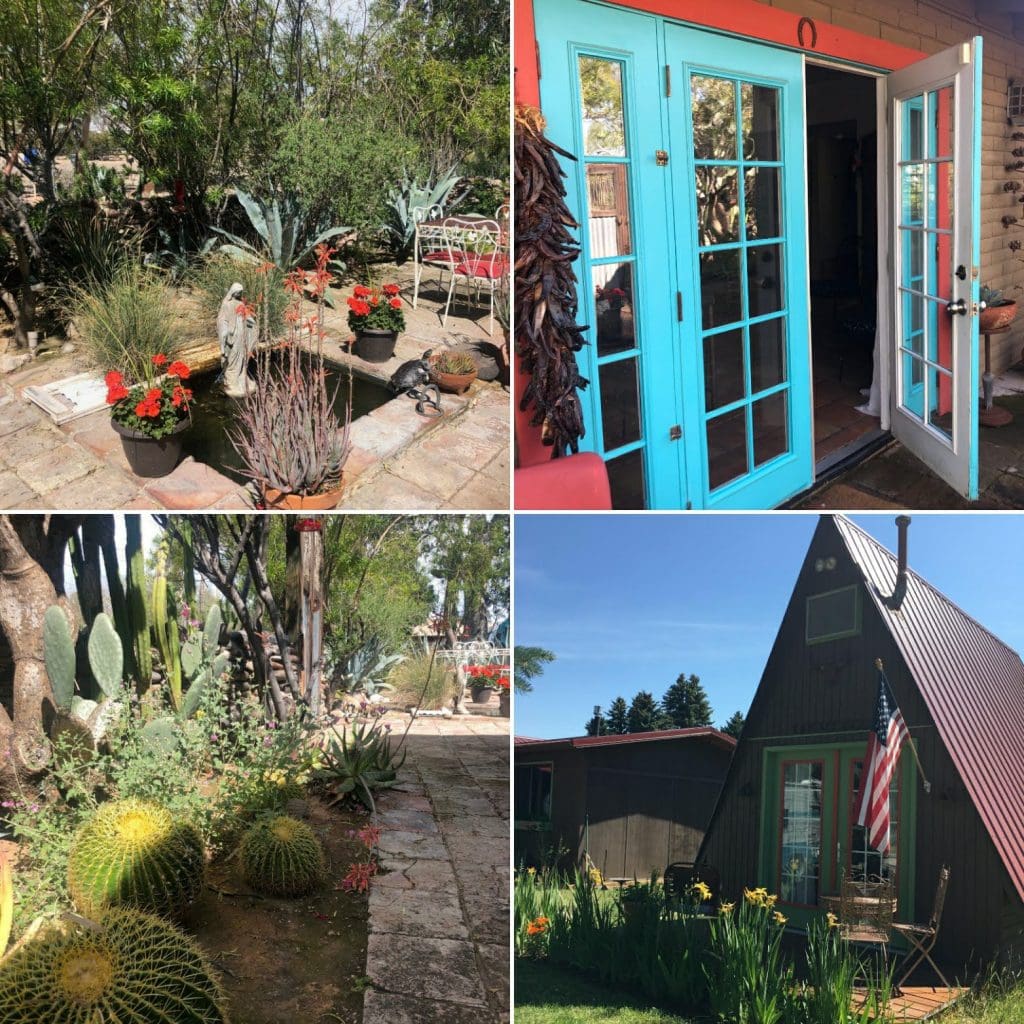 Howdy from Redding, in Northern California, by the Oregon border. This is my little "Corner of the World". I have been here for 12 years and love that I am situated close to freeways and highways that connect me to the world. When I moved up here, my sons built me an 810 sq. ft home which is perfect. I realized that I have a passion for small, that's why I have 3 trailers and counting. I am in the process of redoing my latest (it has a bathroom, yah!)
I have been fortunate enough to have had 2 wonderful husbands in my lifetime, who shared kindness, love, patience, travel and were my best friends. I have 2 sons and 5 grandkids. Some of you already know, that of the 5 grandkids, 3 are triplets (now 10 yrs.) then, add in 3 real sisters, aunts, uncles, cousins, nephews, my friends and all the SOTF members I have had the pleasure of meeting over the years, that it keeps me busy and so graciously thankful.
I joined SOTF in 2006 and it has become a huge part of what I do and how I enjoy living my life. So, as you wander, you might see me out and about, stop and say hello.
Kris Brown #474