Spring 2019 Shop Promo Code & News
— When checking out of your SOTF shopping cart use code: spring4sotf
— Expires 5/31/19
—In our SHOP Get 10% off your whole shopping cart amount
—Not good for items from Gift Memberships, Books & Cards category or GO Sister Trips so don't put any of those item in your order!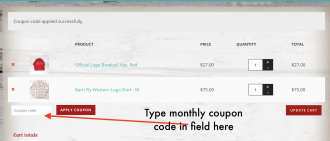 Our Most Recent General Public Newsletter—
Enjoy and share our more general monthly newsletter that is full of SOTF news and yet very alluring and attractive to non-members and members alike. Be sure to check out our Spring Member Spotlight, New Sister #13405 HERE
SOTF Membership News—
Not seeing your personal info in your membership profile? We are having an issue with all info you give us when joining NOT loading to your profile. Please add it manually— PROFILE tab> EDIT tab> then fill in the fields under both SISTER INFO tab AND CONTACT INFO tab. Thanks!

Sister Frankensite update—
Redesign Phase
We are moving along and are happy with what we have seen of the new website thus far.  Thanks for your continued support in our valiant efforts to make this transition easier for all those concerned.
Months of April, May and June —Website may be down for short times for updates during low traffic times.