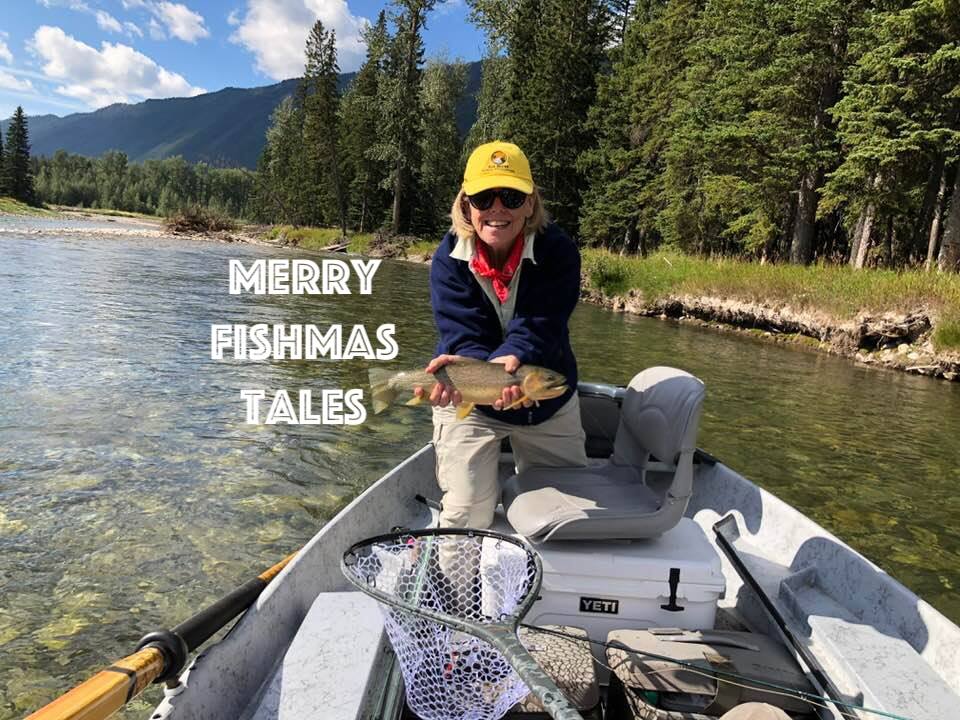 Sister Spotlight: Get to know Lifetime Member Sister #29
She's an original! She's one of a kind! This lifetime member has seen it all over the course of this Sisterhood's 20 years!
We asked Kristin M. some questions about herself and her kinship with this group so you could get to know her a little better.
*****
Sister #29! What year did you join and how did you ever learn about Sisters on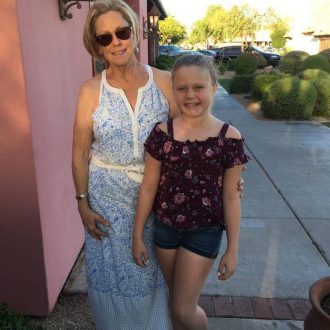 the Fly back then?
I saw an article in the April, 2002 issue of Country Living Magazine. I fell for the campers and the cowgirl boots.
I was already an angler and had been invited to join several women's fishing groups but they all looked pretty hard core. This one looked fun. There was a contact number in the back of the magazine. It was Sister #1 Maurrie. So it began.
I joined, sort of. There was no website at all. You got a manila envelope in the snail mail outlining the upcoming fishing trip (there were maybe two trips a year back then). You sent in a check and you were in. Reflecting back on this now, you could just throw the itinerary away because this was "Sisters on the Fly By the Seat of Your Pants." Your hair'd be wet from a shower because dinner was supposed to be at camp, but the next thing you knew you were drying it out the car window on the way to town for a meal at the local joint.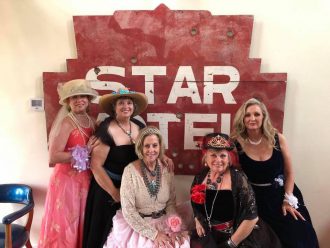 Most of the really low number members joined with camper trailers, right? That was a requirement?
Yes, no one got her number until she got a camper. Dolly V, a 1957 Leisure Home I dug out of its resting place and dragged home, was my first of many vintage camper trailers. The fun began- house paint and curtains.
A few years down the road I saw another camper with a for sale sign. There were three women living near me and each had a spirit I admired, strong fun women and so this camper came to be Montana Belle. Off we went, several of us headed to Arkansas for a gathering.
You have traveled far and wide with SOTF. Has there been an epic one ( biggest or farthest or longest) ?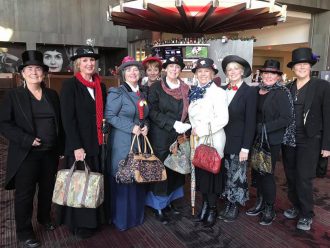 Yes, after that, Maurrie, Becky, Maize and I drove on through the Smokey Mountains and up through Washington, DC (I would not advise this while pulling a camper!). We camped in Annapolis, Maryland, then headed back to our homes in the west. Seven thousand miles in all. Oh, the memories I'll have for my nursing home days from that trip alone but also from so many others!
What has been the key element that SOTF has brought into your life?
I have made a friend in nearly every state. Real friends. Sisters. Much has changed over the years but one thing has not- the women attracted to this Sisterhood. The diversity in all areas with one common thread: To share outdoor adventures with other women. There is a bond I don't think easily found in other large groups.
Do you have a Sisters moment you can share, be in inspiration, hilarious, dangerous, scary, empowering??
Do I have a "Sister" moment to share??? Have you got an afternoon? I have been inspired by all the women I've met. I've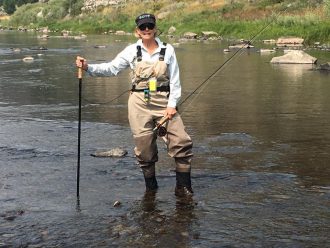 laughed till I wet my britches. I've been in the back seat of a car on a gravel road wondering if we were sliding into the side of the mountain or no, into the river. Thankful for the skill of our driver, we did neither.
I've experienced so many thing I never would have on my own. Driving down a winding road as part of a vintage camper caravan keeping in touch with our walk-in talkies. Wrong turns, dead ends, becoming somewhat of a parade through a small town because someone needed a latte. Helping put a camper back on its hitch after dragging it by its safety chains. Catching a trout from a drift boat maned by a hunky fishing guide while sipping wine. Private concerts under the stars. Riding a ski lift to dinner wearing a crinoline and cowgirl boots. It just gets better every year. I'm on auto renew, I don't want to miss a minute of the fun.
Any Sisterly wisdom you can impart on us here?
I learned from a wise woman from Pennsylvania, that when bathing in a river, put shampoo in your dry hair before going in. Once you step in the freezing water you have only one option. Dunk your noggin!