Greetings and welcome to Sisters on the Fly!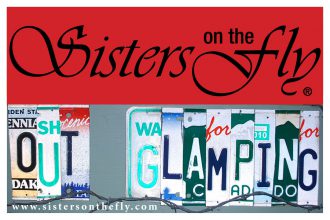 We're so happy you could join us this year- we can already tell it's going to be a fantastic one. Whether you are a returning Sister or a Sister seeing what this group is all about for the very first time, we're here to welcome you to the world of adventure, support, exploration, and of course – fun.
You may know this already but it never hurts to say it again. Our motto is, "We have more fun than anyone!" and we try to exude that in everything we do not just because we can but because it's how we care for one another. Sisters on the Fly is all about its members and the members are all about each other. By putting together gatherings, parties, road trips and bucket-list-worthy excursions, we're creating a place where women can learn to be girls again.
It's true we're all about fun but with that comes quite a bit of heart. As one of our Sisters shared while going through a tough time, "I saw more support from Sisters than from friends I've had for years." What does that look like exactly?
It's the Sisters on the Fly quilt project that provides quilts for members who are sick or grieving. You can find the information about Quilts on the Fly on our website.
It is the fundraisers we have at events raising money and supplies for both national and local charities.
It is the giving of our time to collect trash in our "Adopt a Highway" program or collect much needed supplies for women's shelters in our "Serving Communities" campaign.
At Sisters on the Fly, we have a multitude of events to keep you busy year-round. We have hundreds of camping trips, fishing & kayaking adventures, cowgirl experiences, photography workshops and more happening across the US, Canada and beyond. And they were created by Sister Members just like you. Anyone can create & put on an event and "anyone" (aka YOU!) should. Be empowered to sign up for them or spearhead one or more!
All of our events and everything you'd ever want to learn about SOTF is available to you on our website. Our online home is serving us better than ever. Sistersonthefly.com now offers something special, a brand-new Vendors Marketplace where you can sell & buy things, like trailers! With so many talented members, we were eager to have a place where Sisters could showcase their arts, craftsmanship, collections, businesses and more.
Hop on the site and start clicking around to see & book upcoming events, our Membership Directory, our shop for logo items for you and your vehicles and more.
We are looking forward to another fun and fabulous year ahead!
Happy Trails!
Love,
MAURRIE, SISTER #1