Get ready to go Glamping in this Rare 1969 Trav-Lynn Travel Trailer.
---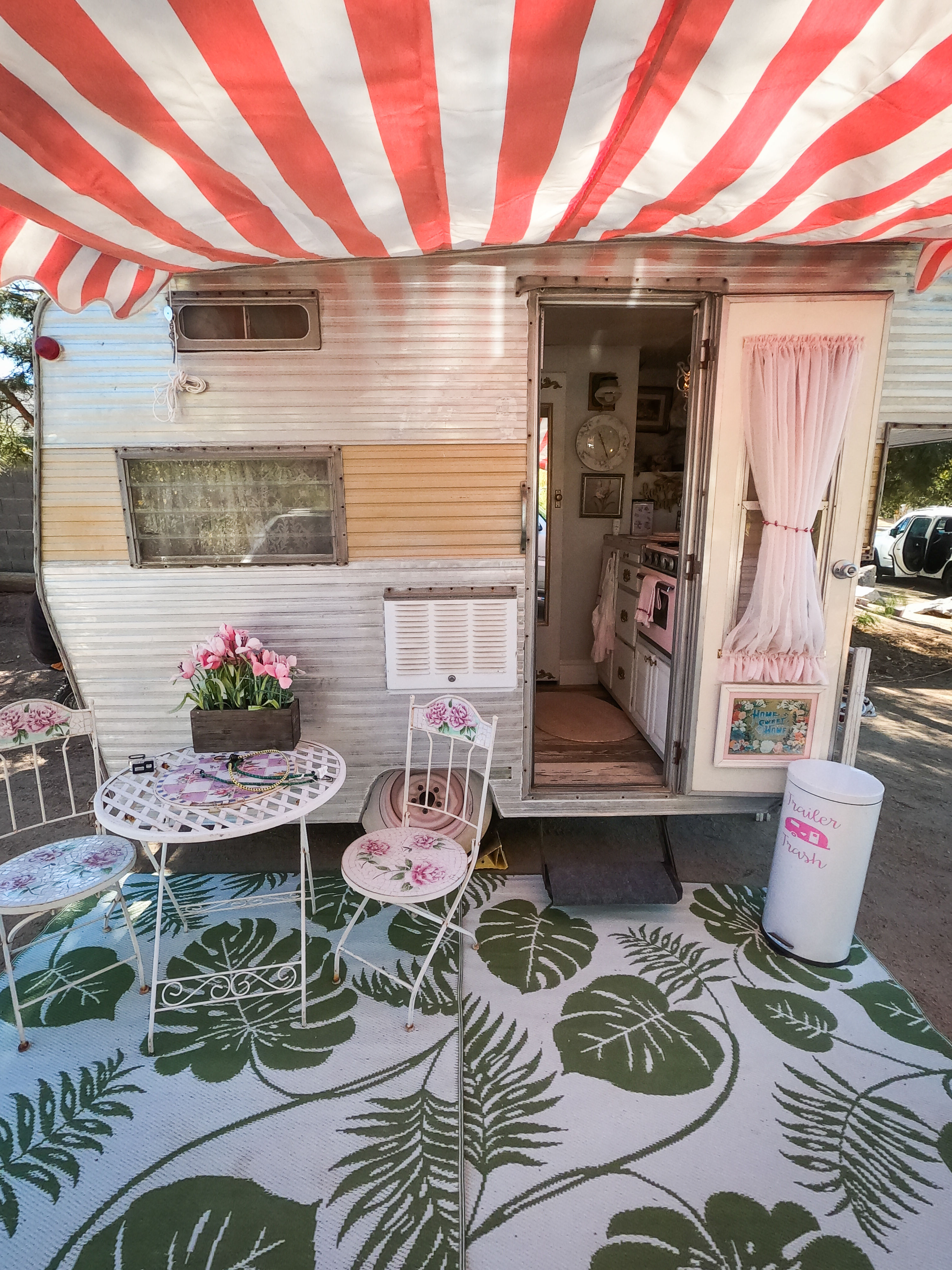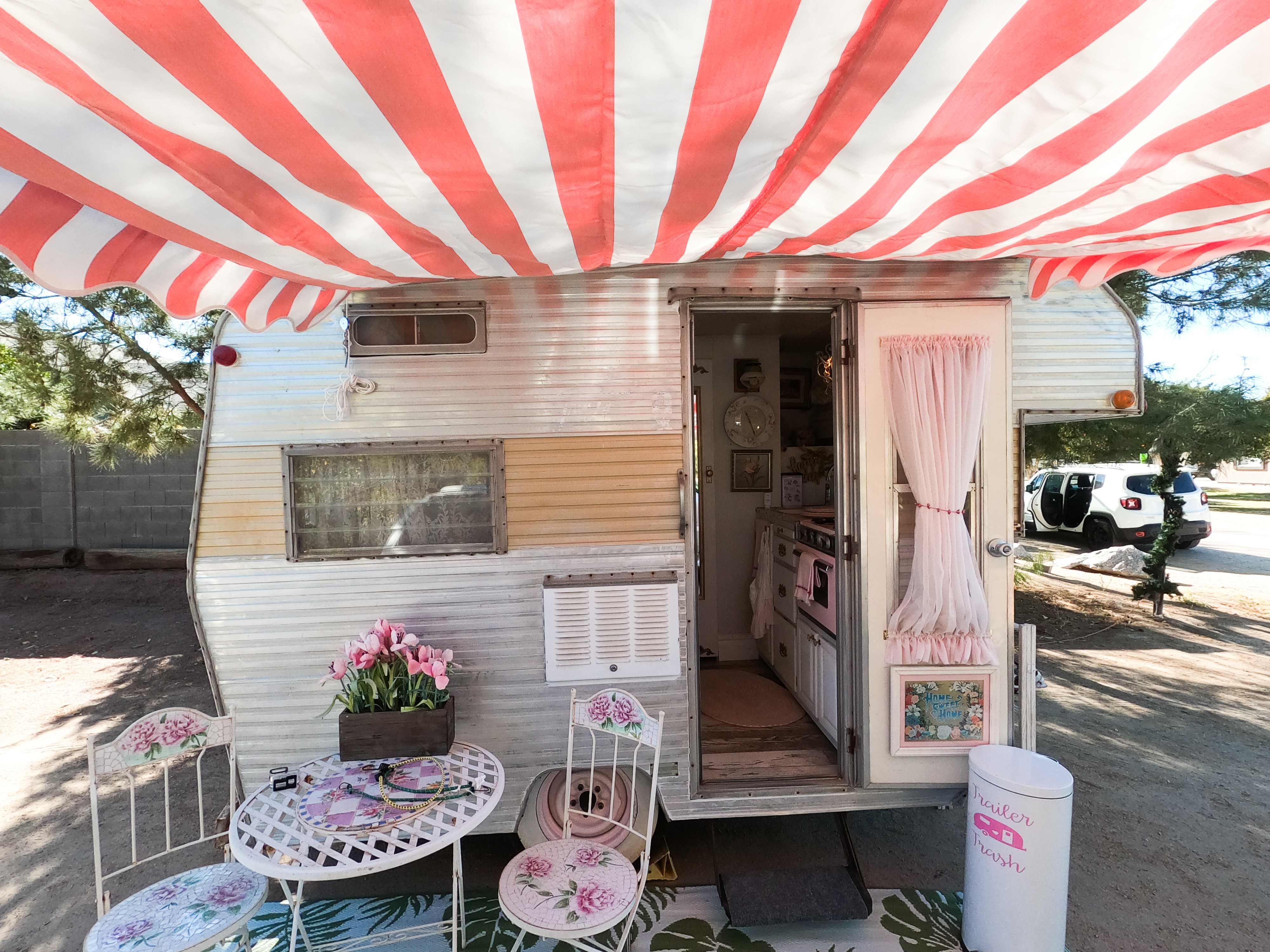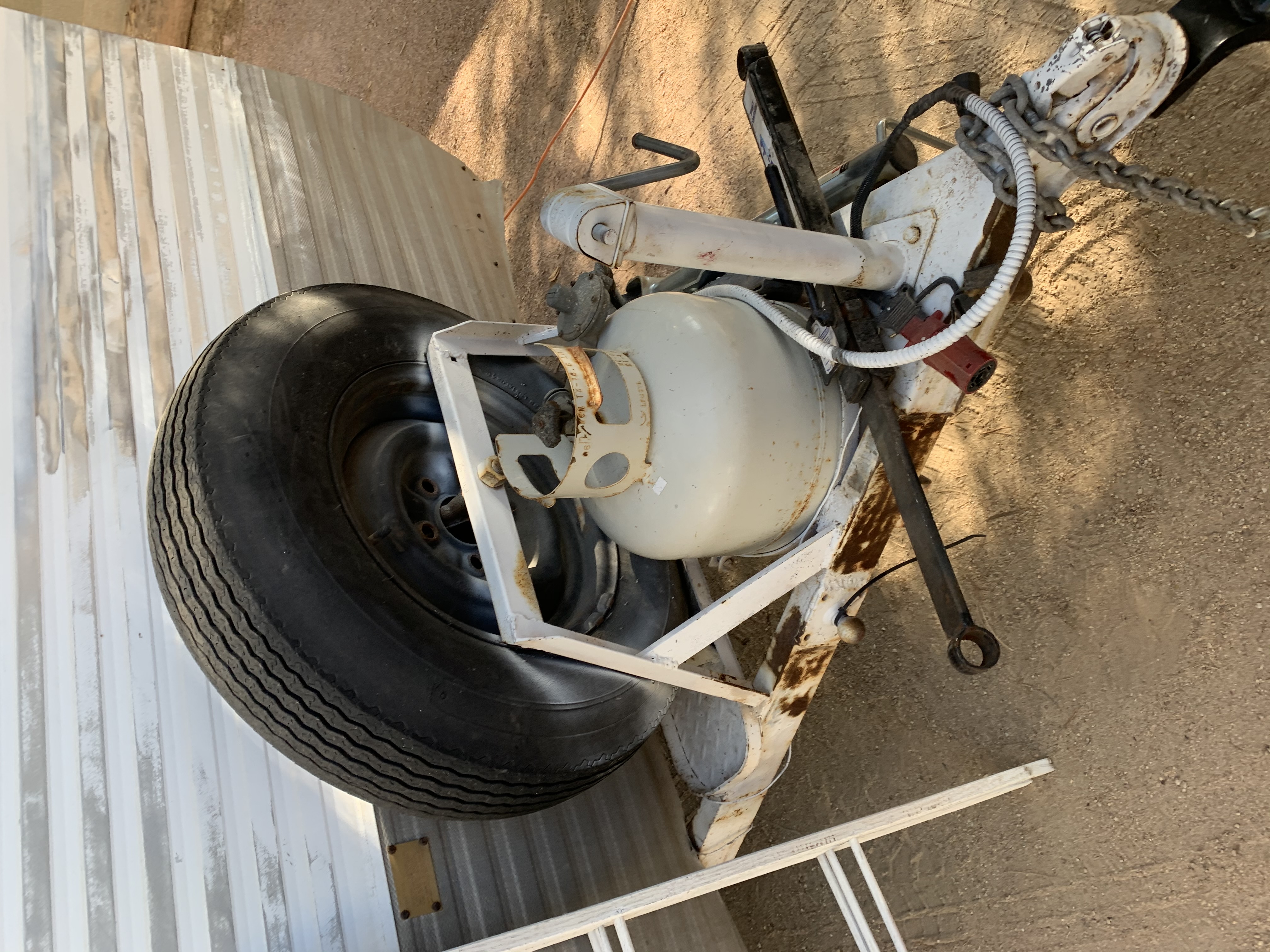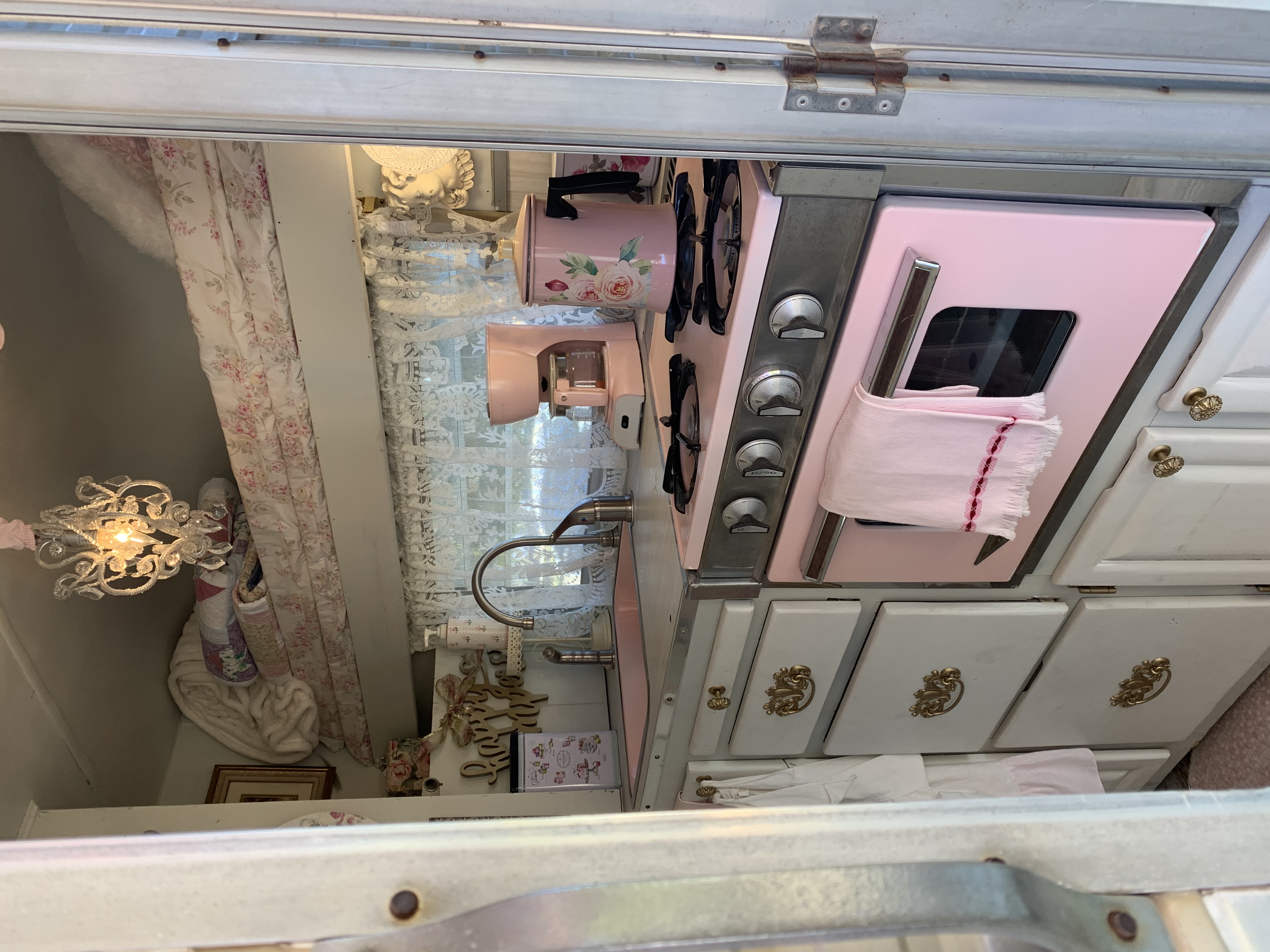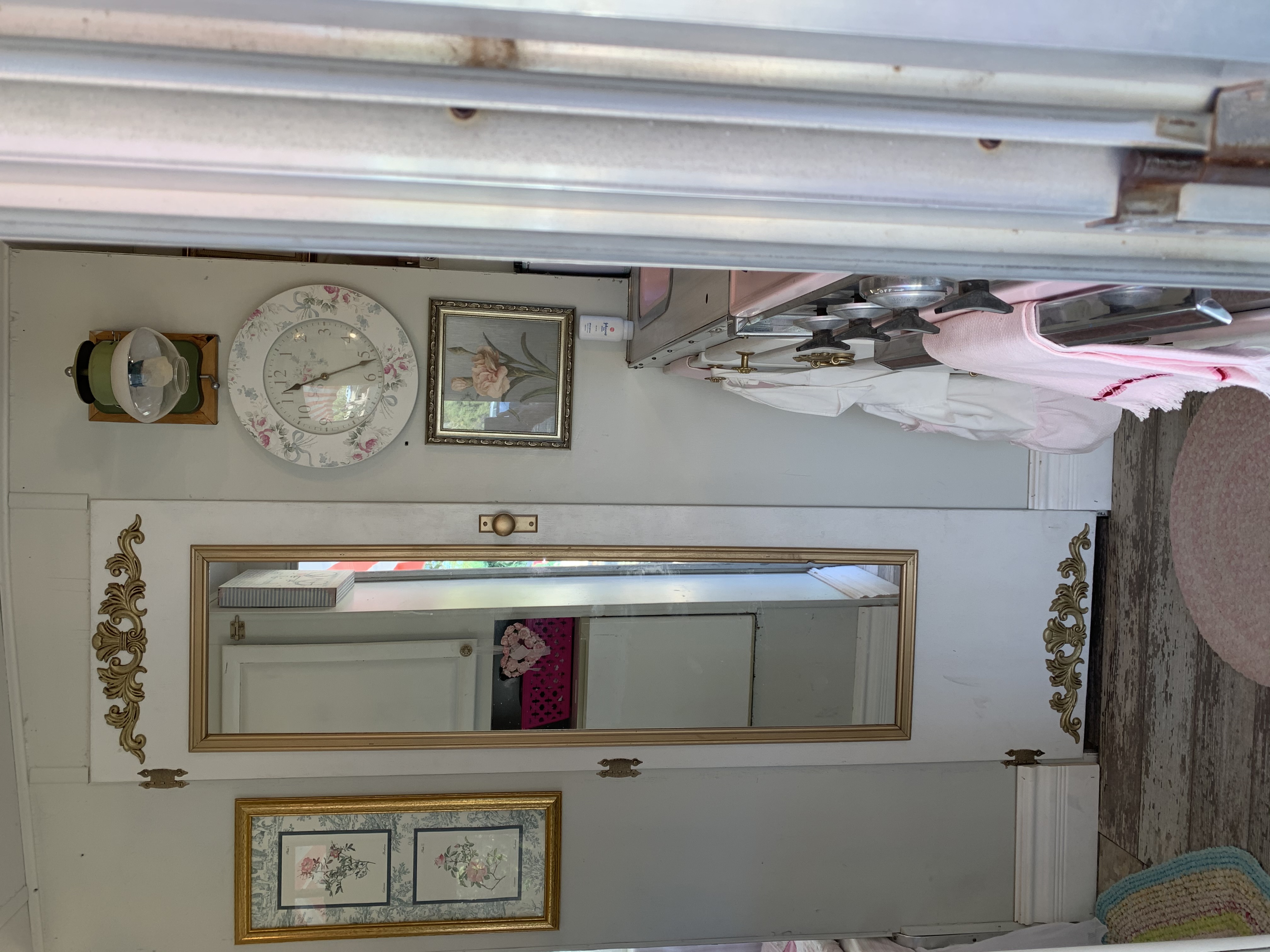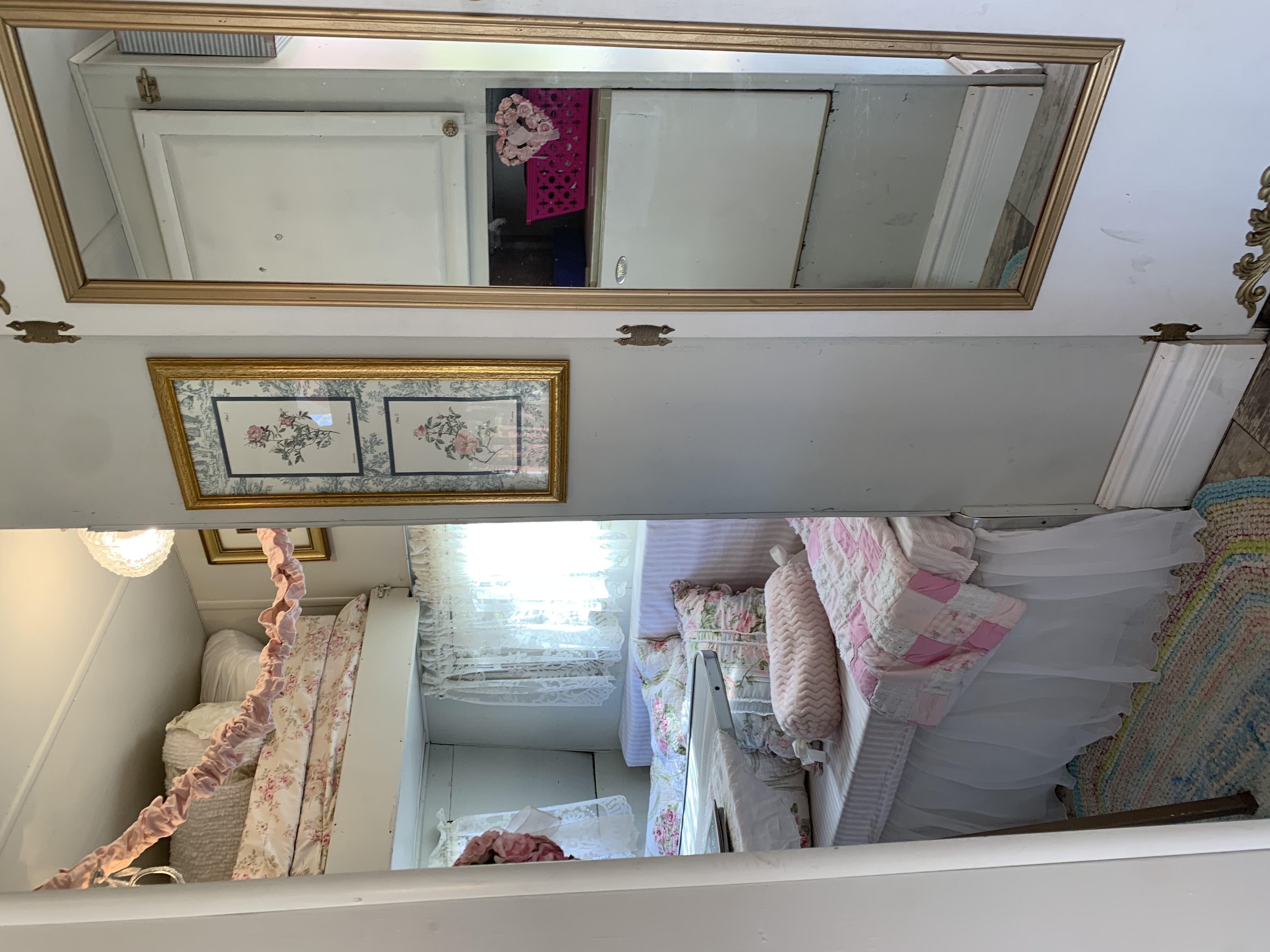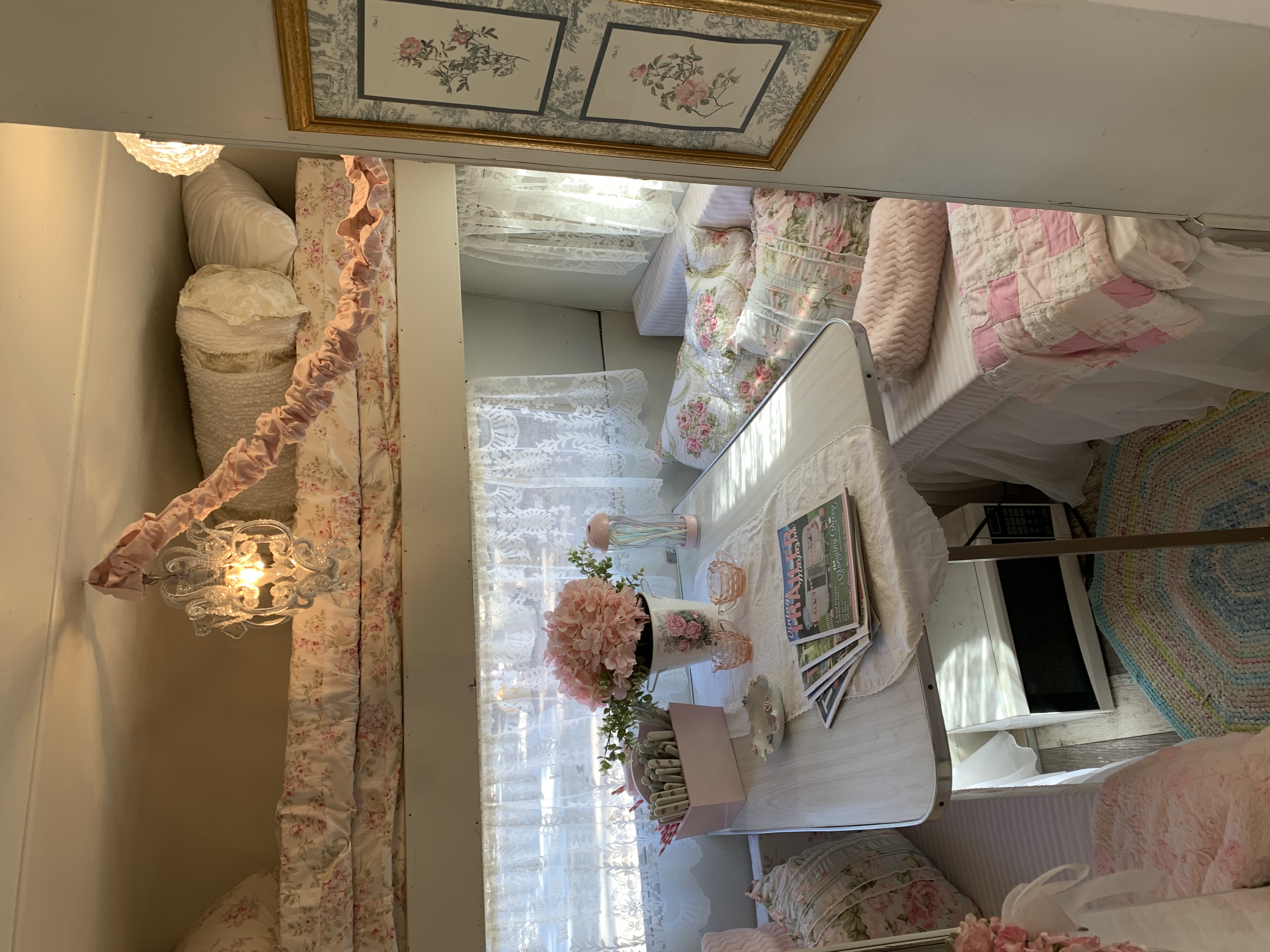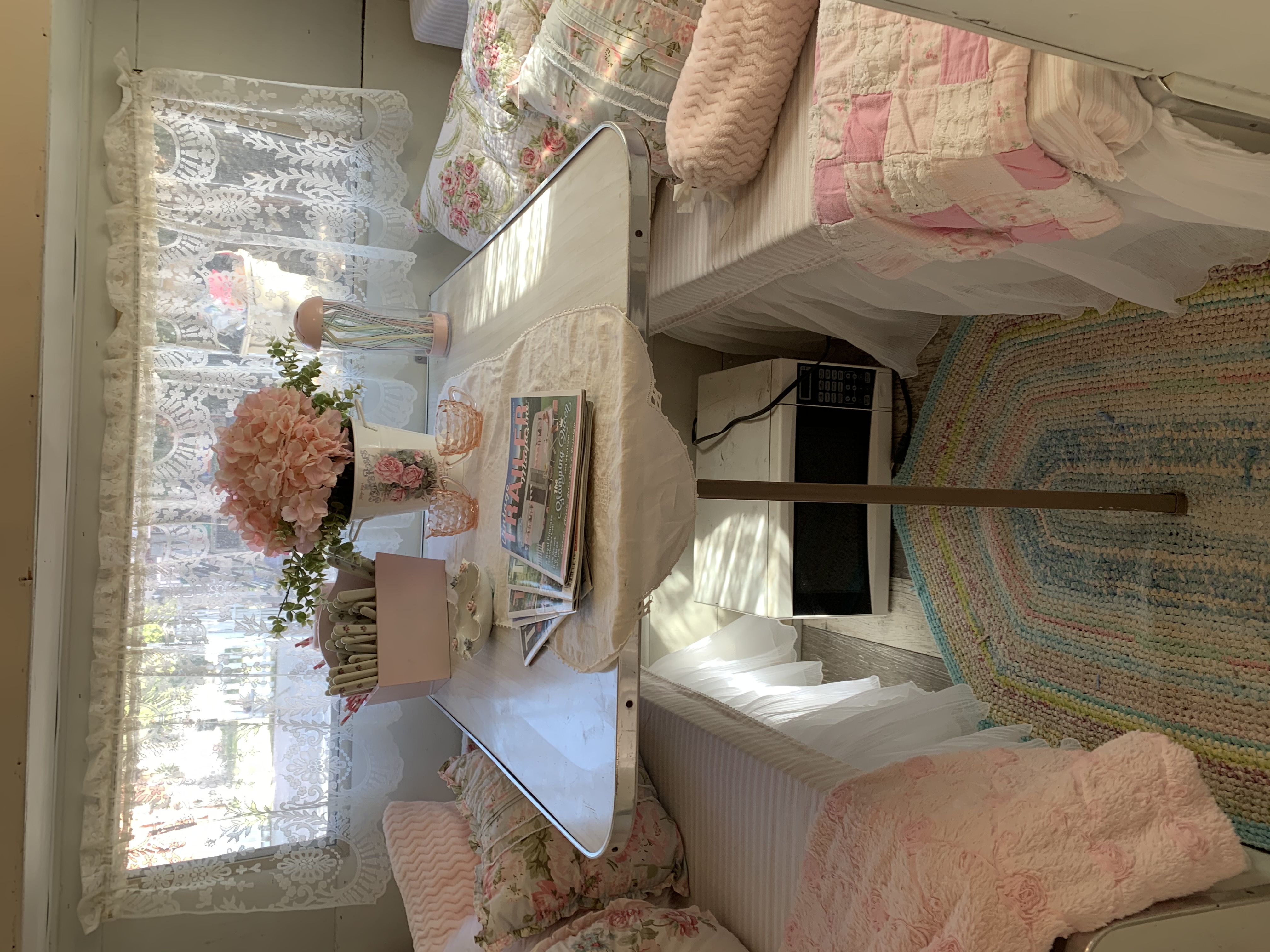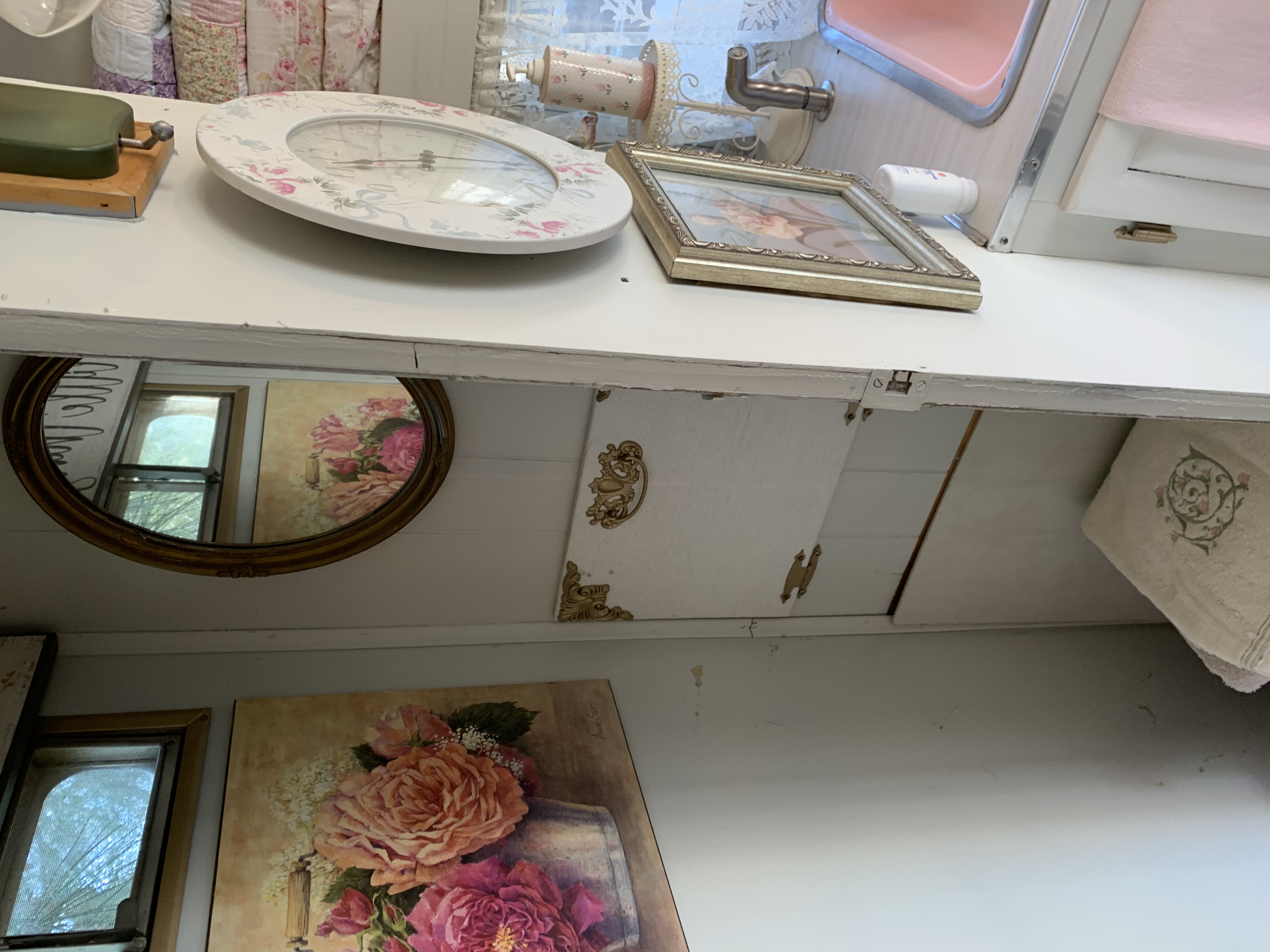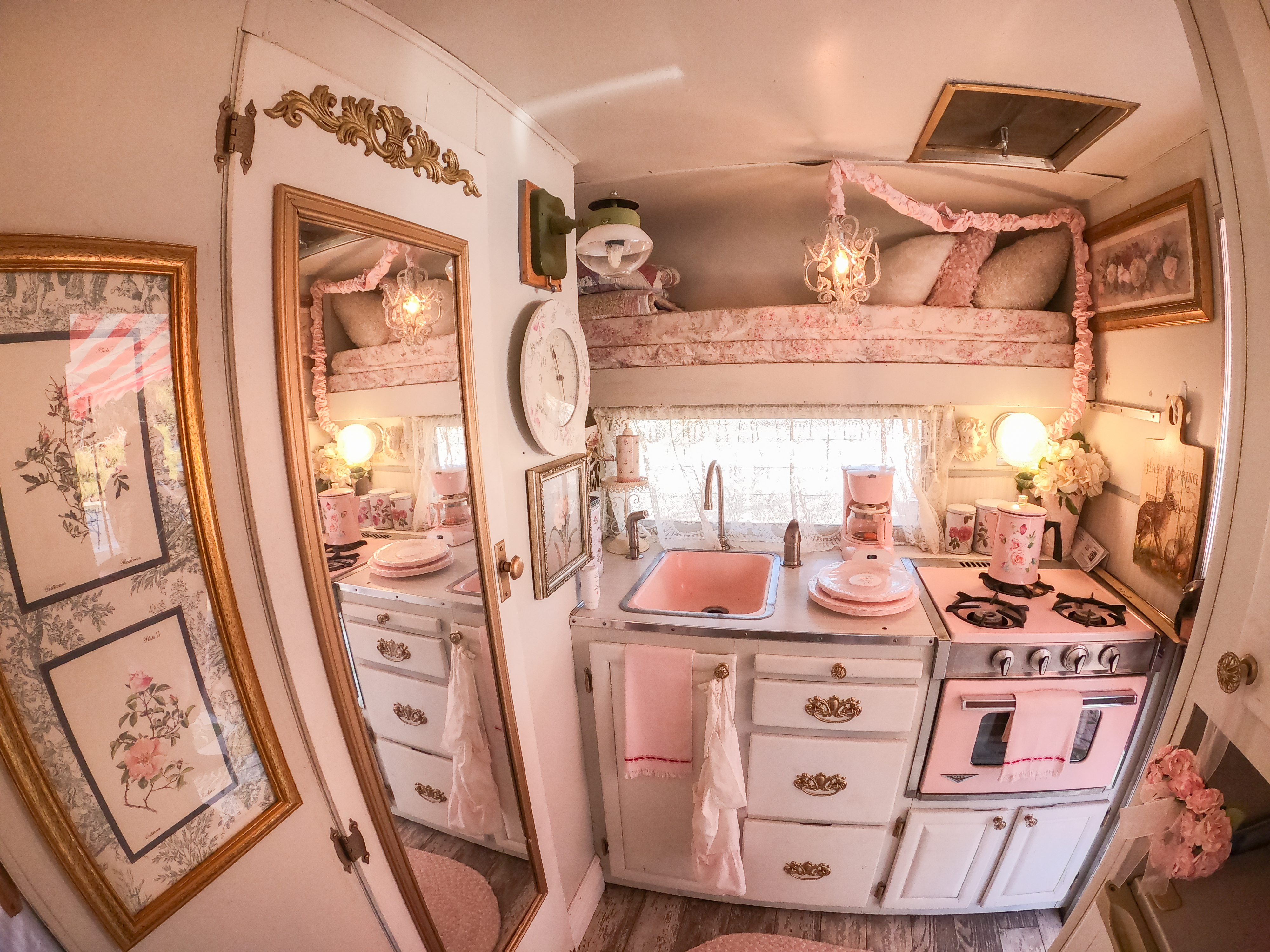 Contact Information
Phone: 4805105724
email: qcpinky@yahoo.com
Location: Queen Creek, AZ
Price: $12500
More Information
Get ready to go glamping in this Rare 1969 Trav-Lynn Travel Trailer. Shabby chic, glamour and cozy all in one special place. 13' from tongue to bumper. I have a clear Title, registered in AZ until July 2021 and fully insured.
Glamping at its finest!! My heart is breaking because due to changing circumstances in my life I must sell my Shabby Girl. I purchased her 3 years ago and I am the 2nd owner. She was in terrible shape and needed lots of time, labor and love. I took this project on with gusto and my full heart and passion of Shabby chic. I had a blast making my shabby dreams come true. She is the perfect 13' feet long so its super easy to pull even behind a small car. Its not intimidating or too big but offers tons on the inside. I have gutted it and did all new paint on the inside, changed the hardware on the cabinets and drawers. New wood plank flooring was installed, super easy to clean. New memory foam mattresses were purchased for all the beds and dining area. The mattresses and dining area cushion covers are all from my collection of discontinued Rachael Ashwell SHABBY CHIC ROSEBLOSSOM pattern and handmade, easy to remove, wash, dry and put back on. The stove, sink and oven door have all been painted in a high temp paint, precious pink. The faucet has been replaced with a brand new one and works off of the battery powered pump or it can be run direct from the outside hose hook-up. Both upper bunks both pull out into queen size beds. The dining table goes down and turns into a full size bed. It technically sleeps 6 as advertised in original paperwork. It has a brand new battery and 1 original gas lamp. The refrigerator was replaced with an electric one for convenience. There is a bathroom and its perfect for privacy when changing clothes. There was the original porta potty but I pulled it out to repair and just wasn't able to get to it. I was going to replace it with a brand new one so that will be up to you to finish. It comes exactly as you see it in the pictures. Fully furnished and complete with all the accessories, décor item, dishes, coffee pot, microwave, pots & pans, curtains, bedding, blankets and pillows, bath towels and accessories. I never made it to the outside to repaint but she is ready for your special touch in that area or just leave it for that vintage look. It has a brand new pink and white striped canopy purchased thru Marti's canopies with poles. New wheel bearings. Anti-sway bar. Propane tank. Outdoor rugs. Outdoor folding mosaic table and 2 folding chairs. And yes it does also come with the shabby chic pink and white bicycle. I cannot attest to the propane system on her because I wasn't able to get that tested and confirmed but I was told by previous owner it worked great. The tires are a year old with less than 2000 miles on them and white wall portawall insert trim set. 12,500. Serious cash only buyer. I also have a lot more pictures available upon request.
Ok here is the list of particulars:
It has a 3" steel chassis and bumper-
double sidewall construction-
undercoating and metal wheel wells-
natural hardwood interior-
hallow core cabinet doors-
louvered windows-
interior lighting LPG, 12V & 110 lights and outlets-
12 gallon water tank with outside hook-up, pump and drain-
3 burner range top-
dining area that transforms into full size bed-
2 overhead queen size pull out bunks-
bathroom