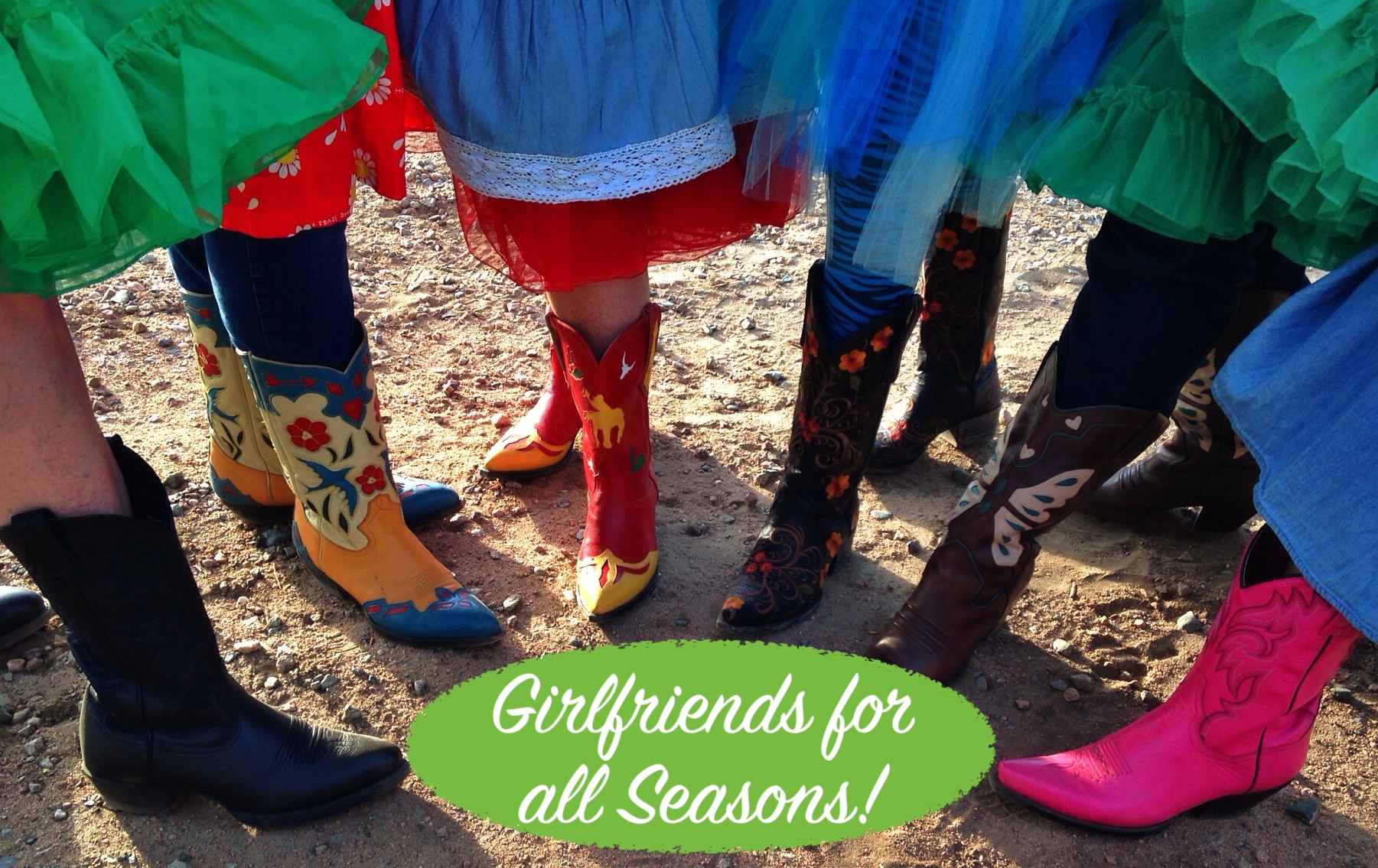 Getting Bolder: The Gift of Friendship
"There are no strangers here;
Only friends you haven't yet met."
William Butler Yeats
When I first joined Sisters on the Fly, I had yet to experience many of the "firsts" of grief. The first birthday without him. The first Thanksgiving. The first Christmas. Oh…I knew that one was going to be tough. How my late husband loved Christmas! He listened carefully all year. If I was baking something and said the mixer was just too small to make a big batch of bread dough, I got a new Kitchen Aid. If I complained of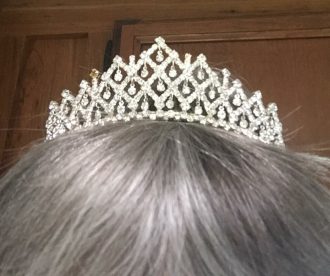 being cold, I got a full length Icelandic Blue Fox coat. What can I say? I was a princess and he dearly loved seeing the joy on my face when I opened his gifts.
By the time Christmas rolled around, I had attended several Sisters events and had made some wonderful, lifelong friends. I had no idea at the time how important my Sisters were going to become in my grief journey. The first week in December 2013, I thought I was doing pretty well, considering it had only been nine months since my husband died and my world was shattered. I made the decision to try to have as normal a holiday as I could. I put up the Christmas tree while I listened to carols on the radio. When I was finished, I popped some popcorn and put in my favorite holiday movie…White Christmas. I watched it by the light of the tree. I went to bed, proud of myself for getting through what I thought would be a heartbreaking experience.
The next morning, I walked around the corner and caught sight of the tree and crumpled. All my resolve and courage of the night before came crashing down around me and I was a mess. I crawled back in bed and pulled the covers over my head. I had a good cry. Then I had a good talk with myself. I couldn't stay in bed "mattress surfing" forever. I made myself get up, get dressed, and I headed to town. I was in need of some hugs.
I lived in a small town and knew everyone. As I walked through the mall, I ran into friends right and left. I had plenty of hugs and support along the way. I wandered along till I found myself near Santa's Village. There was Santa, with three small children in his lap…fresh faced, innocent, oblivious to the hardships that come with loss. They breathlessly told Santa what they wanted for Christmas. When their time was up, he handed them each a candy cane and they posed for the obligatory photo. As they walked away, I realized I was crying. The sweetness of the scene tugged at my heart strings and I missed my husband more than ever.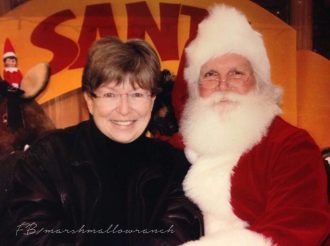 I looked over and met Santa's eyes. He stared at me, obviously wondering what was wrong with this 60-year-old woman, sobbing as she watched him with the children. He seemed to be trying to make his mind up about something. Suddenly, he scooted over in the big chair, patted the seat beside him and smiled. I looked around to make sure it was me he was gesturing to, then dutifully moved forward. I sat down beside the Jolly Old Elf, being careful to keep my eyes averted. I knew if I made eye contact, I would lose it.
Tears streamed down my face as I tried to regain my composure. Santa never said a word. He just sat patiently waiting for me to get myself together. Finally, I sighed. "My husband died. I need a new heart." I said, softly. Santa put his arm around my shoulder and drew me close. "I'm so sorry." I could hear the pain in his voice. I sobbed uncontrollably for several moments. Finally, I dabbed my eyes with a wad of tissues I.
"Oh, my gosh," I said. "I must be a frightful mess!" I was a little embarrassed.
"Nonsense," he said. "You're perfect!"
"You are too kind." I smiled wanly and started to leave.
"Won't you have your picture taken with me?"
"Really? I'd love too!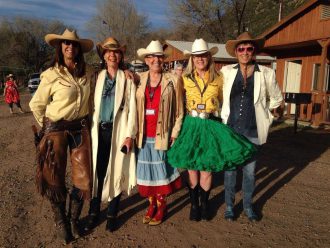 When the picture was done they handed it to me. I reached into my purse for my wallet.
"No, no!" Santa said. "This is on me! Thank you for stopping to see me today." His voice
dropped to a whisper.
"Thank you for being real!" I whispered back.
The firsts are hard. The following weekend was the Christmas party for the Rocky Mountain Sisters. I didn't know if I had it in me to go. I was drained and would have much preferred isolating at home. I knew it wasn't good for me to do that so I went to the party. And there, my new Sisters remembered this was my first Christmas alone. They made it a point to come up to me, ask how I was doing, and give me lots of warm hugs. Diane, Zeke, Michelle, Laine, Lisa…Sister after Sister showed me such love. It made me realize what a gift friendship truly is.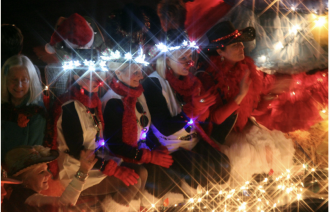 As we wrap up another year of Sisterhood, please take the time to reach out to Sisters you haven't seen in awhile. Remember to thank your wranglers and your hostesses and the founders of this wonderful group. We have so many among us who are experiencing their first holidays alone. It isn't easy to reach out and seek support when you are grieving. When time has passed after loss and you are feeling stronger, don't forget to reach a hand back to those just starting the journey. Taking new Sisters under your wing and showing them the ropes is an excellent way to pay it forward.
Let me thank you for being here. For being a part of something big. For loving each other and lifting each other up. May you all have a happy, healthy Holiday Season and may the New Year be filled with an abundance of joy and laughter. May 2019 be the year you have more fun than anyone! May you continue to keep GETTING BOLDER!
With much love and gratitude,
Ginny
❤️
Post contributed by blogger, Positive Aging Expert & Motivational Speaker,
Ginny McKinney, SOTF #3537
Marshmallow Ranch Blog