Pledge the Pink, Sister Style!-SC
---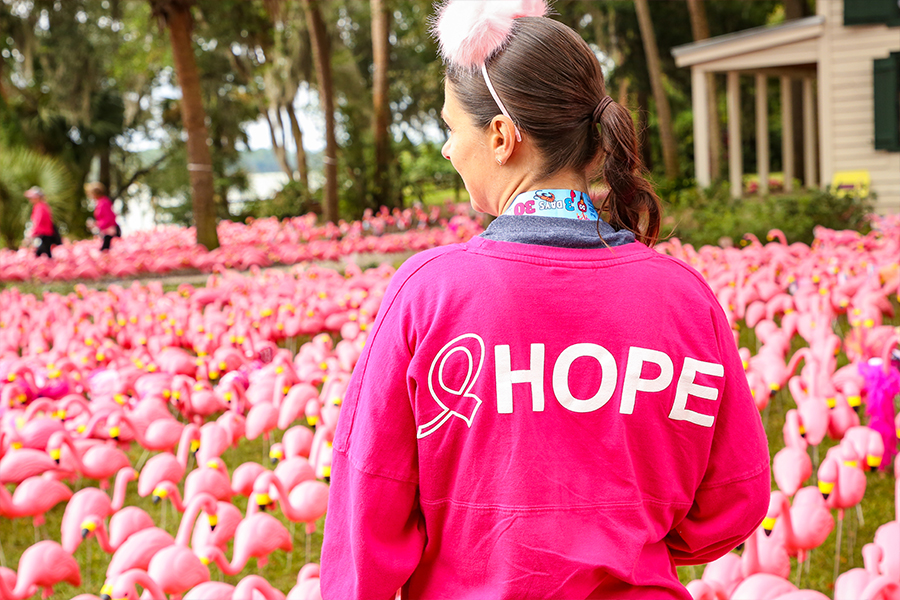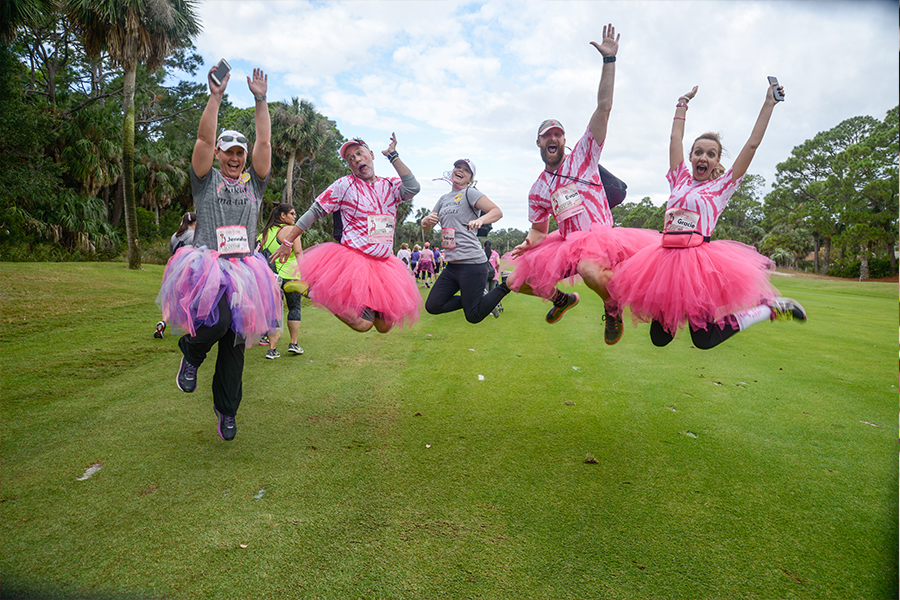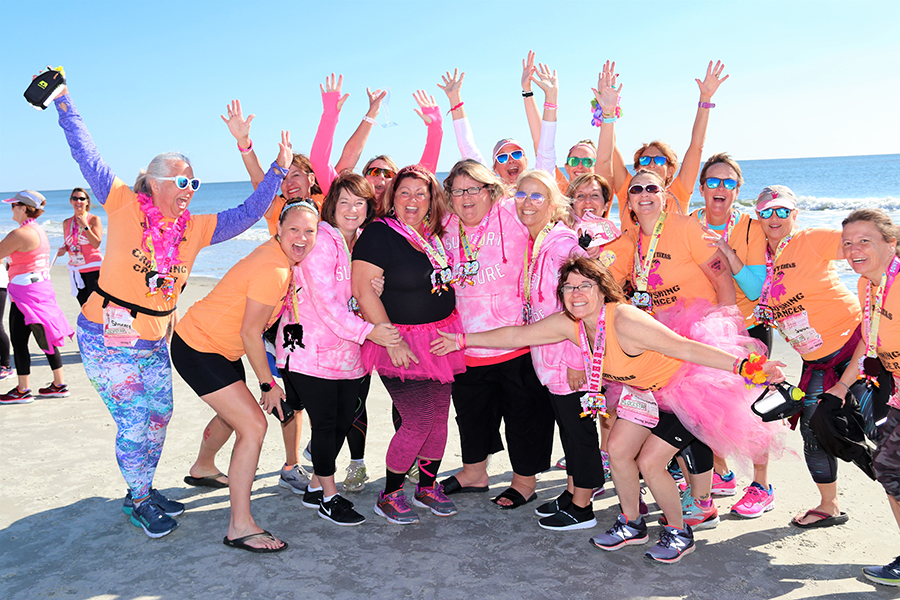 Date/Time Date: 2020-10-15 - 2020-10-18 Time: 3:00 PM - 11:30 AM

---

Location Hunting Island State Park 2555 Sea Island Parkway St Helena Island, SC, 29920

---

Categories
Description
Pledge the Pink, Sister Style
Hunting Island, SC
Oct 15-18, 2020
Location:
Hunting Island State Park, South Carolina. We will also travel to adjacent Fripp Island and Habersham near Beaufort.
Overview:
Join us for four days of SOTF volunteering, camping and sisterhood as we cheer on and support 1500 registrants walking/running 30 miles across 3 different islands in South Carolina! We're looking for fun, feisty, and flamingo-loving sisters to make this the Best Weekend of Your Life! Note that the campsites are only available for Sisters -and your guests- that volunteer for the event. This is not a lazy-ladies weekend!
Background:
Pledge the Pink is the second largest multi-day breast cancer event in the country and is produced by Sister Laura Morgan. The event requires hundreds of volunteers, so Laura and co-host Tammy Matthison reserved the entire State Park just for SOTF! Our goal is to have at least 100 Sisters join us to volunteer for the four-day weekend Thursday thru Sunday. The campsites are booked from Thursday thru Monday, Oct 15-19.
Volunteering:

You'll be expected to work Thursday afternoon thru Sunday mid-morning doing fun things like cheering on registrants, passing out snacks, pointing them in the right direction, and helping us at the daily after-parties.
Shifts are about three hours per day.
We do have some sit-down jobs to accommodate those that cannot stand for long periods.
You can select your volunteer jobs in March and coordinate with your friends.
When your shifts are done you can either participate in the dozens of parties and ancillary events happening over the course of the four-day weekend or you can choose to relax at your campsite on Hunting Island.
Event volunteers will receive lunch/brunch on Fri, Sat, and Sunday and will also be given official Pledge the Pink volunteer shirts.
Sign up below to pay for your campsite. The cost is $202.27 for campsite and $197.33 for tent site for four nights at Hunting Island State Park, Thursday thru Monday - Oct 15-19.
We will email you within 24 hours with a link to select your actual campsite.
Our volunteer coordinator will contact you in March to help you select your volunteer shifts.
Daily itinerary summary:
Thursday, Oct 15 from 3-8pm is the Packet Pickup Party at the oceanfront Beach Club on Fripp Island
Friday, Oct 16 from 8-1 is Day 1 of the race on Hunting Island which will be followed by lunch, an after-party, and hours of games, contests, and shenanigans
Saturday, Oct 17 from 8-1 is Day 2 of the race on Habersham -near Beaufort- which will be followed by lunch, an after-party, and hours of games, contests, and shenanigans
Sunday, Oct 18 from 7:15 to 11:30am is the Day 3 of the race on Fripp Island which will be followed by lunch, an after-party, and hours of games, contests, and shenanigans
Food:
Lunches are included on Friday, Saturday, and Sunday for volunteers and event registrants. Buffet dinners are available on Fripp Island on Thursday, Friday, and Sunday for $25 per person. Fripp Island Resort also provides large take out dinners for groups of 8-10 people.
Cost:
The total cost for campsites with water and electric for four nights is $202.27 and a tent site is $197.33. This includes all taxes and processing fees.
Options:
Want to volunteer for the weekend but don't want to camp

? We've got a bunch of sisters coming and staying at Fripp Island -which is the hub for the entire event-. Split the cost of a house or villa and meet new friends! Go here to tell us that you're coming to volunteer but are staying elsewhere: https://pledgethepink.activehosted.com/f/14

Want to register to participate in the event instead of volunteering?

We are close to selling out so you'll have to act fast, but I promise you the time of your life! You can book one of the campsites below or you can book your own place at Fripp -call the resort directly at 888-741-8974- and register for the event on Pledge the Pink's webiste: https://pledgethepink.com/sotf-event/
Admin:

Cancellation policy: Cancel before May 31 and you'll receive full refund minus $50. No refunds given after June 1.
Hostesses: Laura Morgan #12742 & Tammy Matthison #5073

Registration: Feb 1 - May 31 or when sold out
No men, no kids.
Guests and SOTT are invited to participate: up to 6 people can occupy each campsite and anyone 18 or over can volunteer
For information about Pledge the Pink, visit their website: pledgethepink.com
More questions? Email info@pledgethepink.com
Guest Message
Please Enter Contact Name
Please Enter Contact Name