No more restrictions on naming your trailer anymore—-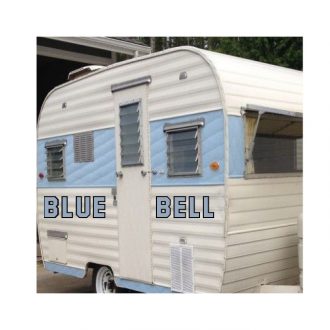 No worries about having the same name as another one or more trailers. That is your prerogative.
You have a reason for picking that name… you go, girl. And who knows? Maybe all the owners of the same named trailers (like you "Gypsy" trailer owners) can have their own trailer round-up event… fun!
A list of up-to-date names of Members' Trailers can be found under the Members Area Tab. (When logged in, click on "Members' Trailer Names." AS SOON AS A MEMBER ADDS A TRAILER NAME TO HER PROFILE IT IS ADDED IN REAL TIME. Pretty slick!)
To get your trailer name added to this master list you must post it to your membership profile (under PROFILE/EDIT/SISTER INFO/TRAILER NAME field) with a *photo of the exterior of your trailer or vehicle.)
You must own or share the trailer or vehicle you wish to register. Photos from a magazine, or new trailer ads are not admissible. If you wish to register your truck you use for camping, please upload a photo of you actually camping in your truck.
*If your photo loads upside down or sideways, delete it and make a small change to the original like cropping it a bit or reducing it's size, and then re-upload. That hopefully will make correct. Otherwise send your jpeg to tara@sistersonthefly.com and she will enter it in your profile so it looks perfect!