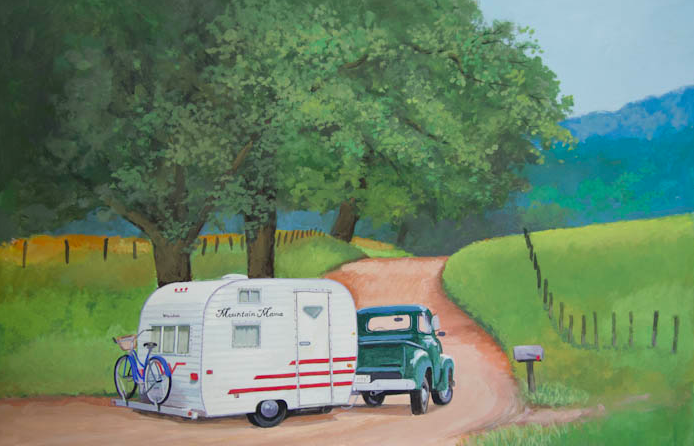 Sister Profile: Artist Paige Bridges
When Sister #1, Maurrie Sussman was asked what would make the perfect pictorial for the first ever Sisters on the Fly private label wine, she answered in no time at all. "There is an artist that would be perfect! Her name is Paige Bridges and she's a Sister. She makes the most beautiful paintings of vintage trailers. That would be fabulous!"
As always, Sister #1 got it right. Soon the Sisters on the Fly private label wine found its face and we got a chance to get to know the artist behind an impressive catalogue of beloved vintage travel trailer depictions.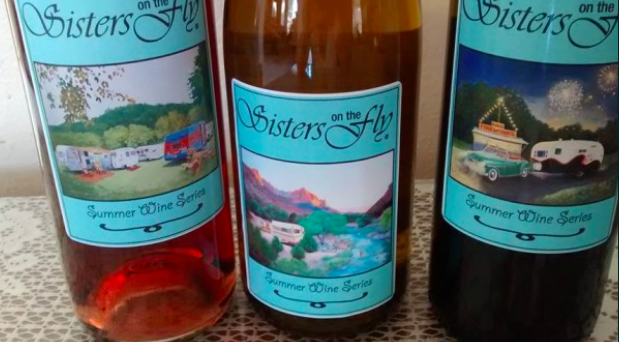 Paige Bridge was born and raised in West Virginia where she attended Marshall University as a fine art major. After college she found herself as a young mother and homemaker. She soon made a personal decision to seriously pursue art and teaching as a career. Raised in a transitional era regarding women working vs. stay-at-home moms, Paige was able to bridge the gap by achieving both with balance. Giving private painting lessons from her home, she was able to practice her trade without ever having to leave my children in daycare.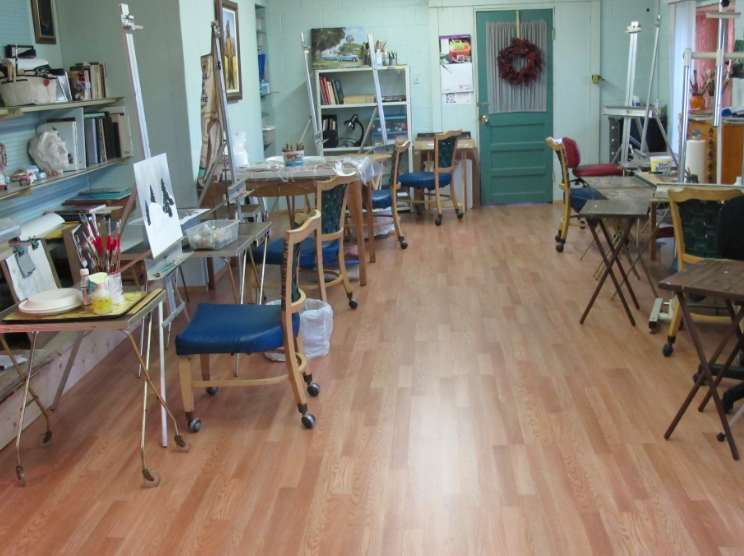 Paige found a special inspiration for her work in 1998 when she painted the small RV her and her husband traveled in.   The subject matter quickly resonated and soon Paige was selling oil paintings on Ebay where Rvers and trailer buffs from all over started e-mailing to see if I had "anything else" like that.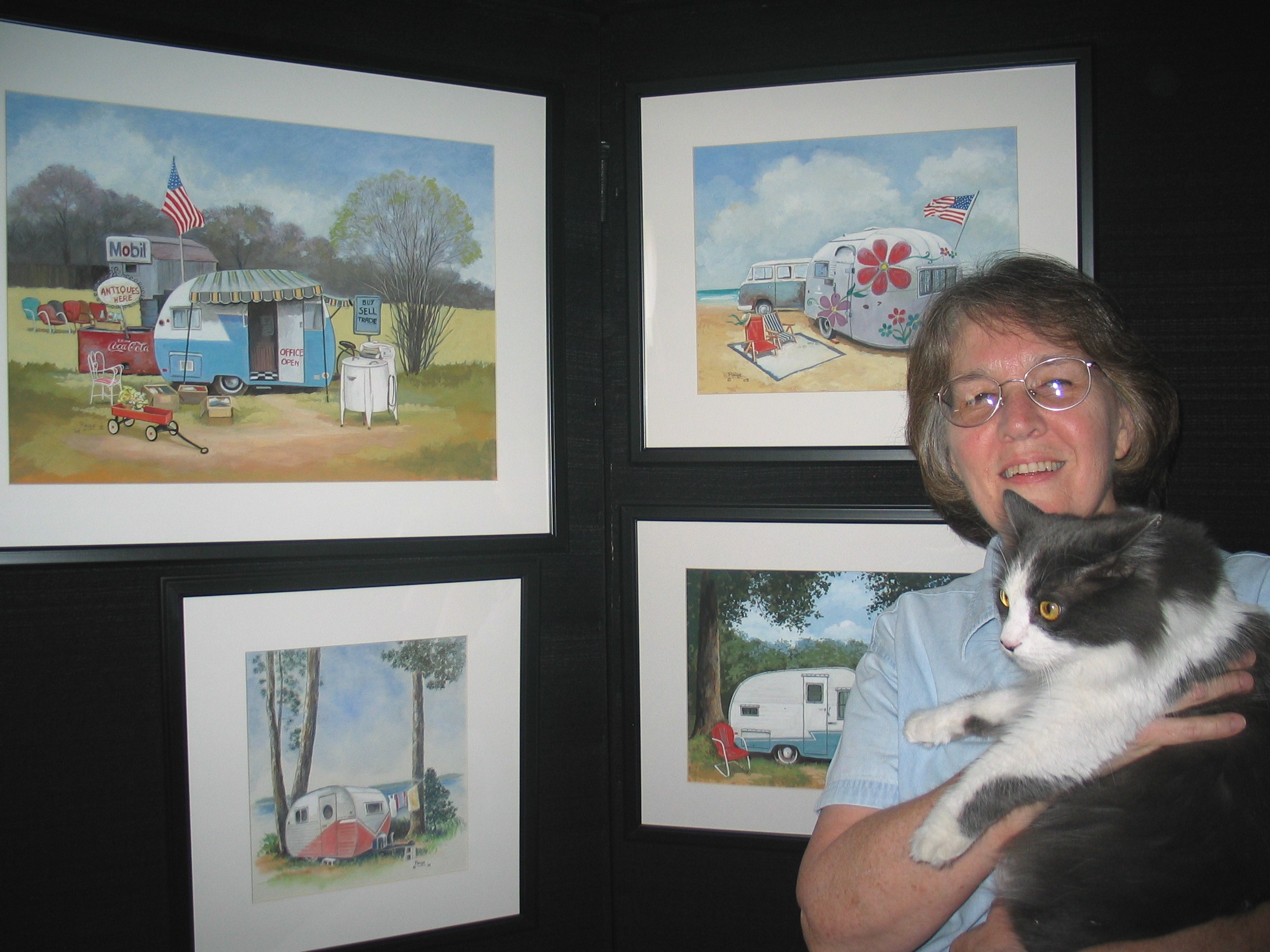 Paige's art is truly unique and heartfelt. Her ability to capture the simple joy and magic of these Americana wonders is a rare and beautiful gift. It was this spirit that the Sister on the Fly team was looking to bring to the special wine series and we couldn't have found a better "partner in vine."
The below artworks were selected for the three wines as they best summed up the feel of being a Sister on the Fly in summer time. We look forward to created more amazing pairing (pun intended!) in collaboration with Paige, in the coming years!
You can learn more about Paige and her work on her website, VintageTravelTrailerArt.com  
You can order Sisters on the Fly private label wine via Wild Women Winery. More info on the SOTF Website.