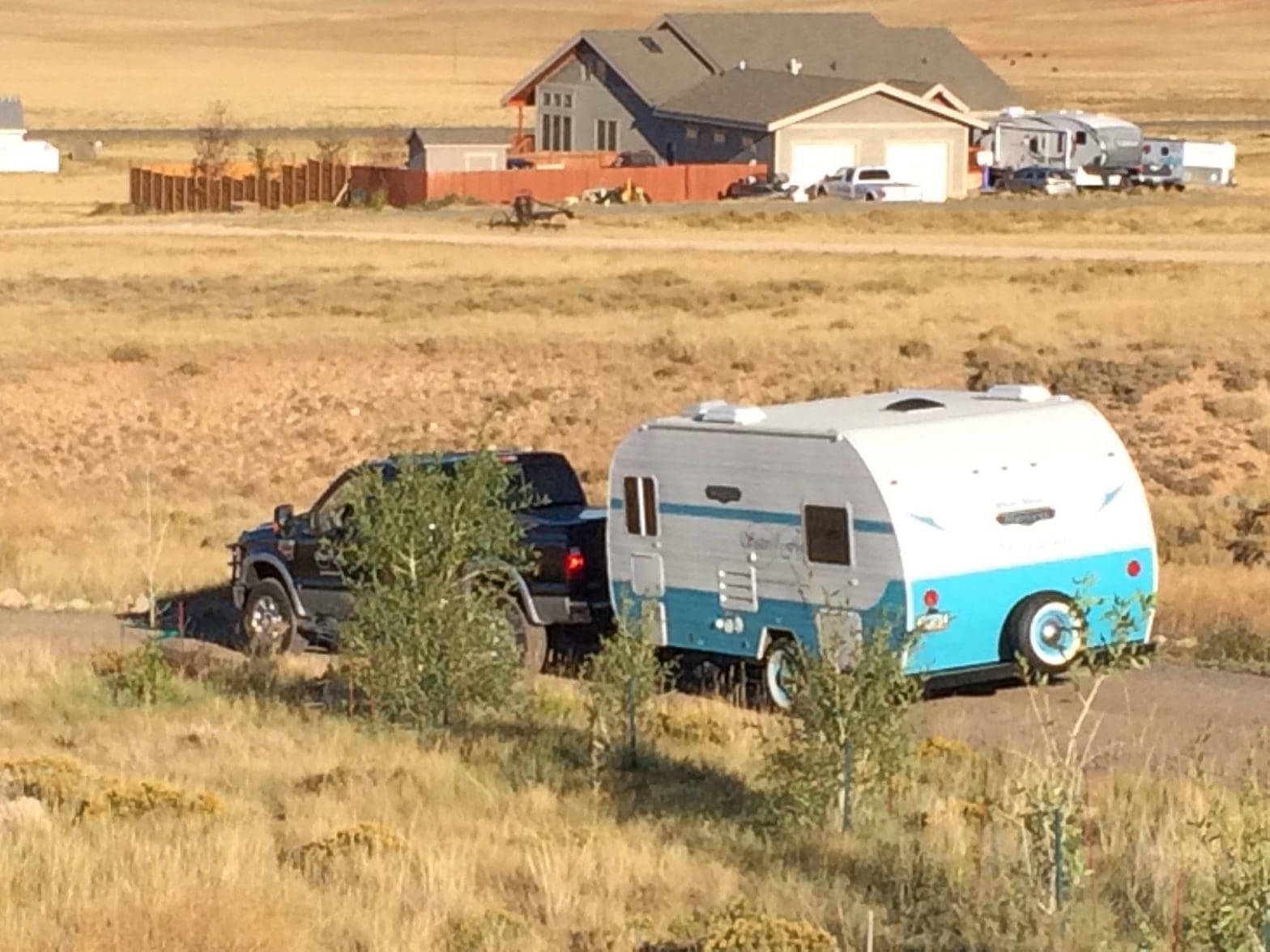 The Tale of Little Orphan Annie and Calamity Maurrie
Every year our fearless foundress migrates from Arizona to Montana and back again. Her return to the Grand Canyon State marks the conclusion of a summer spent sharing fly fishing with fellow Sisters, hosting ranching retreats and attending SOTF's biggest blowouts.
While the excitement of the summer is moving into the rear view, for many Sisters, autumn signals the start of camping's golden time of year.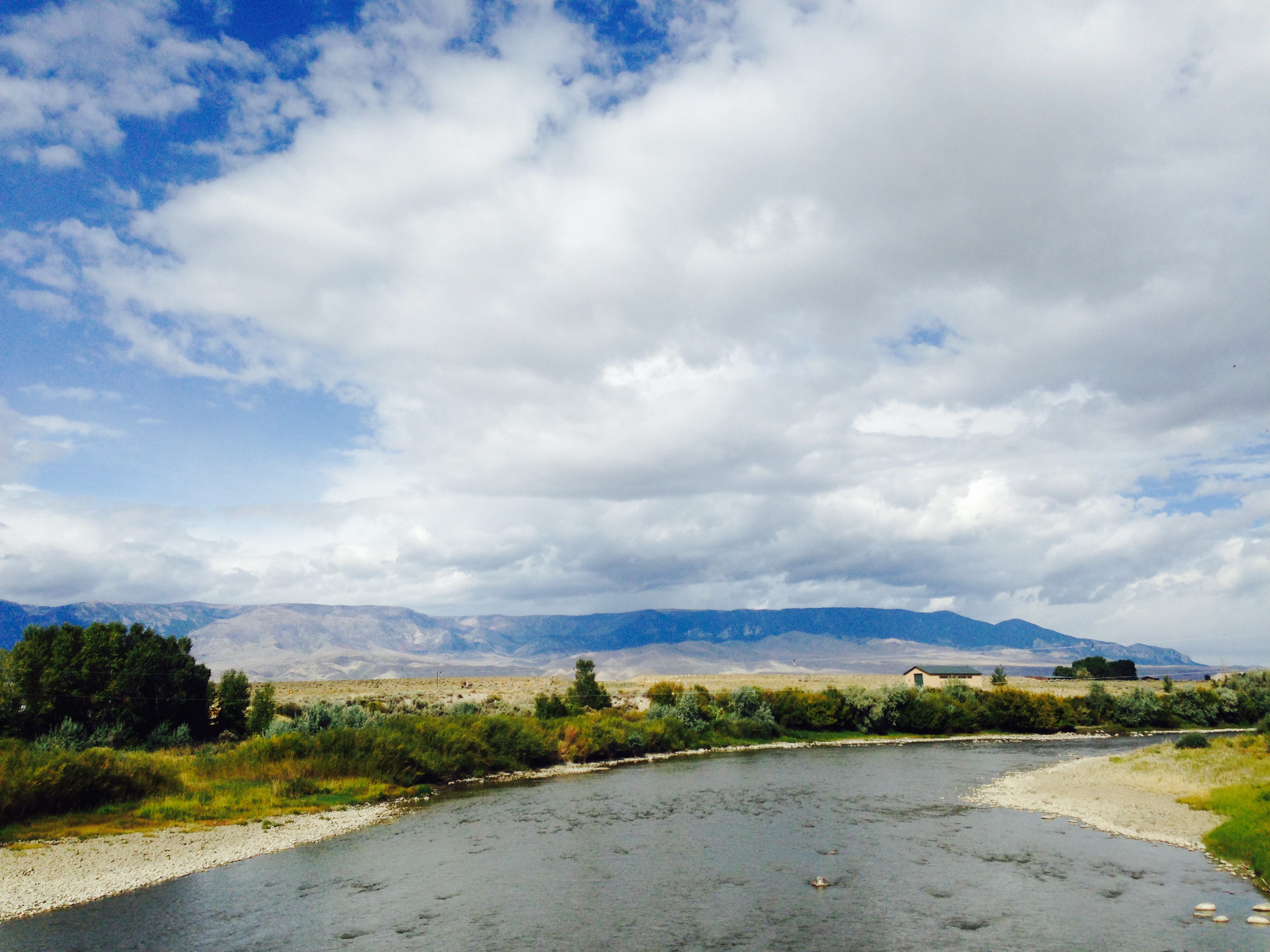 It's in this spirit that one might spot Calamity Maurrie hauling through Wyoming's state highway with an eye-catching, blue and white trailer in tow. "Little Orphan Annie" has been Maurrie's companion throughout the summer.  While she was safely stored in a bunker to protect her from hail and other hazards, when "Annie" was out galavanting at Sister Trips, she was all the rage.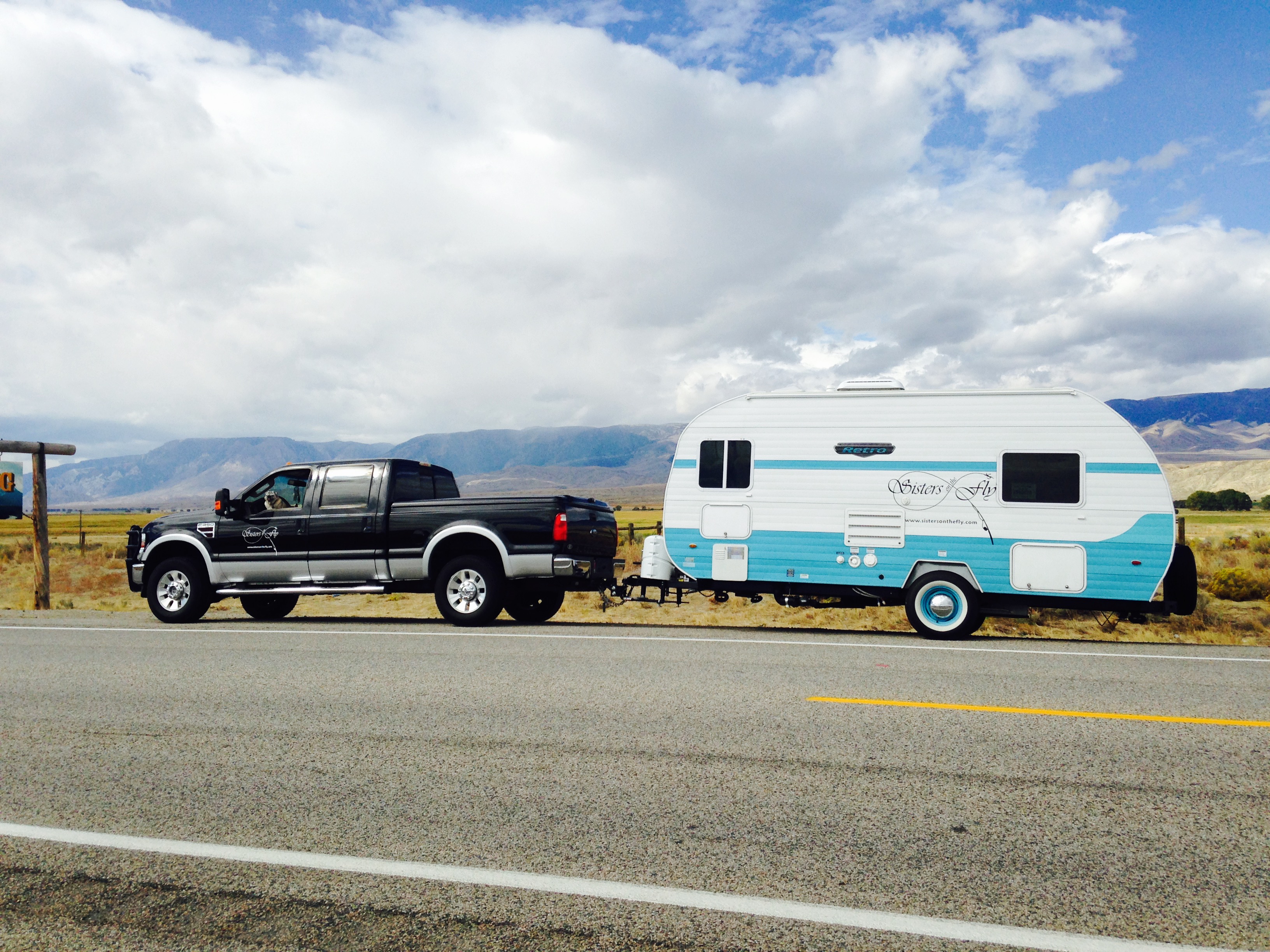 For those who don't know the story, "Annie," is a custom designed trailer, the fruit of a lifetime of camping experience, poured into a one-of-a-kind model and built from the reliability and sturdiness of the popular Retro RV Trailer line. Maurie and Becky fell in love with the craftsmanship of this trailer line but could not give their full blessing without some Sister improvements.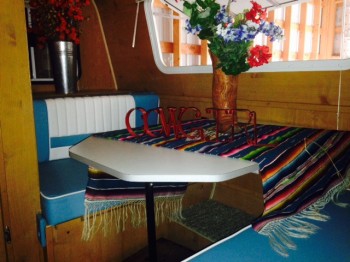 Among those upgrades, twin beds! This choice creates more space in the trailer and makes it perfect for trips with girlfriends, grandkids, and (you know it!) husbands and partners. An all birch interior wipes away the sterility of many newer RVs, for a warm, natural feel. For the Glampers out there, air conditioning, microwave, and shower. Little touches like the color-coordinated seat cushions and black and white tile floors, do a great deal of design work while still leaving the overall motif open for consideration.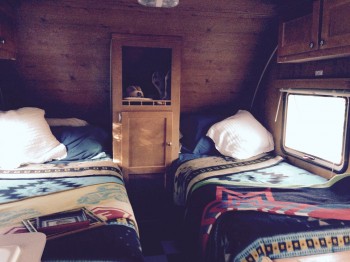 Annie is a special trailer, filled with the love of her maker and glittering with special touches only a lifetime "glamper" would know to include. She's enjoyed her summer in the sun and is ready to find a home with a special Sister. Annie is so special to the Sisterhood, that her purchase even comes with a free lifetime membership to Sisters on the Fly!
Enjoy these photos of Annie taking on America the beautiful and consider if she's the right orphan for you!
(This custom Retro RV, Special 177 is for sale on the SOTF Sisters on the Fly Trailer's for Sale page. She is currently available for view in Pheonix, AZ. Call 609-947-5962 for inquiries.)