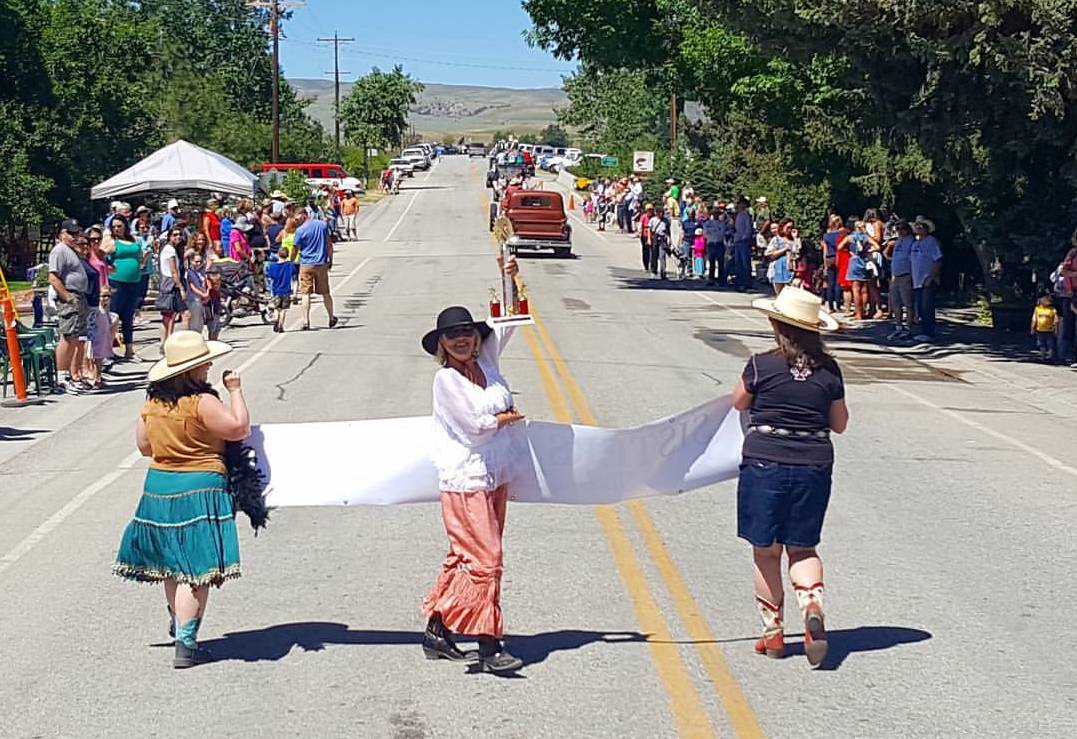 Let Freedom Ring, Sisters
"Freedom lies in BEING BOLD." Robert Frost
Independence Day! July is the month to celebrate our many freedoms. Sure, there are the barbecues and the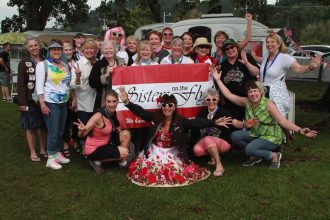 fireworks to celebrate our nation's independence. But, it's so much more than that. Our personal freedoms have grown exponentially since that fateful day in 1776. We are blessed with the freedom to go where we want, do what we want, say what we want, and believe what we want. And we, as Sisters on the Fly, exemplify that better than most.
What is Your freedom?
I have never felt so free as I did the day I sold my house, bought a 30' travel trailer and an F-150 and hit the open road. I came out from under a mortgage that wouldn't have been paid off till I was 90 years old! When I bought that travel trailer, I felt this enormous burden lifted off of me. I knew that if worse came to worse, I would have a place to live that was paid for and that offered me freedom. I spent much of the following two years traveling back and forth across the country…from South Dakota to South Carolina and all parts in between…living and loving the RV lifestyle.
Sister Freedom
Sisters on the Fly was created out of a freedom that many women couldn't even fathom. The original Sisters,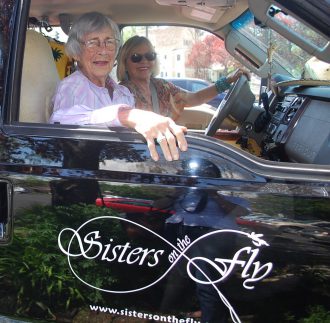 Maurrie and Becky, were taught by the best…the original Sister. Their mother Mazie was a remarkable women who taught her girls the freedom of the great outdoors at a very young age. They fished, hiked, boated, camped, rode horses, and traveled extensively and learned to be brave and bold. There are certainly like-minded women in this group who were raised that way and were looking for others to share in the fun. But, if you are like me, these were skills learned much later in life. I only camped a handful of times in my whole life before I found the Sisters. I, like many of you, came here after losing my husband.
Ch-ch-changes
Loss creates opportunities. Not that you wish for losses to change you, but you can choose in your loss to learn and grow and expand into this "new normal". Learning new skills, meeting new people, exploring new territories gives you not only new experiences, but new tools for your coping toolbox. There are so many losses that have brought us here…divorce, death, empty nests, retirement, illnesses. The common ground is sisterhood and personal growth and that is a freedom in and of itself.
Freedom to be who we are. When I was raised in the '60s and '70s, even though we were in a social revolution of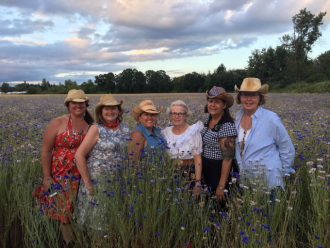 sorts, I was stuck in a time warp. Growing up "country" in West Virginia was a conservative, naive, innocent time where the women in my family were taught to type and marry young so you could start those babies coming. I remember riding my bike as a young girl and fantasizing I was traveling cross-country and up into Canada. I would pretend I had panniers on my bike at a time when I didn't know what panniers were. I planned out my food and lodging and how I would get there. I envisioned sleeping in a small tent along streams where I would fish. I may not have ever had the opportunity to camp, but camping was in my blood. My favorite book was The Boxcar Children. Then the adolescent indoctrination began and I was bombarded with speech after speech on the importance of getting married and raising babies. And my dreams of the long, long bike ride got stuffed way down inside.
Dreams & Changes
These dreams surfaced on occasion during my life. That first marriage was a starter marriage and gave me my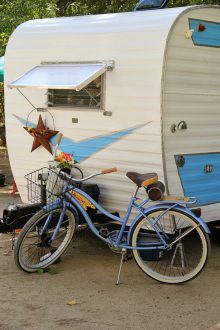 older daughter. As a single mom, I bought a used bike with a child seat on the back and rode around with her. The long bike ride bubbled up a little. My second marriage was spent putting my husband through medical school and residency. There wasn't time to think about much more than survival. I got closer to touching those dreams when he was establishing a practice and time was more flexible. We had a second child. We backpacked once. We hiked. We rode bikes. We even camped in a small dome tent a couple of times. We had a very brief stint with a VW Vanagon camper in the early '80s but the money from its sale was needed for a down payment on a house. That was the end of that and the dream went into hiding.
When that marriage ended and several years later I met Hubby #3, I was hopeful. He seemed to embrace the idea of camping…if there was a good golf course nearby. We went on a three week road trip for our honeymoon and I bought a tent that hooked onto the back of our SUV. It stayed in the box the entire trip. As a matter of fact…it's still in the box! The closest we came to camping was staying in a cabin in Jackson Hole. He was a South Philly city boy. Camping just wasn't his thing.
After his untimely death, I bought that camper I had long dreamed of and the freedom of the open road called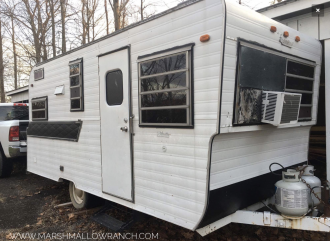 me to be brave and go. I did things I have never done before…alone. I went into the wilderness and backroads of Colorado. I traveled to Mexico…not by camper, but by plane. The freedom to cross borders and go where I wanted was alluring. The freedom to be who I want to be was life altering. The Sisters showed me that HE died…I did not. I had this great big world to explore and the freedom to do it.
July is about so much more than s'mores and fireworks, beer and brats, and saluting the flag. It's about letting freedom ring. YOUR freedom. Be brave! Be BOLD! Go outside and play…and, have more fun than anyone!
With much love,
Ginny
Post contributed by blogger, Positive Aging Expert & Motivational Speaker,
Ginny McKinney, SOTF #3537
Marshmallow Ranch Blog