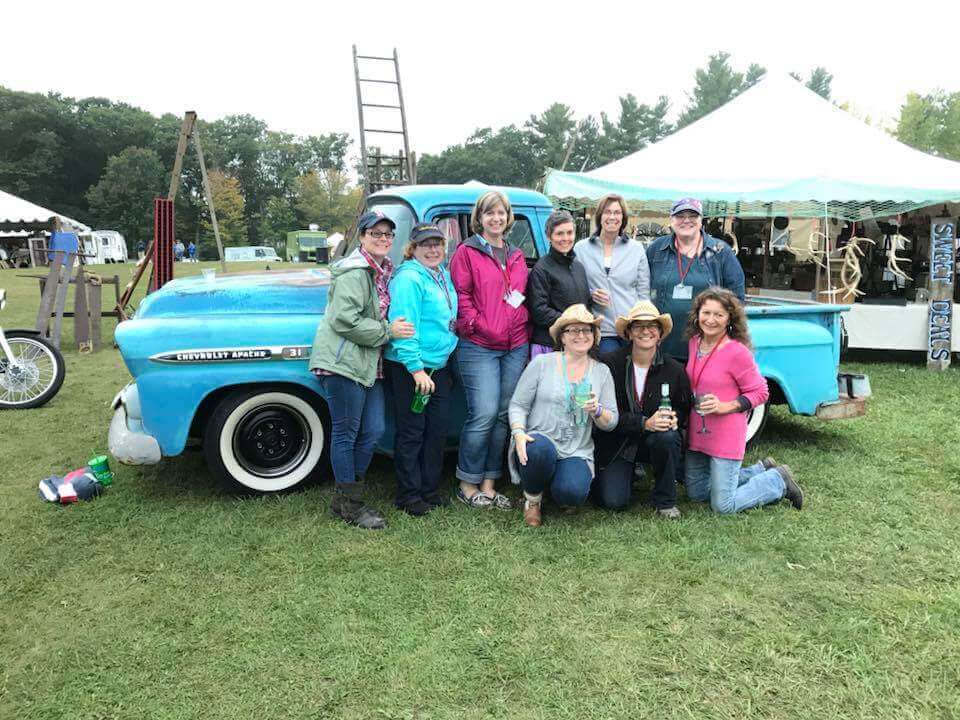 Sister Spotlight: "Ladies, DON'T hold back!"
Straight from the heart in this Sister Spotlight from Janie Miller, Sister #8333
"Live life, be passionate and don't hold back!", that's my motto!
Seizing Big Moments in Life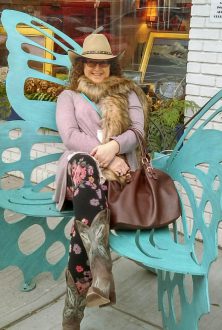 I think back and "seizing the moment" is how I met my future to-be husband although neither of us knew it at the time! At age 23, we met over the phone working as dispatcher and freight broker in our respective businesses, flirting and so forth. Two months later I moved from Maine to Washington state and met him in person for the first-time and never left!  I had already sublet my apartment and shipped my belongings; I never looked back! 31 years later, we are still so very passionate about our life together! We eventually moved back to Maine in 1994 to be closer to my family.
I joined Sisters on the Fly in February 2017, #8333, and by June of the same year I was so floored and honored to be asked to take on the NE region Wrangler role.  So, I said… I'll figure it out as I go!   I guess about now you might get an idea already of my 'jump in with both feet' personality, right?!
The Warm Blanket of This Sisterhood
I'm not one to rely on destiny but instead I have created my own way. Like many of my SOTF Sisters, I feel very strongly about this organization and sisterhood… has been a godsend to me.  Ever feel like mid-life kind of just jumped out at you all of a sudden and smacked you full-in-the-face and you wonder, what the hell?!  I'm a pretty tough cookie, but dang,  Mother Nature likes to take a wack once in a while! It's been the warm blanket of sisterhood that enveloped me with love, friendship, excitement, adventure… with such Kindred Souls, that truly has brought me back to life!  I instantly connected and bonded with women from all over the country, who understand and accept 'we are who we are' and help empower each other.
Glamping Camping Passion. Just Breathe!
I have many passions… but glamping out a camper takes the prize! I've been solo camping for decades starting with paddling out to remote wilderness sites on lakes and streams, so getting up off the ground and finding creature comforts was heaven!! I found my first camper in 2006, a 1990 Fleetwood pop-up. My second camper was also a Fleetwood pop-up, but this one bigger and I Glamped her out entirely, christening her MyZen for all the comforting moments she provided; I/she was even featured on PopUpPrincess.com!   I fell in love with discovering textiles, glampy accessories, and making all my own fabric coverings and curtains!
In 2016, I sold MyZen and bought a 24′ FunFinder 215wsk TT, naming her "Stella" (my husband's nickname for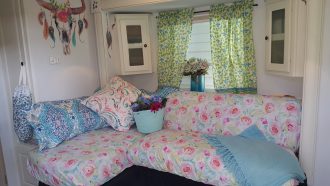 me).  Yes, it was intimidating a little bit, but I love her. I only couldn't see behind me. Who cares?! And now I had to rely on my mirrors solely. Okay!  So with both feet, I jumped behind the wheel and just figured it out with a little helpful guidance along the way.  Yes, bigger and two axles is easier!  The best advice I can give to any Sister starting out with a trailer for the first time… BREATHE and don't let some anxiety or a little intimidation hold you back!   When you run into a problem – stop, breathe, and try again! This is how I got comfortable backing her up my 250' driveway!  So the tire tracks looks like a snake's path at first; who cares?!
From Here to There… to Where?
I have been so very fortunate to live in WA and ID states, and still miss them both.  I really more consider myself a Western girl, even though I was born/raised here in Maine.  I've lived on a 120-head horse ranch, raising, training and showing absolutely stunning Arabian horses, (I was even an Equine Midwife and breeder!).  Lots of different experiences. I've owned three motorcycles and still love to feel the wind in my face and hair.  I'm a tomboy and a yet girlie girl… I'm a Libra!
Where do I go from here? I'm looking forward to retirement in another 6 yrs so I can become a Gypsy!   My plan for Winter 17-18?.. taking Stella to the Southwest for 2 months of snow-birding for the first time (with my hubs, Murphy our Border Collie, and Tinsel my loving feline appendage) and look forward to hooking up with my SW Sisters!  Who knows where life will take us, but I know I'll always have my SOTF Sisters with me.
peace n luv ~
Janie, SOTF #8333