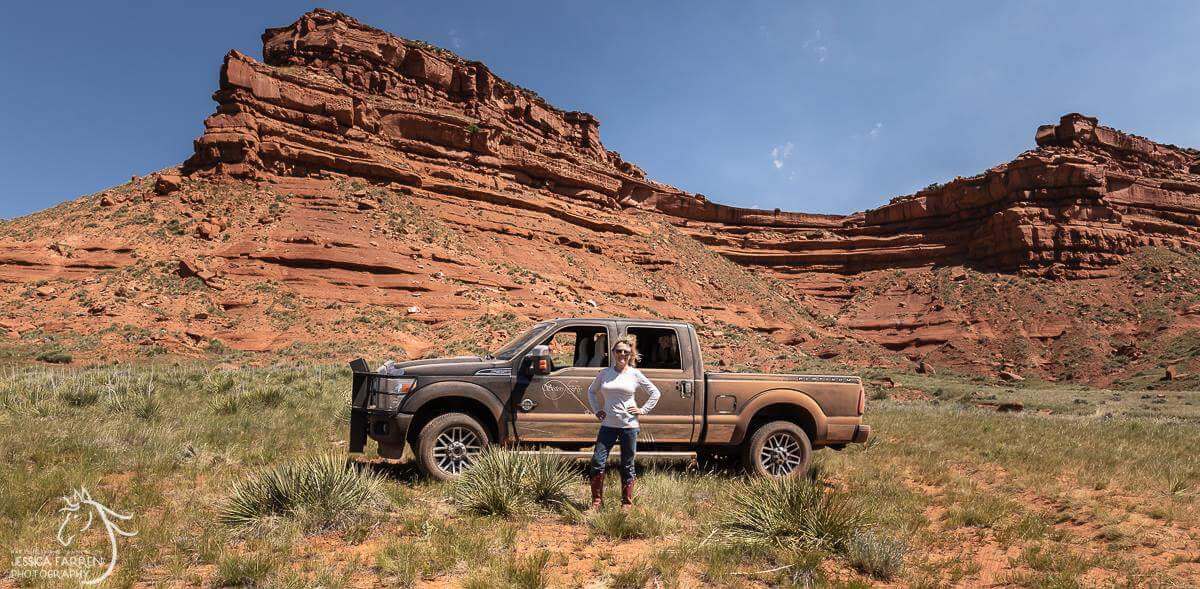 A SOTF Cowgirl College Wrap-Up
Here is SOTF #1 Maurrie Sussman's recap of this year's Cowgirl College held recently near Kaycee, WY, on the Willow Creek Ranch:
Giddy Up and sing to the cows!
What a memory our Sister Cowgirls experienced on our latest "GO" get um adventure.  A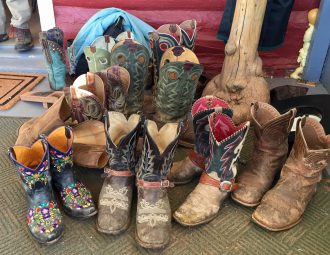 fabulous group of women pulled together and attacked this event like they knew what they were doing.  Never once did anyone get left behind, nor was a snitty remark made and never any hurt feelings. It was just plain ole western manners. Be nice is a SOTF rule and nice we ALL were.
Round Up of Women
I was not as attentive as I should have been since this was the 13th year and I assumed some of the loyal followers, dedicated cowgirls from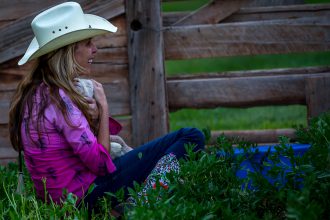 years past would attend. Wrong!  A gathering of newbies led by an assertive problem solver, Linda Webb appeared.  She bugged and haunted me for answers and we pulled it off. We did have one return person- do you remember the photographs from two years ago, of a beautiful girl with long hair, cuddling a bum lamb? That is Melisse, and this year she was the social director.
Ranch Duties & Work
Barry our boss, Ord our chief Wrangler and Olin our main "go-to" were in heaven with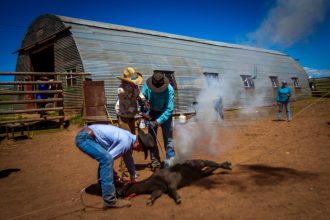 beautiful women and eager learners. Two of our regular Wranglers from Kentucky could not attend but Clint, in his southern way, took those girls on like he was made for it.  Taught us how to "mug" (which is their word for wrestling calves down), to put tents up and take them down, to brand, and for some, to hold those cattle down for shots, branding and banding. That is all under "bull dogging."
What a stunning place
The camping overnight was inspiring- the moon, the stars, the fire, the singing… and two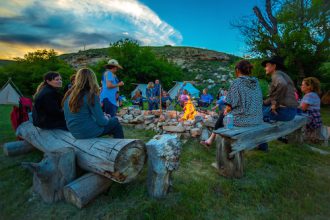 stepping! This was the first year for dance lessons! That went along with sharing moonshine and whiskey, telling stories and tons of laughter.  Also Ord took the girls to a secret location to find old Indian seed beads in the ant piles and the girls found about 4 or 5 of them.
We also had wonderful photographers going to Adam Jahiel's amazing class.
They took spectacular photos of us, Willow Creek Ranch, the branding, the family, the world as we experienced it. A lovely lovely time captured forever. Jessica, our newest Sister member, took a fabulous shot of Black Beauty (my truck) covered in red dirt with the Hole in the Wall behind us. Simply breathtaking!
Laugh a lot
So I guess this year was summed up as: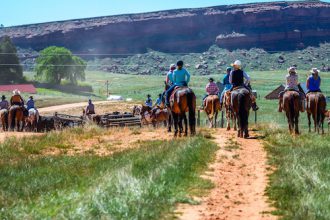 Eat, ride, eat, laugh, ride, eat, drink…drink…laugh, ride, pass a cigar, two step, laugh, laugh, laugh, drink, rope a dummy, eat, sleep and do it again the next day.
Thank you to Kristen, Barry, Lilly and Caroline, Susie our cook, and Olin our go-to person, dishwasher and bbq cook.
Sisters on the fly has more fun than anyone, especially on this bucket list trip.
Next year, same place, about the same time. Look for this event in 2019 coming soon to our website.
Love from Maurrie