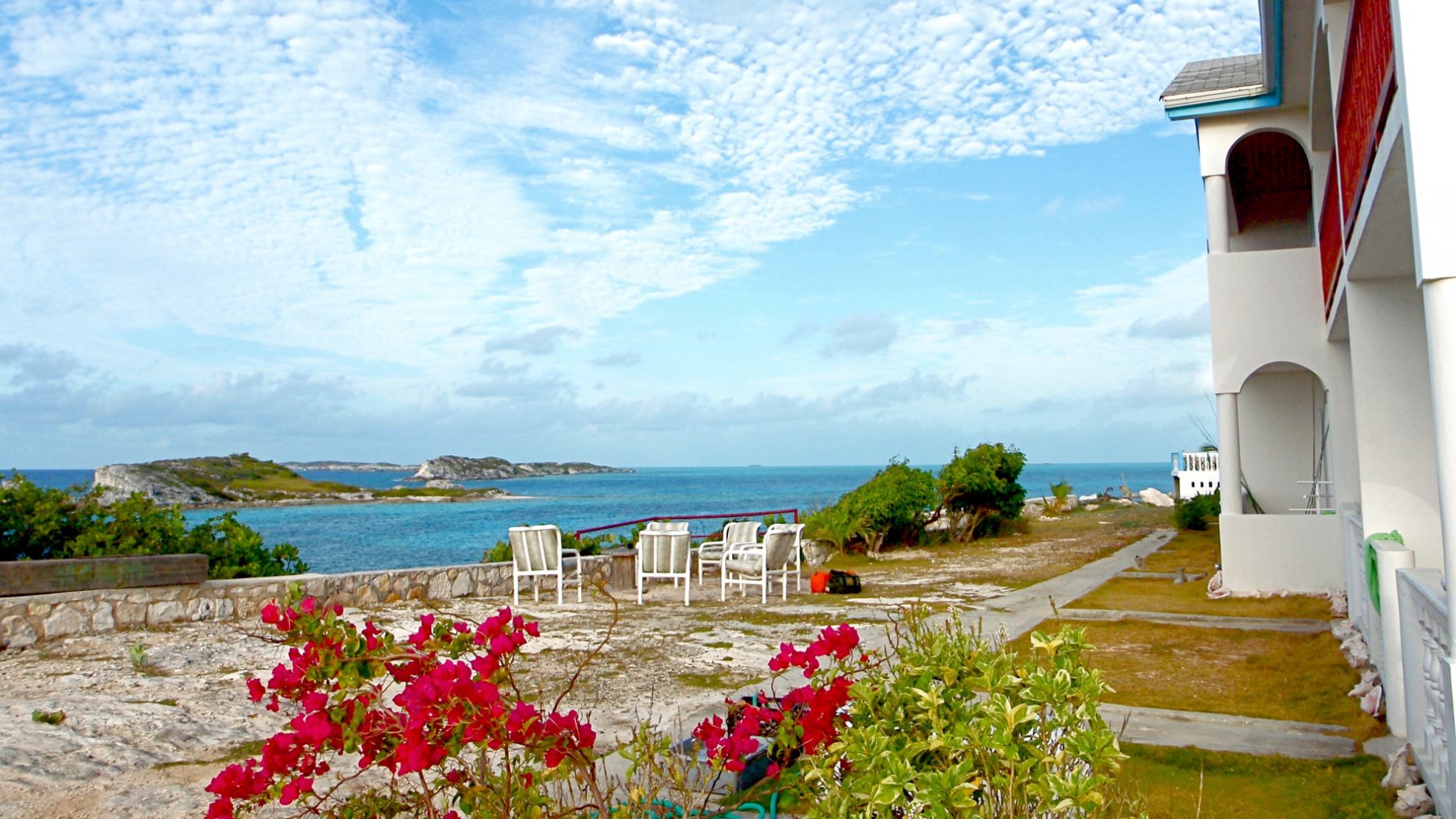 Tropical Turqs & Caicos Fly FIshing Adventure Endorsed & Loved by Sisters on the Fly
Come join us as we partner with Beyond the Blue the week of March 12-17, 2018. This fly fishing trip is open to all "Sisters on the Try (aka non-members)," spouses & partners. Come one, come all on this bucket-list trip of a lifetime.
Have you dreamed of fishing for beautiful bonefish surrounded by white sandy beaches and stunning blue waters? If the answer is YES, then we've got the trip for you! Join us for a SOTF "GO" Sister trip of a lifetime as we hit the waters in Turks & Caicos!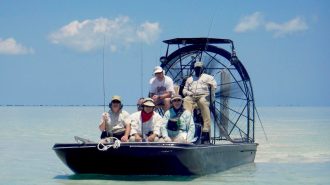 SOTF will be lead by Beyond the Blue on this 4 Day/ 5 Night adventure.
Beyond the Blue delivers an unmatched fishing experience as clients glide across the clear skinny water in a 24′ airboat, putting you on absolutely gorgeous, hard bottomed flats teeming with bonefish!  Once the boat stops, you'll either wade or paddle board as you stalk after the coveted gray ghosts of the Caicos Bank.  On any given day, you might run into many small schools holding bonefish 7lbs and over or schools of several hundred bonefish ranging from 3-6 lbs.  You might even get to stalk after a double-digit swimming solo or in small groups of two or three.  Whatever the wind and tide bring, you will spend the day wading or paddle-boarding with miles of saltwater wilderness surrounding you and not another boat in sight!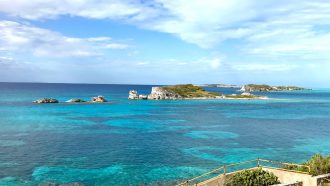 Here's a typical day with Beyond the Blue:
Load in the airboat around 8am and be at the edge of the flat system in as little as 5-10 minutes. Your guide, either Ganger or Bibo, will start scanning the flats for bonefish as the airboat soars across the water.  Once they start seeing fish, they'll stop the boat for you to begin wading or paddle-boarding the area.  As you stalk the flat after bonefish, your guide can help you spot fish and give tips for casting, strip setting your hook, reeling in and then releasing your fish or you can try your own skill without the guide over your shoulder.  If you wade far from the boat while stalking fish, the guide may periodically walk back and bring the airboat up so it is always within a short walk for his anglers.  You'll enjoy a picnic lunch on the boat whenever you get hungry and then return to the lodge around 4pm.   The novelty of wading and/or paddle boarding is that everyone fishes all day without having to take turns on the deck of a traditional poling skiff.  We fish groups of up to 6 anglers (call Bibo for exceptions) so you'll always have space in the boat and miles of uncrowded flats to wade the vast Caicos Bank.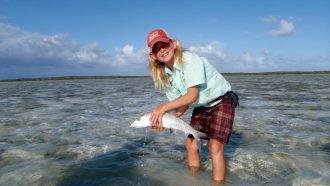 RATES:
4 Day/5 Night- $3625/double occupancy or $4125/single occupancy
Rate includes all ground transportation on XSC (South Caicos), meals (except dinner in local/resort restaurant on 5th NIGHT), lodging and fishing logistics (including TCI fishing license). Not included is transportation to/from XSC, alcoholic beverages, travel/medical insurance (we recommend Global Rescue, if interested).
BOOK BY FEB. 28 BOOK HERE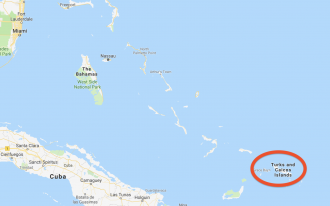 This is all-inclusive, so Beyond the Blue will handle all ground transportation in South Caicos, meals (except 1 dinner out), lodging and fishing logistics once Sisters and/or spouses land in South Caicos. So the trip would look like this:
• MARCH 12: Fly into Providenciales, Turks & Caicos (PLS) in time to connect to South Caicos (XSC) on 20-min InterCaribbean flight (book PLS to XSC flight at www.intercaribbean.com); Beyond the Blue will transfer from XSC airport to lodge for (7pm) dinner and orientation. Cost of flights is not included in the prices reflected above.
• MARCH 13: (7am) Breakfast; (8-4pm) casting technique demo, if needed; airboat wading bonefishing with picnic lunch; (7pm) dinner
• MARCH 14: (7am) Breakfast; (8-4pm) paddleboard fishing demo; airboat wading/paddleboard* bonefishing with picnic lunch (8-4pm); (7pm) dinner
• MARCH 15: (7am) Breakfast; (8-4pm) airboat wading/paddleboard* bonefishing with picnic lunch w/ optional beach combing/snorkeling; (7pm) dinner
• MARCH 16: (7am) Breakfast; (8-4pm) airboat wading/paddleboard* bonefishing with picnic lunch; (7pm) dinner at local/resort restaurant (cost not included)
• MARCH 17: (7am) Breakfast; (8am) transfer to XSC airport for 9:10am(?) flight to PLS; make connecting PLS flight back to USA
*Paddleboard bonefishing is weather dependent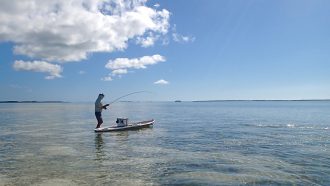 To view accommodations, click here: https://beyondtheblue.com/about/
For additional questions about the accommodations, logistics, and activities, please contact Beyond the Blue directly here:
Beyond the Blue contact:
Note rate for double occupancy is per person. When booking double occupancy with a partner, friend, or spouse, choose "2" as quantity for that option.
A double occupancy space is $3,625.00
A single occupancy space is $4,125.00
Book through the Sisters on the Fly Shop HERE.