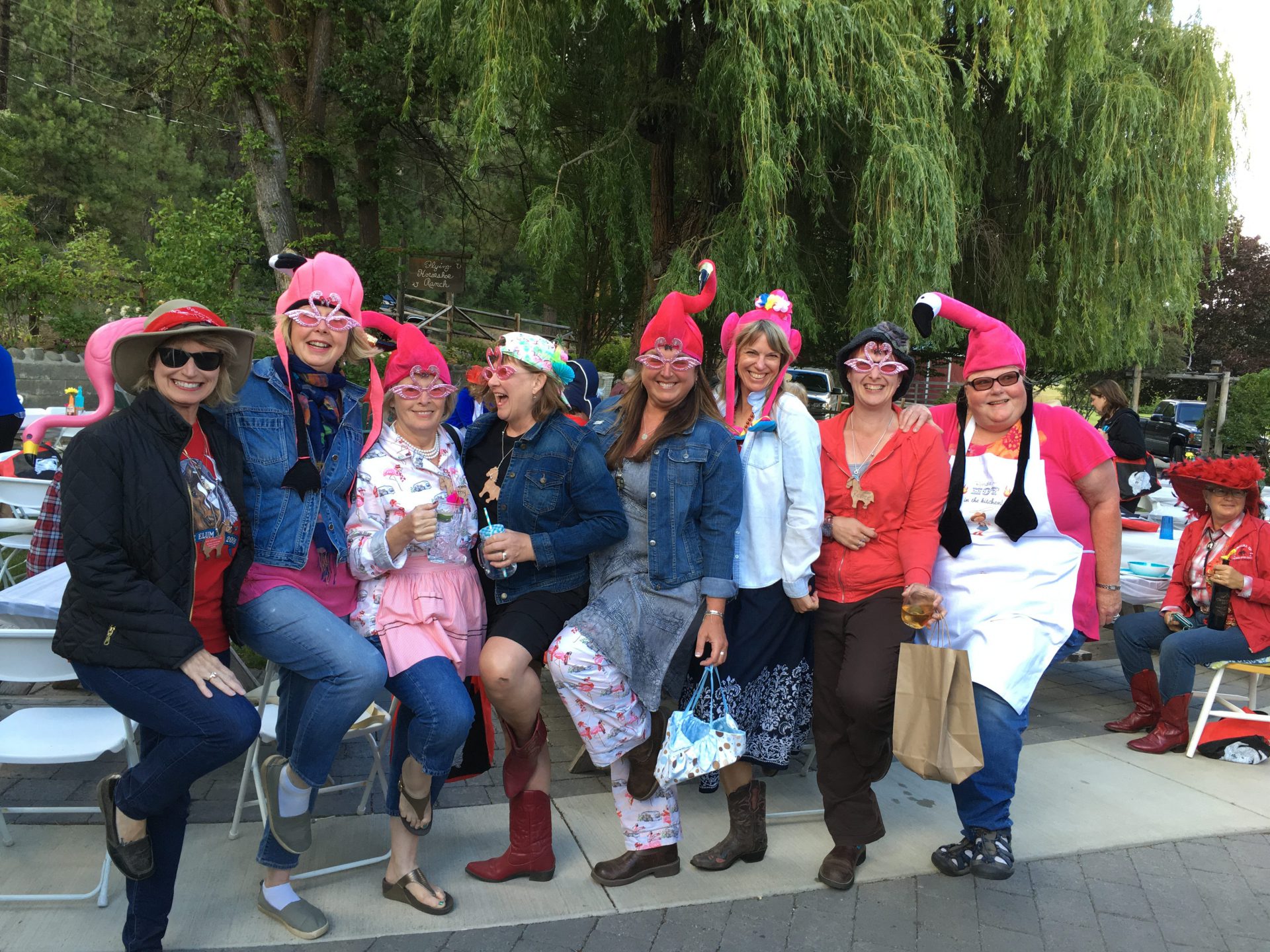 Getting BOLDer: Friendship & Aging
Ginny, SOTF #3537, shares with us all here-
"When women get together as a group, it is immensely powerful." Annie Lennox
I often remind the young women in my life how important their women friends are. I tell them I understand they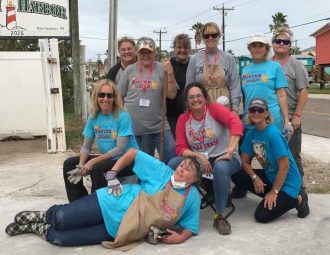 are working, raising a family, keeping a house. But, trust me, I tell them…you are going to need your peeps. I did the same thing. I put a husband through medical school while raising my older daughter and working full time. I had girlfriends, but when we moved away and started a practice, I had to start over. This time I had acreage to tend to. A much larger house. A growing medical practice that kept my husband busy and kept me entertaining. I had a teenager in cheerleading and choir and drama. And then we had another baby. My friendships were selective.
When that marriage ended, I had to start over yet again. New jobs, new friends, navigating a new life. I remarried and we relocated several times for his work. After a while, starting over became more challenging and I ended up becoming somewhat isolated. My husband was my only source of socialization and he was working sixty hours a week. Then…he died suddenly.
In Need Indeed
When I was at the hospital, I called my ex-husband to ask medical questions. At one point he said, "You need to call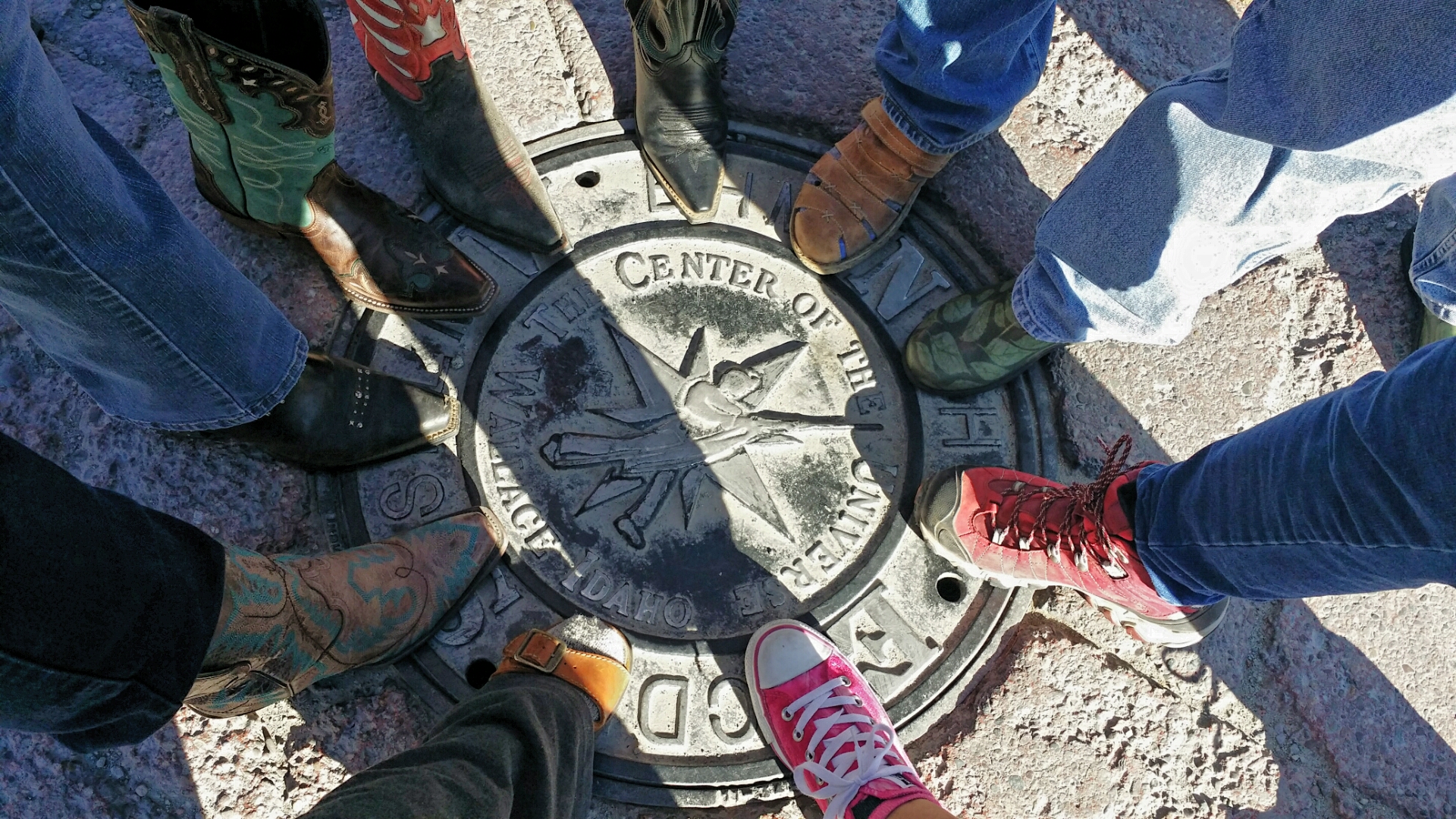 someone to come be with you. You shouldn't be alone right now." My mind drew a blank. I told him, "I don't have any friends. I don't know who to call." It wasn't true, of course. I had plenty of friends. I just hadn't kept in touch with them for so long, I felt awkward calling. I ended up calling one of my long time friends and she dropped what she was doing to run to my side. I was never so grateful as I was when she walked in that room.
Women's Friendship Month
September is Women's Friendship Month. It's a wonderful time to celebrate the Sisterhood we find here with Sisters on the Fly. Many of us come to this organization looking for friends because we've lost ours along the way. We might be a little older, and a little wiser, and we recognize the importance of having good friends we can count on in the tough times and celebrate with in the good times. I am struck by the generous, friendly nature of the many Sisters I have met in the five years I have been involved with SOTF. I have heard wonderful stories of selflessness and sacrifice given to other women…complete strangers really, save for a number behind their name. When a Sister was in an accident, others drove overnight and sat with her until her husband could get there. Sisters come help when a camper breaks down and keep their fellow Sister company till it's fixed. Sisters have gathered to help a town in Texas clean up after a hurricane. I am comforted by that. I know someone will have my back in one way or another should the need arise. And I'll have hers. I don't know of very many organizations that give you that sense of "family".
Healthy Aging Month
September is also Healthy Aging Month. As we age, we are often faced with medical crises that could have been
largely prevented with a healthy lifestyle and regular maintenance healthcare. When I became a widow at 59, it was six years too early for Medicare. Insurance was expensive with a large deductible. I put off a lot of routine medical care and now that I am 65, I'm paying the price for that. I've had doctors appointments every week since the first of June and that really ate into my camping time!
Keep On Trucking, Baby
I've heard it said, "When you stop, you drop." Moderate exercise, a healthy diet, adequate sleep, and maintaining personal interests and friendships go a long way toward keeping healthy and happy as we age. Something as simple as setting a timer periodically throughout the day to remind yourself to drink water can improve your health, ward off illness, and keep your brain functioning better because our sense of thirst diminishes as we age. Sometimes we have to be the instigator and reach out to others instead of waiting for them to reach out to us. In other words, it takes a little work, a little effort, a little attention to get and maintain healthy relationships as well as healthy bodies and minds.
Create Community
When I spoke at the International Conference on Positive Aging in Washington, DC, I met some extraordinary women who are pioneering innovation for healthy aging. One idea that particularly struck my fancy was communal living. I have long been a proponent of the Tiny House Movement, hence my love for all things camping. There are places where clusters of these tiny homes are being built around a central building that contains a kitchen,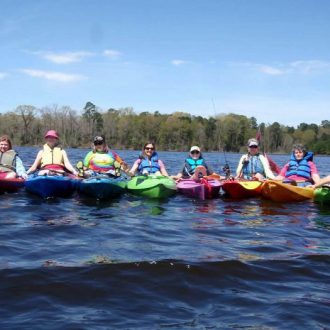 restroom, guest room, library, a dining/conference room, and a large, comfortable living room. A communal garden with sitting areas and manicured pathways connect the little houses to one another for easy visiting. This allows women to age in place, have their own space, and be a contributing member of the community at the same time. I have had wonderful conversations with other Sisters about this subject and we only half-jokingly refer to the "Sisters on the Fly Retirement Community". Wouldn't that be fun?
Women's Friendship and Healthy Aging go hand in hand. Sisters on the Fly is a great place to find the friends you need and the activities you like to keep you healthy and joyful as you age. Think outside the box. Come up with ideas to keep us involved with camping and outdoor adventures well into our "golden years". I don't know about you, but I want to slide into my grave sideways with a hearty "Yee-haw…what a ride!!!"
Till then, get out there and have more fun than anyone, my dear Sisters!
With much love and gratitude,
Ginny
Post contributed by blogger, Positive Aging Expert & Motivational Speaker,
Ginny McKinney, SOTF #3537
Marshmallow Ranch Blog