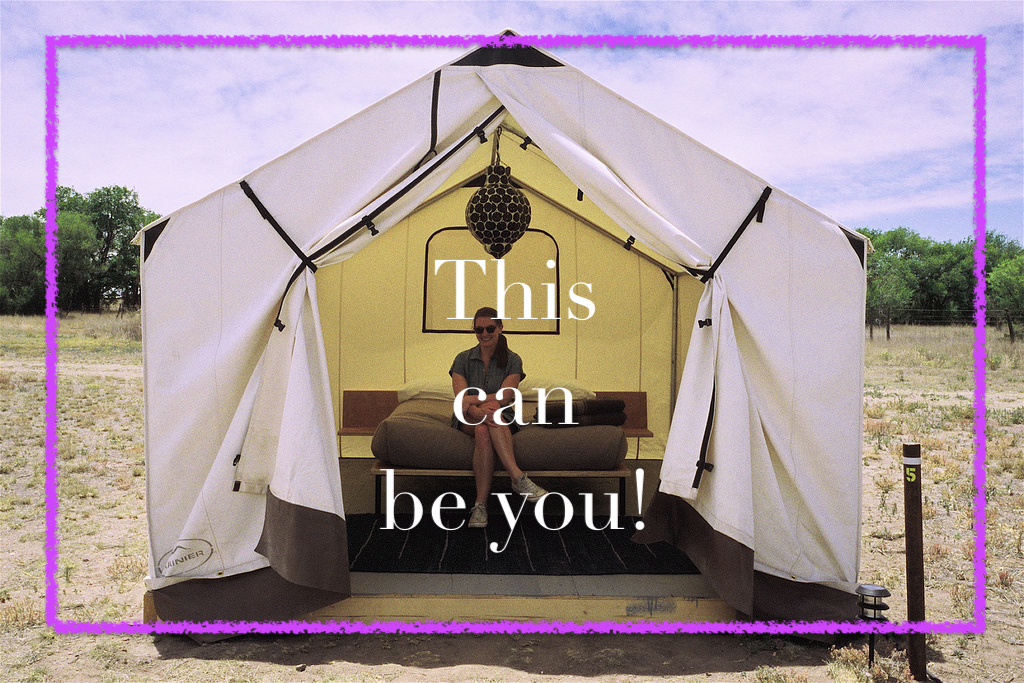 Gearing Up with Luxury Camping/Glamping Gear for 2018!
With hundreds of Sister on the Fly events planned for 2018 it's time to start planning HOW you're going to camp and meet up with all your Sisters!
You know you do not need a vintage trailer or fancy RV to spent an overnight camping as a SOTF member. Just checking & reinforcing that!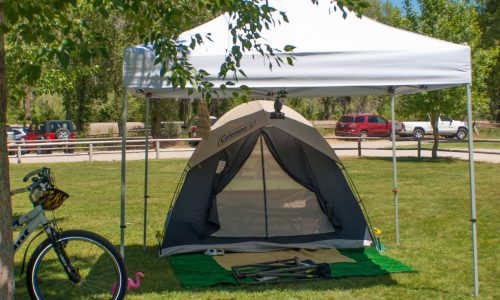 How about a cool bell tent?
Or a cabin tent?
Or a clear inflatable bubble tent?!
Add a screened-in porch to your tent set up area…
You have to get a good night sleep to wake up fresh for a day of Sisters on the Fly activities.
So how about an airbed cot ?
A super-soft  & roomy queen-sized sleeping bag?
Or an air mattress foam topper?
When nature calls here are a couple of great solutions…
This porta-potty keeps things green.
Or go with the privacy whole system.
And nothing feels better than an outdoor shower!
You can bring along a shower/changing room shelter.
A great travel towel.
And good-for-the-environment soap.
Cooking and sharing a meal together is a big part of Sister on the Fly getting together, so make sure you have what you need in that department.
Bring your own picnic table & sunbrella!
Nice enamel tableware goes a long way!
This outdoor camping oven will make you very popular!
Why not just bring the whole camp kitchen?!
Or just a camp stove works!
A cast iron cook set is a must—
along with cast iron cooking recipes.
And coolers are sure practical.
How about a pie iron???
Great camping accessories, lights and more… Find lots more great items to help you camp more comfortably and safely HERE.