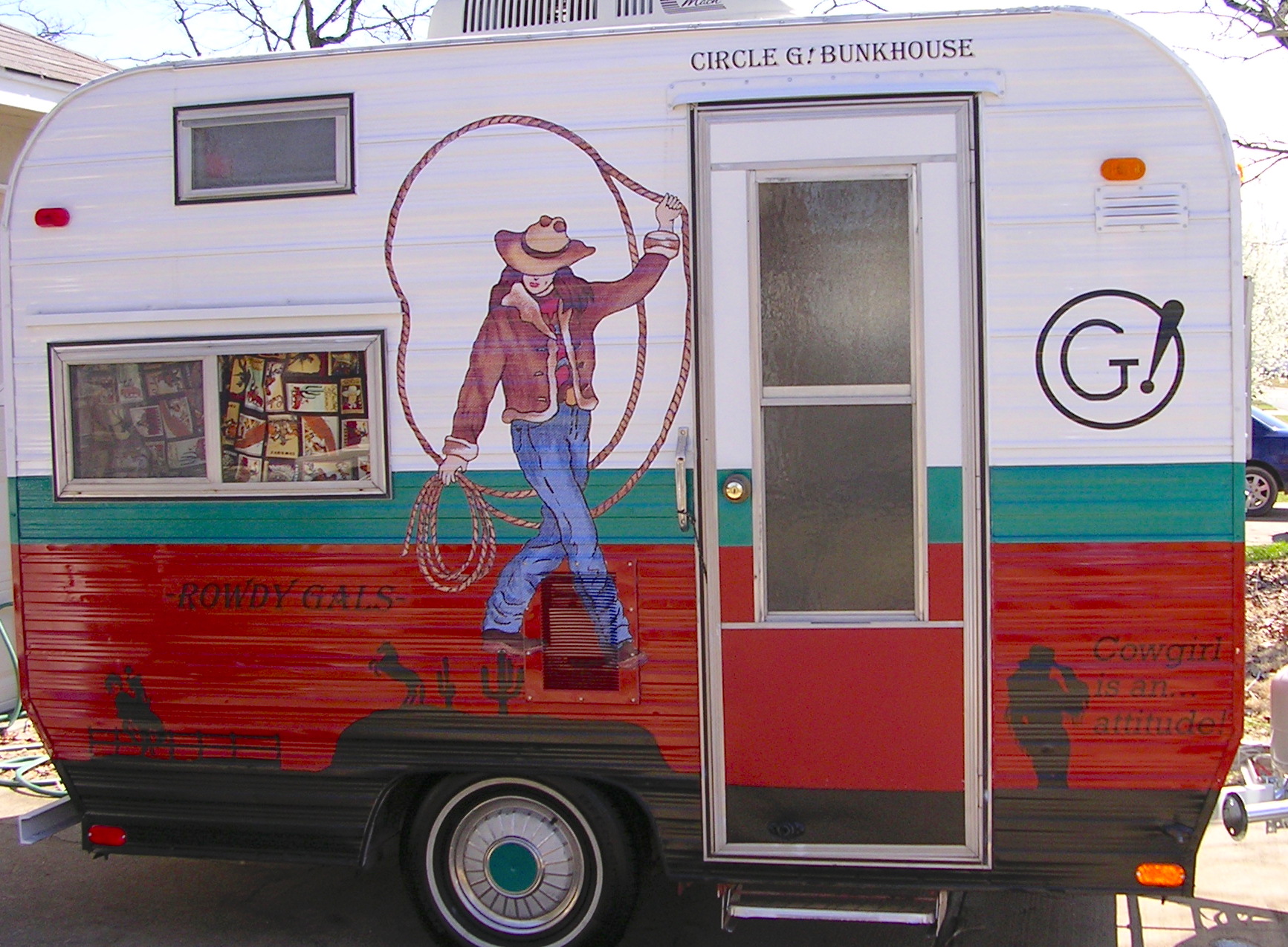 "Glenda has been with Sisters on the Fly member forever. She is one great and loyal Sister to us and to you all. We could celebrate her life forever and never quite pay her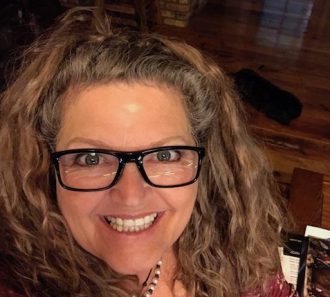 back for what she has added to our wonderful world of Sisters on the Fly. I see that beautiful head of red curls and remember her Good Witch crown and gown on an event in Kansas…. She promised we, together, would go to the Moon and back. I am counting on that." Maurrie Sussman, SOTF # 1
"G!", as most of us know her, is the type of person you consider yourself honored to know. Her ability to listen and make you feel loved and cared for is like no one I've ever met. With her spotlight landing in the month of February, the month of love… it's the perfect fit!
G! joined SOTF in 2003. She had just quit her job at the Arkansas Department of Human Services and sold her dream car to stay home and care for a new grandbaby when she met some Sisters that were camping in their vintage trailers. She was hooked! She had to have a trailer and she craved that kind of adventure! Her first trailer (The Circle G! Bunkhouse) and Sister event changed her life forever and helped mold her into the outgoing and confident woman we all know and love today.
In 2009 Sisters on the Fly created its Wrangler program that brought to SOTF the local touch it was missing and a key point of contact for members both new and old to reach out to. Along with Kris Brown, our National Wrangler, G! is the last of the original group. She first jumped in and Wrangled both Arkansas and Missouri and as those areas grew, she passed on her Missouri duties. Although she just stepped back as the Arkansas Wrangler, she's still our Facebook Wrangler and is a huge asset and help to our Events department. If you needed help publishing your event, G! was likely the gal who took care of you.
G! loves working with Sisters and being a member of SOTF. The excitement of new sisters and helping girls get out on adventures makes her happy. She never wants to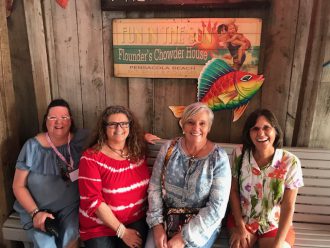 forget the feeling she had when she set out on her first adventure, pulling a trailer for the first time, from Arkansas to Arizona!
G! loves crafting and teaching others. She makes glass beads and has taught at the Arkansas Art School and Museum. She is a jewelry designer and makes one of a kind pieces using her glass beads and heirloom quality finds. She knits, does art journaling, is learning how to watercolor on tiny canvas, and loves making and sending handmade cards. She resides in Arkansas with her husband, Gary, and her home is often filled with the love and laughter of their grandchildren.
♥️♥️♥️♥️♥️♥️♥️♥️♥️♥️♥️♥️
"I met Glenda, "G" #62, at the first SOTF Giddy up 2007 in Arizona. The rest, as they say, is history. You want to talk about Sisters on the Fly, just mention Glenda "G" and most of us have heard of her or have been lucky enough to know her personally. She has the biggest heart and giving personality. She can hold your hand and make you feel loved, and also stand her ground when things are amiss. She is such a giving soul. Her family is her #1 priority and her husband is her greatest supporter. I am lucky to have Glenda as a friend and cohort in crime!!!! It makes each day a surprise!!!" – Kris Brown, #474
 "G! has always been a great supporter of SOTF and I am blessed to call her my friend. I love her to pieces!" – Becky, #2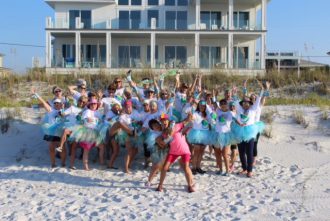 (This blog post article was contributed by Nicole C, Sister # 5578.)