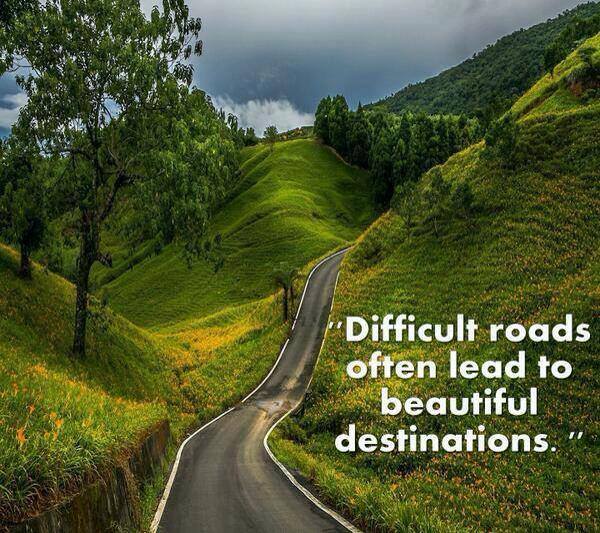 Getting Bolder: Facing Adversity
Ginny McKinney, SOTF #3537, contributed this post:
We are getting bolder! We are stepping out of our comfort zones with every bend in the road…with every parking job in a tight spot…with every trip over hill and dale. So, how do we stay bold in the hard times when we face adversities we never dreamed of? How do we maintain that momentum when life hands us a curve ball?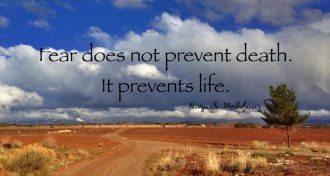 I started this journey with my feet in the fire right after I lost my husband. I didn't have years of camping under my belt when I set off on that three-month journey into the wilderness and backroads of Colorado, alone. What I learned, I literally learned by the seat of my pants with the help of some wonderful, patient Sisters along the way.
I think, perhaps, being blissfully unaware of some of the finer points of towing 7,000 pounds of metal and plywood through rush hour traffic on an interstate going 55mph between two semis protected me from getting the screaming meemies that time in Kansas. Or coming down Wolf Creek Pass. Or sleeping in a Walmart parking lot in the middle of nowhere. You have to remember, I was also dealing with "grief brain," so give me some grace. It wasn't too long till I got a real understanding of how everything worked and I became a pro. But oh…those first few trips were scary in hindsight.
Then a major change came into my life. I sold my house…and 95% of my "stuff" and moved across the country. I'm currently in the process of copying old posts from my blog over to my website so they aren't all on Facebook. In the process, I have been revisiting some of the times when my boldness was seriously threatened. The downsizing and selling process itself was agonizing. Contract after contract fell through. Half of my precious items, the "stuff" I seriously couldn't part with like my late husband's golf clubs, were stolen from the storage unit I had rented. I had to box up, clean, negotiate contracts, sell my large items, and give the rest to charity…alone. I know…some of you have always done that kind of stuff alone. But I hadn't and it was a serious challenge to my ability to cope, especially while grieving.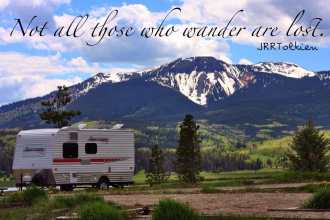 What saved me was my little camper…and my Sisters. I had parked my trailer out on the curb in front of my house. HOA? Ha! I'm a bold widow, make me move! I crawled into my little haven every night…exhausted and praying for another day of boldness so I could get through this. My Sisters called me out and we gathered around campfires and they fed my heart. And God fed my soul…keeping me going through that particular storm till I came out the other side.
Then…there was the drive across country. I traded in the little camper for a behemoth because I planned to live in it for a few years. Although the sales guy showed me how to hookup and unhook, he didn't make me actually do it myself. It was vastly different than the little camper. Much heavier. Consequently, as I drove across the country…300 miles at a time…I always booked a pull through site so I didn't have to back in or unhook. Somewhere in Indiana, the alarm on my storm watch app started screaming at me. Tornado! I looked at the radar and sure enough, there was an angry red band marching right at me at an alarming rate of speed. When I checked into the campground earlier, the clerk told me they were expecting severe storms and if I heard the tornado sirens, I needed to head for the cement bath house. I had looked at said bath house when I got to my site and thought it would be far safer to just unhook the camper and hit the road in my F-150 than it would be to cower in a cinderblock shower.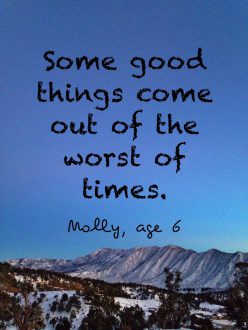 It started pouring the rain as soon as I pulled into my site. Try as I might, I couldn't get that camper unhooked. I was jumping up and down on the hitch. I was pounding it with a hammer. I was losing my religion and cussing like a sailor. Soon, I attracted the attention of some shady looking characters standing out by an old camper across the way. They had been watching me for some time and if I wasn't actually screaming "WOMAN ALONE", it was pretty darned obvious. I do not like to look like a damsel in distress, so I took one more might crack at that hitch and…BAM! It let loose like butter! The men were now within thirty feet of me. I stood up and said, "Got it! Thanks!" They seemed to be considering their next move when I stood up on the receiver and made sure they saw that three-pound hammer I was wielding. They may have been perfectly innocent, but if they weren't…I was prepared to go down swinging. And they knew it, too. They smiled toothless grins, yelled "Good job!" and turned away, not knowing my heart was in my throat and my knees were shaking.
When I was safely back in my camper, I looked at the radar again and if anything, the storm was bigger…and faster! I was frozen. Could I outrun a tornado in my pickup? Had I waited too long and now I'd have to make a mad dash across the campground and sit like one of the Three Little Pigs waiting for the Big Bad Wolf to huff and puff and blow my house down? I put out a frantic message on Facebook. (Grief Brain, remember?) Immediately, a friend of mine texted… "GO TO A HOTEL, NOW!!!" I hadn't even thought of that. I threw some things in a bag and ran out the door, locked my house on wheels, and took off leaving my $30,000 investment to the whims of Mother Nature.
I was never so happy in my life to find a hotel within just a few miles. They had a vacancy and I had no sooner closed the door to my room when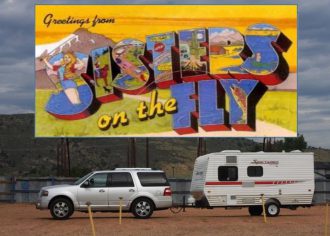 the mighty storm hit. It turned out to have downgraded from a true tornado, but I haven't been in many storms that fierce. I was ever so glad I wasn't sitting in TOW-Wanda under all those trees. I didn't sleep all night as the storm raged outside. I kept repeating to myself "Be bold in the face of danger!" Morning dawned cold and gray with a steady rain pouring down. I got back to my camper and found it sitting on an island in a lake of water several inches deep. I was exhausted and there was no way I was going to hook up and start hauling in that condition. I went back to the office, signed up for another night, checked the radar and saw the storm would be past in just a few hours with no more threat of tornado activity. I crawled in my cozy bed in my big comfy camper and slept for the next twenty hours!
As I reread those stories of 2014, I was reminded that sometimes being bold means you stand up tall with a three-pound hammer against two strange men. Sometimes it means you hold tight to some steering wheel as double and triple semis pass you on either side. And sometimes being bold means, you retreat to the trenches and sleep the sleep of the dead, only to rise the next day and do it all over again. Be bold…stay bold! And rest when you need it. You're a SISTER!
With much love…
Ginny
Post contributed by blogger, Positive Aging Expert & Motivational Speaker,
Ginny McKinney, SOTF #3537
Marshmallow Ranch Blog