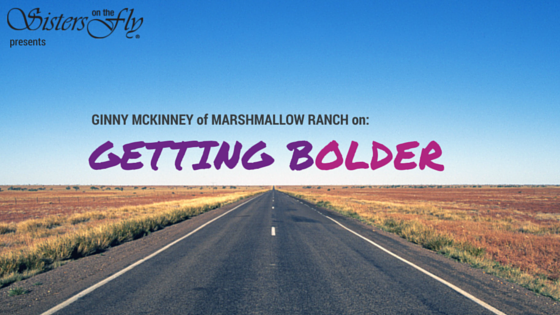 Something Joyful in Front of Me
"Aging ain't for sissies." – Bette Davis
You got that right, sister! We've all gone through the changes that come with the passages of life.  Some seem to sail through life effortlessly with their shiny selves accomplishing anything they put their minds to. Others seem to have difficulty at every turn, they never can catch a break. Then there's the majority of us. We plug along. We might get married. We might have babies. We might have careers, change careers, and eventually retire. Some may worry if they can ever retire. Our kids grow and leave. Our partners leave….either by choice or by chance.
We are sure a mixed bag, aren't we? I know, in my case, I walked in the front door of my first marriage, hung my identity on a hook by the door and put on the magical cloak of wifedom and motherhood. By the time my kids were grown and gone, I had had three marriages…the last and most perfect of which ended when my beloved dropped dead on the floor of a travel trailer as we prepared for retirement. By the time I took that cloak of self-identity off the hook to try it on for size, it was moth-eaten, ill-fitting, and totally outdated. I had to search for a new identity. I had to find out where I fit in the world. Enter….Sisters on the Fly.
I knew instinctively I needed to put something joyful in front of me in order to survive the death of my husband. Since we were looking for a trailer anyway, I decided to just go ahead and buy one. Never mind that I had camped a total of three times in my 60 trips around the sun. The idea of pulling a trailer really didn't intimidate me. I had driven a 17' U-Haul pulling a car hauler behind it, cross country, by myself.
I pulled into what I thought was a driveway that circled a hotel, only to find out I was stuck in a parking lot with no room to turn around. I sat there for several minutes and quickly surmised I had two choices. I could either buy real estate or back out of there. Since I couldn't afford to buy a hotel, backing out was my only option. The fact that I didn't take out any cars or pedestrians in the process was a real boost for me! I figured if I could do that, I could pull a little camper.
I bought a small sixteen-foot travel trailer and hit the road for three months. I was searching for healing, searching for my identity, searching for peace. I had a pretty good idea who I was as part of a dynamic duo. But I had no idea how to BE on my own. What did I want to do "when I grew up"? What did I like? What did I believe in?
My first encounter with the Sisters was at the Altona Grange in Longmont, CO. We were spending the weekend, holding tours of our trailers, and generally having a wonderful time. This was only two months after my husband had died. These wonderful women were so patient and loving and supportive. And, they loved me without making me feel like a victim. Somehow they normalized my loss because I wasn't the only one there walking this path. They embraced me as their own. They did what I was hoping for…they put joy in front of me and helped me start this grief journey in a healthy and positive way. They made me believe I could do anything. They taught me how to hook up and unhook my trailer, how to back into a tight spot, how to enjoy life again. I will be forever grateful and connected to those first Sisters who welcomed me into the fold.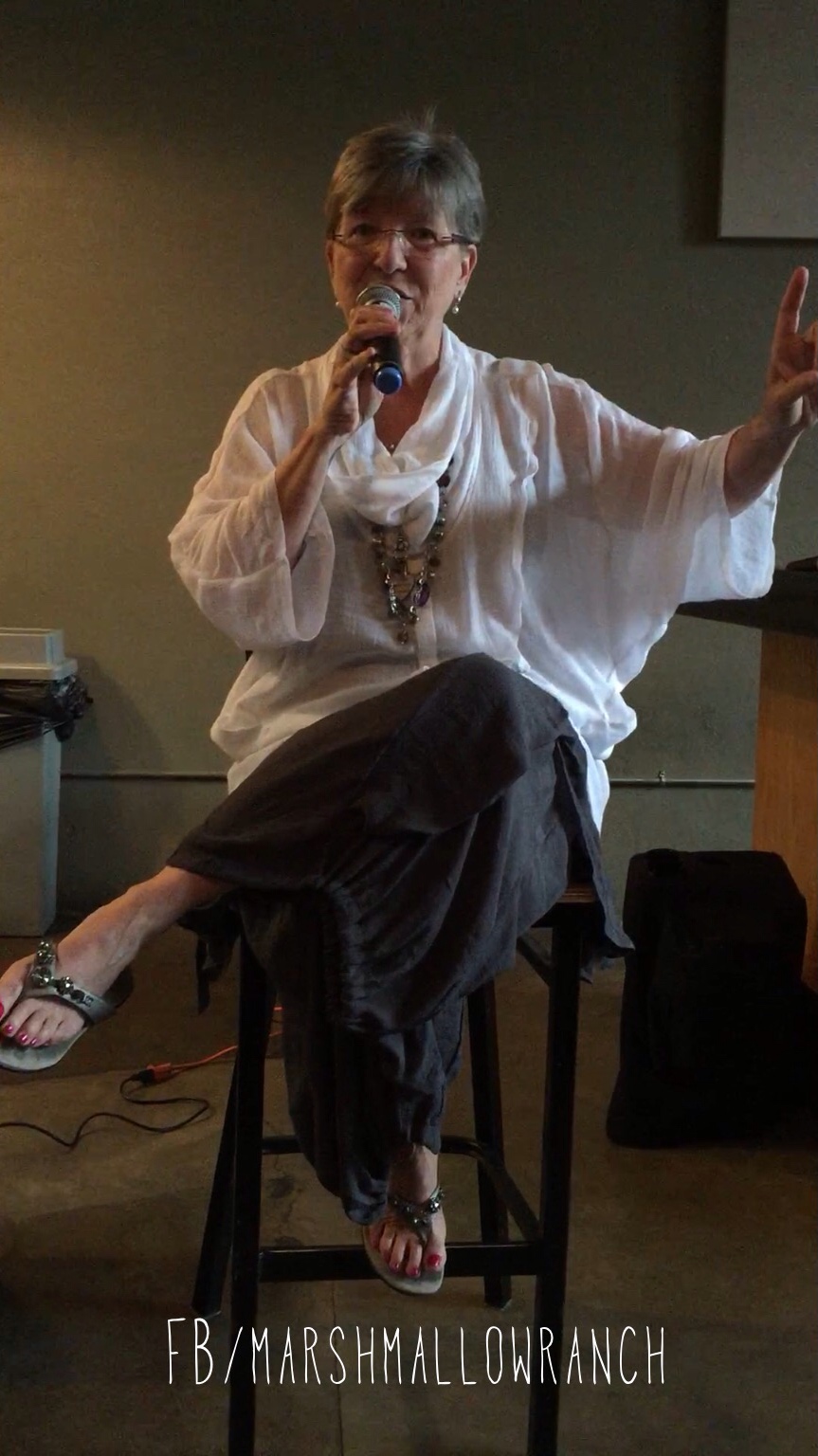 Ginny McKinney, Sister #3537
Follow Ginny, Author, Blogger, and Speaker at Marshmallow Ranch 
Stay tuned to this spot as we explore the transitions that we encounter in this march through life. I'll be featuring some amazing women as we discover the myriad ways we Sisters adjust to the changes thrust upon us. I hope you'll grab a cup of coffee and sit a spell by the fire with me.