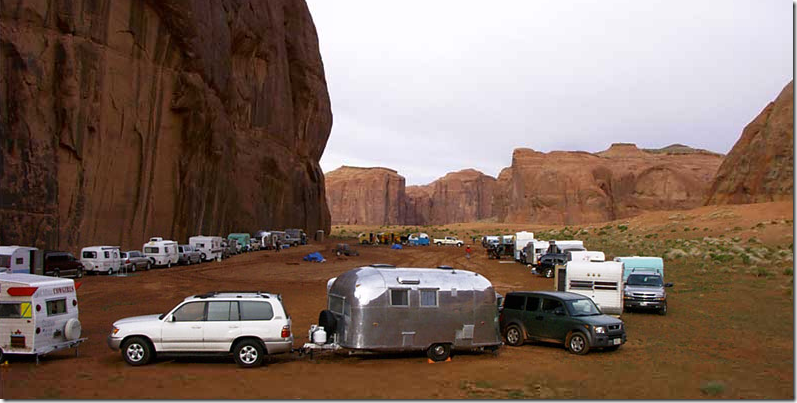 What is Sister Caravaning? (Hint: Road Trip!)

We're always hearing, "I just saw a group of Sisters on the Fly driving down on the highway!" Well, Sisters love to travel as a caravan. It's like a road trip you take with 50 of your friends. Why? For one, it's more fun to travel with other Sisters – and we're big on fun. We can chat by walkie-talkie along the way and stop if we see something good. It's also a great way to travel when you don't have your own trailer. Hop in with a friend, and enjoy the ride. (This is how memories are made!) 
It's also safer to travel in a group. If something goes wrong with a trailer or there's a change in the directions, there's always a Sister who can diagnose the problem, and has the right tools to fix it.
Sisters also enjoy making people happy with their travel stories and their trailers. In every little town and at every junction in between, "astonished passengers of passing cars smile and give us thumbs-up as we roll along. When we stop, people are captivated by our adventure and take pictures of us and our trailers – we're celebrities for a day," say Kathy Wolfe, Sister #10.
Bringing a little adventure to the world is what Sisters are all about.
Have you seen Sisters on the Road? Here's some shots of the group in action across America's highways.