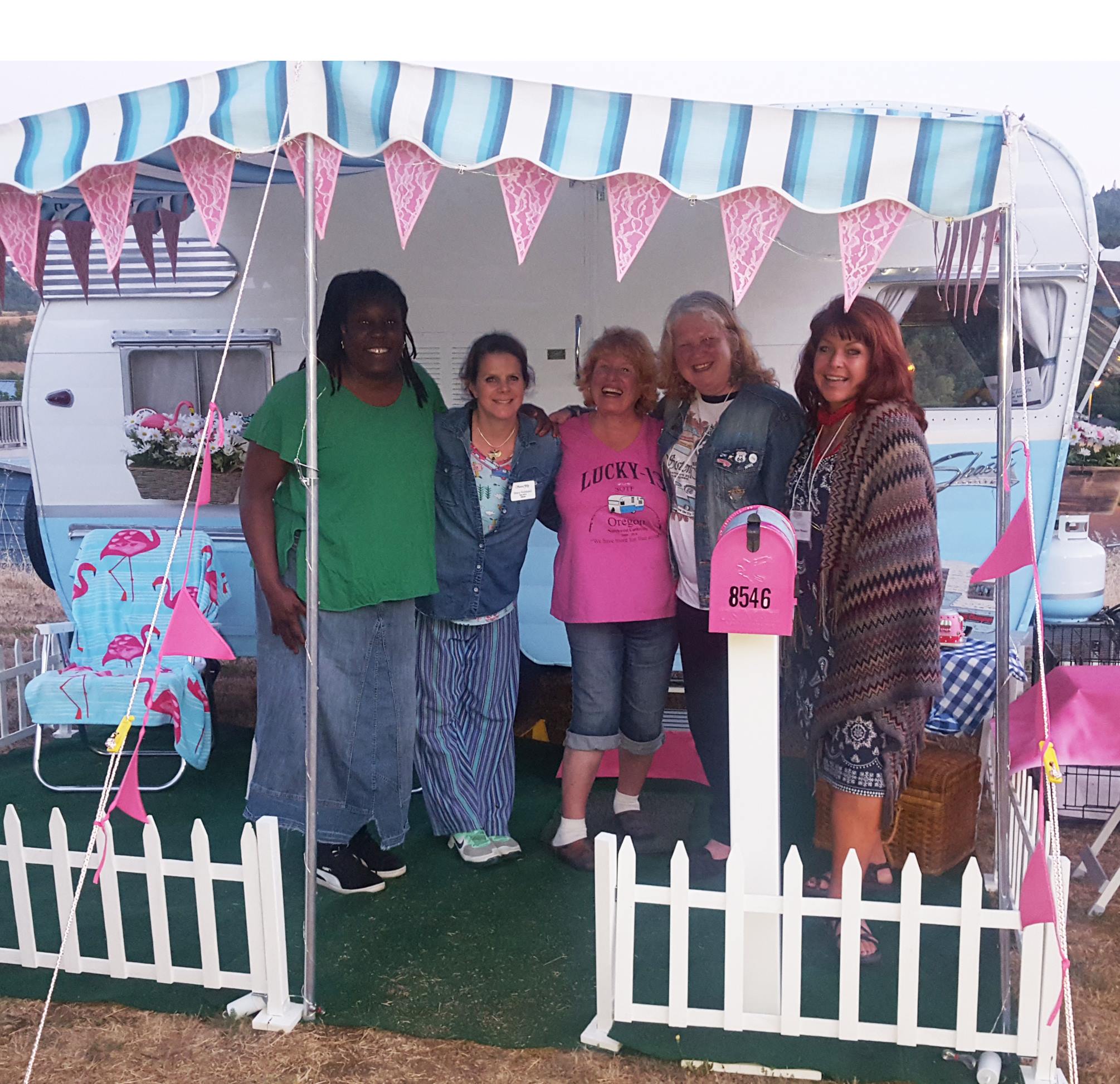 Jump In, Join & Let the SOTF Adventures Begin!
We're so glad you found Sisters on the fly! It's such an amazing organization.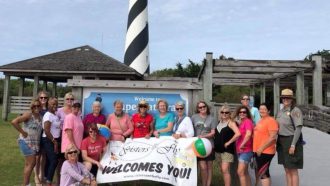 Our Community
Sisters on the fly is a versatile and inclusive group comprised of women of all ages (>21) and lifestyles who have joined together to spend some time away from our normal lives and loved ones to just relax, play, enjoy this amazing world we live in, and meet other like-minded women who want to broaden their horizons. Our favorite thing about SOTF is that it gives us the opportunity to be a part of a community no matter how mobile we are. That's a tough thing to find in this day and age.
Our Modus Operandi
Our one corporate rule is "No men, no kids, be nice & have fun!" So leave it all behind in your rearview mirror, join us and start new adventures of a lifetime. Joining the group is a fairly simple process. You just sign up & pay your initial annual Membership Fee of $70.00 on the main Web Site: www.sistersonthefly.com. There is a JOIN button that will lead you through the sign-up process. You also renew each year in the same way. Or, if you don't love it, you can always just not renew your membership after a year. The Sister Number that you were assigned when you joined? That you get to keep forever, no matter if you are a "lifer" or not.
Our Network to Connect
Once you're a member you will have access to the entire membership roster, all posted scheduled events worldwide, and our private social media pages. This makes it easy to learn about, book and participate in events wherever,  if space is available. It's wonderful to attend events all over and meet Sisters in other regions, whether they are neighboring ones or across the country.
Our Privacy is Protected
Safety is important to SOTF and to our members so we don't make access to Sisters contact information available until you are a member. Once you become a member that information is available for you to reach out and join others on adventures or to eventually create, host & invite members to your own event via our event booking pages.
Our Member-Hosted Events
SOTF events are typically scheduled for the state or region that members live in and are limited only by a member's own imagination.  Have a look on our website at our SOTF Activities Calendar that we post for a general overview of what's going in the world of SOTF and where we are and when throughout the year. It is very generic, though, and specific event locations have been withheld for privacy purposes.
Our Members are Creative Sleepers!
You don't need to have a trailer at all to participate, let alone have a vintage trailer. Those retro relics have become a convenient and creative outlet for many of our members and are great for having a safe, warm place to rest before the next day's fun. Many of our members have full size RVs,  assorted tents, teepees, create a bed in their SUV or stay in local cabins & hotels – and have creative fun setting up their own "nesting" spot at an event! The most important thing here is that you come and stay to enjoy the Sisterhood & community.
Our Fishy Beginnings
Co-founders and real life sisters, Maurrie Sussman and Rebecca Clarke, who are life-long campers and avid fly fishers created Sisters on the fly by inviting friends to join them on their adventures. Who knew how it would grow and touch the lives of so many others? Over time the organization has become so much more than fly fishing, which isn't a requirement for membership. It has evolved to become a meetup for coffee or lunch, a weekend at the beach, a wine tasting event or a month long caravan trip across the country. We love to try new things, so our events are incredibly varied.
Our "Free-Range" Membership
We don't have chapters. We don't have fence lines or borders! Sisters on the fly is a national organization with members in every state and some foreign countries. Check out this BLOG to give you an idea of the number of members in your area. Once you join, there are key member coordinators identified in your regional area who keep you and your local members in touch, in tune and in the know about all things Sister on the fly.
As a "traveling club" our members set up campouts or special events and everyone is welcome to attend (first come first served). So, once you join you'll want to watch the EVENTS portal on the website to make sure you don't miss seeing an event opportunity. AND be thinking about organizing and hosting your own event to invite members to.
Our Events are YOU Sharing Your Passions with Your Sisters
We've had over 11,000 Sisters join us worldwide since 1999. Some states have huge numbers of Sisters such as Texas & California, and we are growing all the time. You only need a couple of other members to make for a lovely event. You may meet for coffee or lunch and other locally planned events, or you may want to travel far and wide, like many of our members do, and hit the road to enjoy new adventures with new and old Sister friends.
DO this For yourself!
Here are direct links to join us in the fun!
– auto renewing membership
– non-recurring membership
Questions? Please send them our way at membership@sistersonthefly.com
We look forward to assigning you your Sister Number soon!
Cheers!