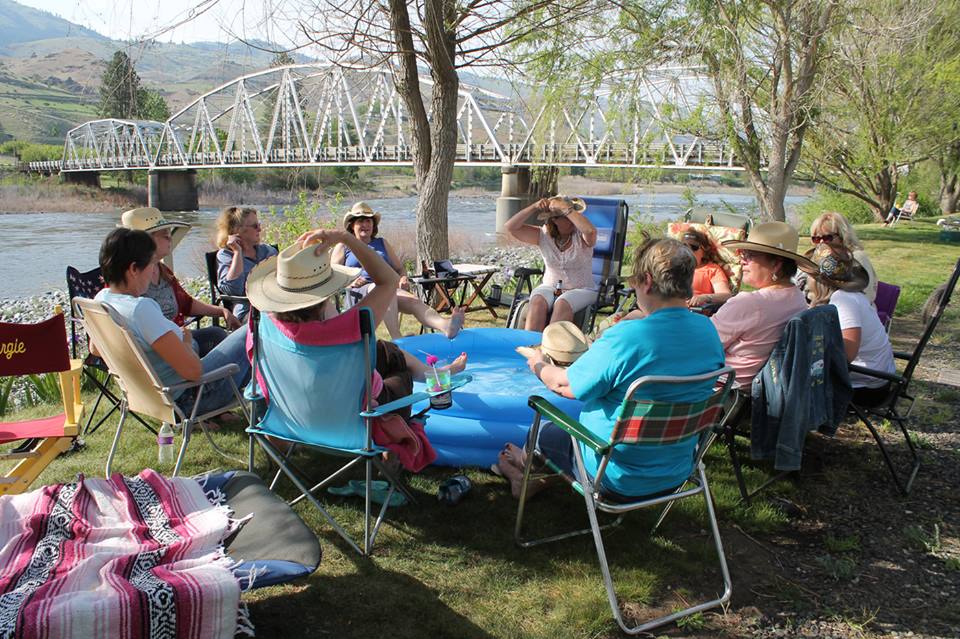 Before Joining SOTF You want more Info, Right?
You found us!
I'm so glad you found Sisters on the Fly. It's such a fun organization.
Sisters on the Fly is a really unique group. It's comprised of women of all ages, lifestyles and marital status who have joined together to spend some time away from our normal lives and loved ones to just relax, play, enjoy this amazing world we live in, and meet other like-minded women who want to broaden their horizons. My favorite thing about SOTF is that it gives us the opportunity to be a part of a community no matter how mobile we are. That's a tough thing to find in this day and age.
Joining the group is a fairly simple process. You just sign up & pay your initial annual Membership Fee of $70.00 on the main Web Site: www.sistersonthefly.com. There is a JOIN button that will lead you through the sign-up process. You can choose to auto-renew each year or play it by ear (and not pick the auto renew option).
Private Sisterhood & Info Database
Once you have signed up you will have full access to the entire membership roster and all the events on the calendar, worldwide. So, if you are traveling or are a snowbird you can attend any events that have space available in any area you are visiting or living.
I'm sure you will be glad to hear that until you are a member you will not have access to the Sisters contact info for member safety sake. Once a member, you can reach out to the Sisters in your area to get together for coffee or lunch, so you can immediately start to get to know them.
Events Near You
The Sisters on the Fly events are generally scheduled for the state or region that gals live and their personal interests. And since the members put on the events we are only limited by our own imaginations. Once you've been to an event you can start thinking about the events you would like to Hostess. Have a look on our website at our SOTF Activities Daily Calendar that we post for a general overview of what's going in the world of SOTF and where we are and when throughout the year. (Not every single event is there as there are new events being born daily.)
No trailer? No fishing? No problem!
You don't need to have a trailer at all to participate, let alone have a vintage trailer. They are just a great tool so you have a safe warm place to nest while resting before the next day's fun. Many of our members have new trailers or stay in cabins, hotels, tents, teepees, or create a bed in their SUV. The most important thing is to come & enjoy the Sisterhood. Trailers are convenient & they are such a fun creative outlet which explains why we love them.
Maurrie Sussman & Becky Clark, the real-life sisters that started Sisters on the Fly, are avid campers and fly fishers. Thus, our name & the basic intent of the group. However, it has become so much more than that, and fly fishing isn't required, because we can enjoy any event the members think up and put on. We love to try new things, so our events are incredibly varied.
State & Regional Hubs
We don't have chapters. This is a national organization and we have members in every state. As a "traveling" club the members set up campouts or special events and everyone, Nationwide, is welcome to attend (first come first served). So, once you join you want to watch the events tab on the website to make sure you don't miss an event.
It's always best to just take the step & join the Sisterhood! It's a year to year subscription and you can "try" it for a year for $70. If you don't love it, you do not have to renew when your membership is up (calendar year).
We have over 10,000 Sisters Worldwide and some states have huge numbers of Sisters such as Texas & California, but all 50 states and Canada are growing all the time. You only need a couple of other gals to make for a lovely camping trip. You will however need to be willing to travel as this is not a sedentary group. We love to travel & meet with other Sisters with the same interests.