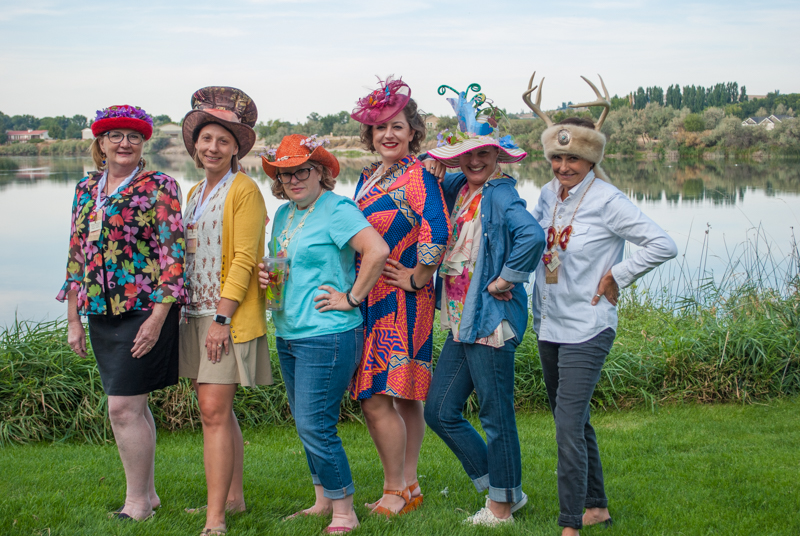 Sister Spotlight: A "S.W.A.T." (aka Tent Trash) and proud of it!
I know many of you could write a great book about your SOTF adventures and experiences. Not yet? I have full confidence you will if you keep an open mind, an open heart and an eye on the open road ahead with these ladies!
My Story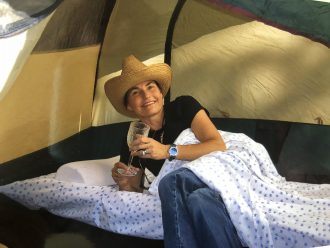 My story starts in the summer of 1999 when fellow fly fishing guide Ferne (now Sister #28) & I guided some close girlfriends of real-life sisters Becky and Maurrie who came with them to Idaho to fly fish. This dozen or so women were the very original Sisters on the fly members with assigned numbers.
In retrospect, it was the classic SOTF trip for Sisters on the fly— fishing pristine glacier lakes and catching beautiful fish, leading quirky llamas rented to haul our gear up mountain trails, eating and dining gourmet food alfresco, enjoying McCall at night, sleeping in trailers in an alpine meadow. These women arrived, they fished, they laughed, they camped, they had so much fun!
I had to wait to join those crazy ladies several months later when Sisters on the fly finally lifted its rule that you had to have a trailer first before joining. (The reasoning was that that was WHY you need the trailer- to display that SOTF number!) Ferne DID go out right after that fly fishing adventure and get a vintage trailer; hence her super-low Sister number.
Women Supporting Women

Fast forward 7 years. In 2007, I became actively involved in the Casting for Recovery program in Idaho as one of its volunteer staff members. After a couple years of being involved, I realized that Sisters on the fly really needed to get behind this wonderful breast cancer recovery program since each organization had similar missions- empowering women, getting them out in nature, learning new skills, addressing personal challenges with a network of supportive and knowledgeable women. Sisters on the fly did happily embrace CfR on a philanthropic level and we have been major donors on a national level for several years now, thanks to members all over the country fundraising for THEIR local Casting for Recovery retreat programs. And many Sisters are staff volunteers now for their local CfR programs. Beautiful!
Nearing retirement
I love Sisters on the fly and have many dear friends who would do anything for me and I'd do the same for them. I am proud to be Sister #127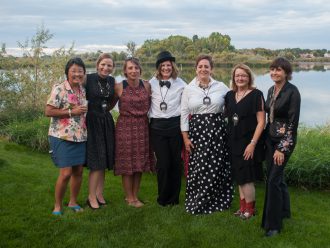 (circa 2000) and as I near retirement, I plan to be more active in regional SOTF activities and the Idaho Casting for Recovery fundraising effort on behalf of SOTF.
The funny thing with me is after 18 years of being a SOTF member, I still don't own a trailer! I'm just good old "Tent Trash" or a "SWAT," a Sister With A Tent.  My local Idaho Wrangler, Geri, is always looking, trying along her travels to find me one but it just hasn't happened yet.
I hope to see you all at an event soon. And who knows, I might even roll in with a trailer!
Cheers!
Ceci Bennett
SOTF # 127