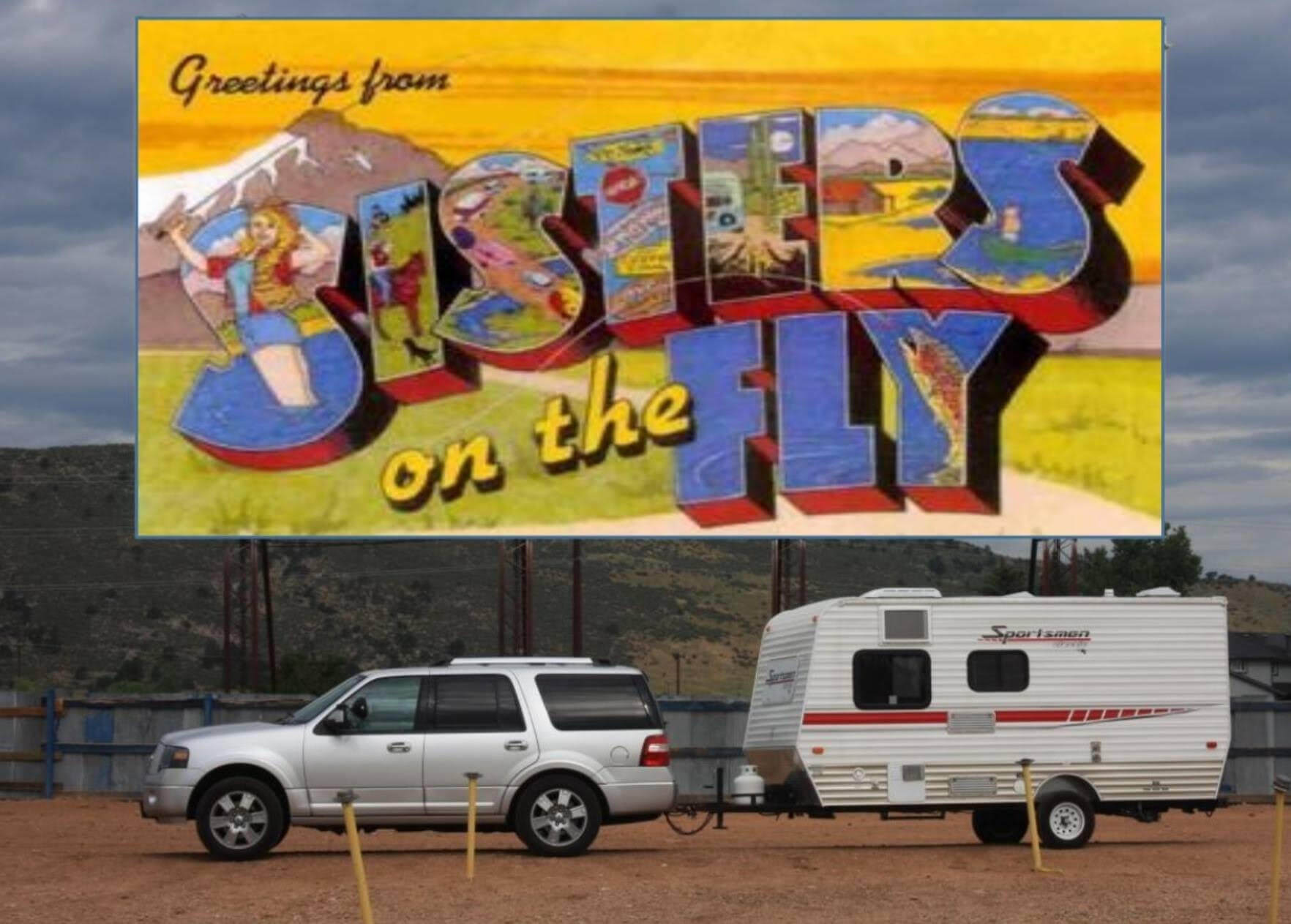 Getting BOLDER & Letting It Shine!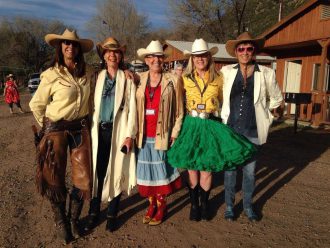 Go Camping, naturally!
June is National Camping Month and can you think of anything more wonderful to do than getting yourself out in nature during the perfect month of the year?
School is out so the kids and grandkids can enjoy learning new skills and follow in your camping footsteps. They may not seem terribly enthusiastic, but you're planting a seed…and that's a good thing. As with most of these "National Holidays", National Camping Month was the marketing brainchild of The North Face, makers of excellent camping gear. That's not to say observing this "holiday" is without merit.
Amazing Outdoor Events R Us!
Sisters on the fly members love joining up with other Sisters and finding something wonderful to do and the summer months are prime camping season. Just take one look at the June calendar on the Sisters on the Fly event page for members and you'll find some pretty amazing opportunities for gathering around that campfire and enjoying yourself. (Be logged into the SOTF member portal and view all events HERE.)
How about the Annual "Sister Swarm" Event held in conjunction with the Country Living Fair in Rhinebeck, NY? There are many things to do in the area besides the Fair, but if you've never been to one, you really should try to attend. Seriously, it's like walking into the pages of Country Living Magazine.
Or, you could go to the Synchronized Fireflies SOTF event in the Great Smoky Mountains. This is certainly on MY bucket list. There are only a handful of places where these synchronous fireflies can be seen. Normally, you can find fireflies (more commonly referred to as lightning bugs) all over the mid-Atlantic states from late May through June. They seem to twinkle…one here, another there…giving fields and woods a sparkling look just after sunset. Synchronous fireflies, as their name implies, light up "en masse"…all on, all off. It is a sight to see!
We are A-OK with OK! and in a KOA
Oklahoma is where you'll find Sisters gathering for the Trailer Trash III at Natural Falls State Park in West Siloam Springs. This event offers campers the opportunity to spend some time out on the water at the Kayak Park. You can bring your vintage wares to sell or barter, too. Who can pass up a good tag sale when you're looking for that perfect tchotchke for your vintage camper? Can you say "Plaid" or "Pyrex"?
One of the BIG bucket list trips you might be yearning for is held at Willow Creek Ranch in Kaycee, Wyoming. The 3rd Annual Cowgirl College Rendezvous is being held in June. This is a "GO Sister" Trip where you can learn cowgirling skills on a working ranch. And, work you will do! Riding, roping, wrangling…whatever needs to be done, you'll be pitching in and doing it. They work hard and play hard and I hear it's not to be missed. One word of caution, however. This event is for horse riders that are intermediate or above and limited to ten Sisters plus Maurrie and Becky, so it is something you need to plan for well in advance.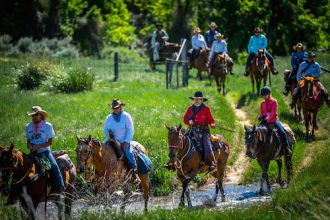 The annual Buckeye Bash Event is being held at the KOA in Dayton, Ohio at the end of the month. As is the Northwest Gathering, celebrating their Lucky #13 this year! So, as you can see there's plenty to do. The larger events are already full by this time of the year, but careful planning for next year could see you starting a new tradition. In the meantime, there are still plenty of events open in the month of June and beyond.
If you aren't finding what you would like to do, or if there aren't any events scheduled near you, plan your own! It doesn't have to be elaborate. You can do a fee free gathering at a local campground or camp in your own backyard if you have the room. The possibilities are endless!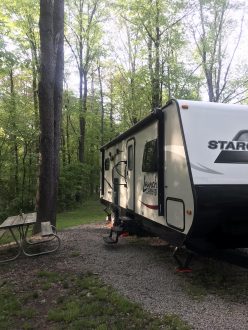 There were three in the bed & the little one said… ROLL OVER
I didn't camp as a child. My first camping experience was when I was seventeen. I went with my first boyfriend and his family. We slept in a musty-smelling canvas hunting tent with side walls in North Bend State Park in West Virginia. His dad had an elaborate, homemade camp kitchen cabinet that intrigued me. His mom slept on the cot between my boyfriend and me to keep things…appropriate. It was my first taste of the good life in the great outdoors.
It was many years before I had the opportunity to camp again, but at that point, if my daughter couldn't plug in her blow dryer, she wasn't interested. I took my second child a couple of times when she was younger, but she never really liked it either.
I didn't really get into camping on a regular basis until I became a widow five years ago. Now, it's my happy place. You all know the feeling…when you can't camp, you sleep in your camper in the driveway. I actually lived in my camper pretty much full time for about three years after I lost my husband and that was the very best thing I could have done for myself.
Shine On, Summer Sunshine
Summer Solstice occurs at 6:07am on Thursday, June 21st this summer in the Northern Hemisphere. This is the day… the perfect day for camping. The most hours of daylight gives you ample opportunity to cram in as many activities as you can… or float in an inner tube down a lazy river… or lie in a hammock under a shade tree with a good book sipping sweet tea. Whatever floats your boat, get out there this month and have a blast. Save up all that sunshine and all those memories so you can sit inside in January and look at the pictures. Make new friends. Meet up with old ones. And… Have more fun than anyone!
With much love,
Ginny
Post contributed by blogger, Positive Aging Expert & Motivational Speaker,
Ginny McKinney, SOTF #3537
Marshmallow Ranch Blog