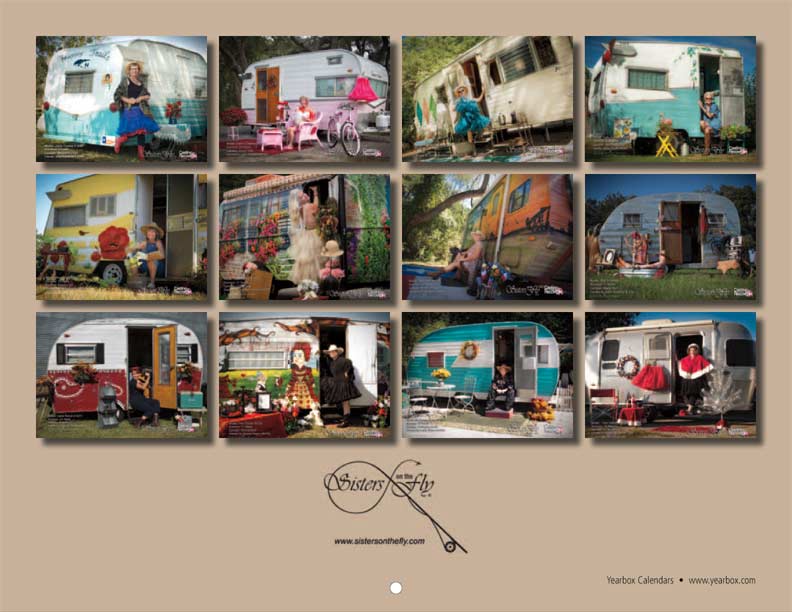 An Homage to the Breast Cancer Survivors of Sisters on the Fly
We are so pleased to announce the release of the Sisters on the Fly 2017 calendar!
While this calendar has everything you need to plan your year, including inspiring images of adorable vintage campers to get you excited for each new month, there is something very special about it.
The 2017 Sisters on the Fly calendar is an homage to the breast cancer survivors of our group. That's right, the calendar proudly features members of Sisters on the Fly who have survived breast cancer, joyfully modeling in front of their or other Sister's vintage trailers.
Each calendar page features a theme that is fitting for the month or the season, with the Sister and her trailer both dressed to the hilt in full celebration mode.
In addition to being an incredibly inspiring item for your year, proceeds from the sale of these calendars go to Casting for Recovery, the national nonprofit that supports breast cancer recovery.The women are dressed to the hilt and so are the trailers in the theme of the month or season.
Please support Sisters on the Fly's efforts on behalf of Casting for Recover, by ordering yours today!