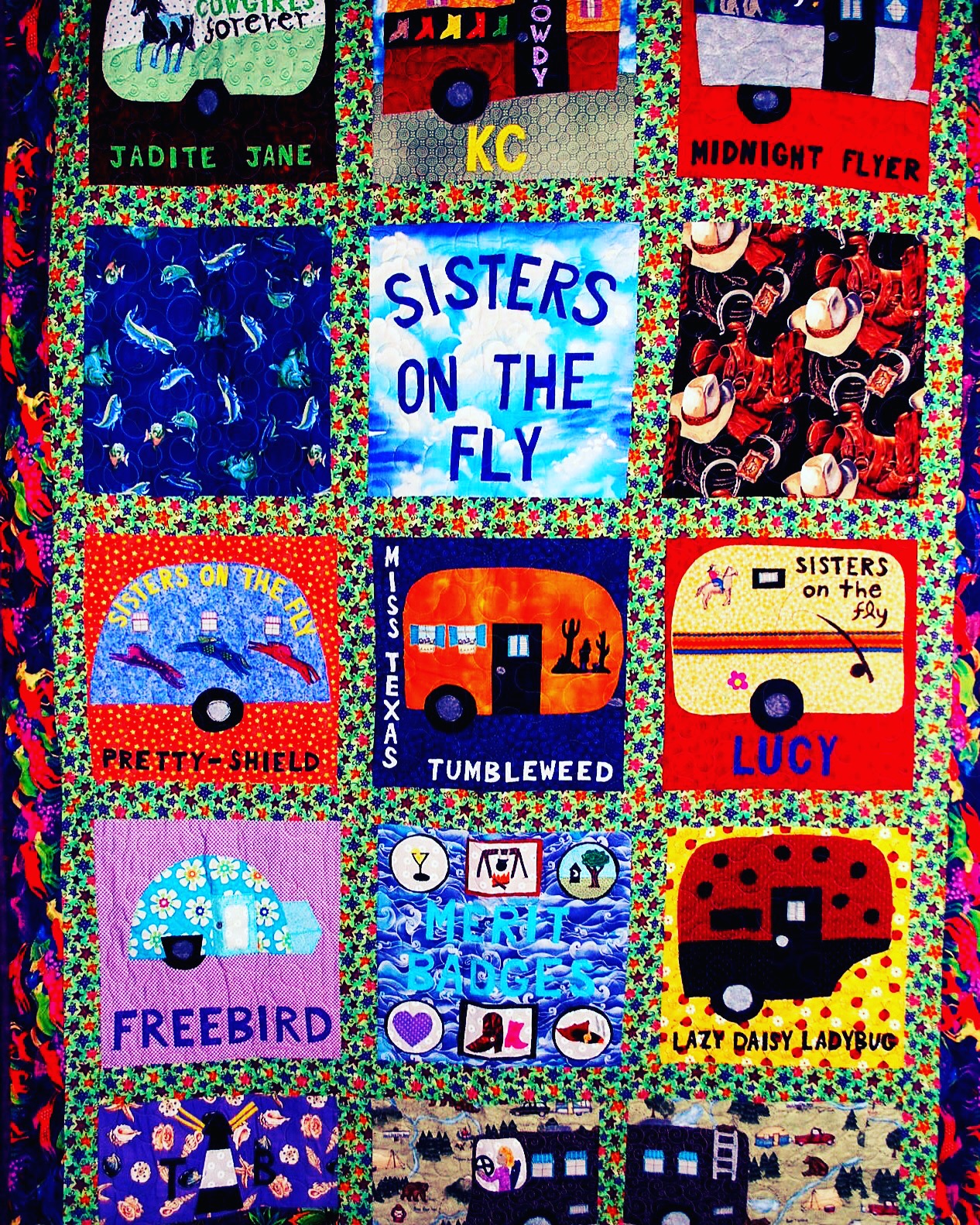 Quilting from the heart, for the soul
Blog post submitted by Maurrie Sussman, Sister # 1 & Co-Founder of Sisters on the fly.
***
Once upon a time, I too had a dream.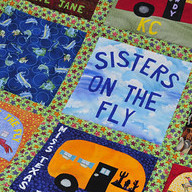 On a quiet day in Montana, I was busy making quilts for two of my neighbors who had cancer. Both were friends and I love my friends with my heart and soul. I took them each one and walked away.
A few months later, Lucille approached me with an idea. Could I pass this quilt on? She went on to explain how much attention the quilt had received while she was undergoing chemo treatments. The life of the "Traveling Quilt" was born. The year was 2007.
Since that time, SOTF has sent out hundreds of quilts to our Sisters, to Sisters' friends, to Sisters' grandchildren, to Sisters' husbands, and to their friends by request. We ask that they be returned in order to pass on the group love and hugs and blessings for the next person in need. Many of our quilts are never returned, therefore I have to make new ones. Not enough yet!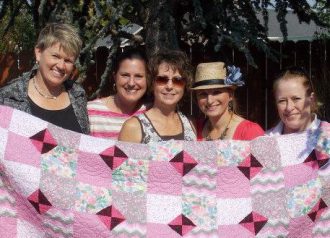 So I asked Sisters on the fly to help out. To help me find used ones from other sources. To help make them and  send fabric and parts to me. For 11 years now Sisters on the fly members have been doing this. The life of the "Traveling Quilt on the fly" was created!
In the past 11 years, I have received the most wonderful thank you cards, cards from families who return the quilts because their beloved loved one went over the rainbow bridge to a better place. I have even made quilts for the passing of animals. All in all it has been a most emotional and wonderful adventure.
Each quilt has a personal patch hand-embroidered with a name, then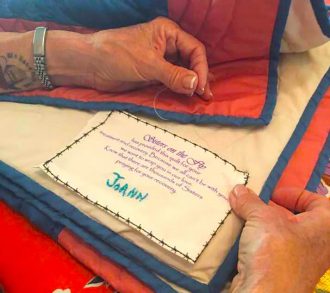 hand stitched to the quilt. It is stitched on the back. If you ever received & returned a Quilt on the fly, then your patch is included with other patches on that lovely, blessed quilt that has comforted, kept warm, held, cuddled and sopped up endless tears. It has added puppy kisses, kitties, grandchildren's plucking and friend's hands. All of that love and prayers are held in one quilt.
We will continue this program for as long as we receive requests for comfort offered in the form of a quilt. But unfortunately, I don't have the financial resources to create new quilts that can be kept by those who receive them. If Sotf members would like to participate in this program and create their own quilts that can be kept by a recipient they identify, we encourage them to do that, too.
Love to all,
Maurrie