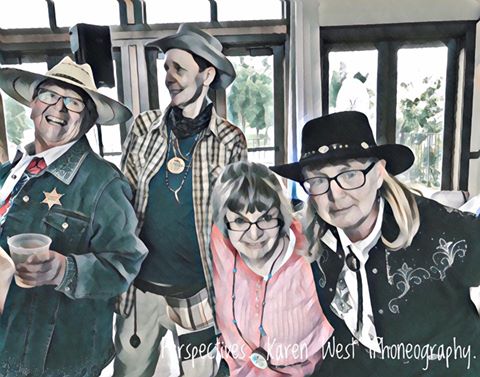 Sisters on the Fly take on the Lewis and Clark Trail!
Sisters on the Fly, the largest outdoor women's group in the U.S., will embark on a journey of exploration with another summer road trip, taking on the Lewis and Clark Trail from May 22 – June 21. The scale of the trip has been abridged to accommodate the size of the group, with the journey beginning in St. Louis and ending in Astoria, Ore. The 32 night, 2,000+ mile trip will take the Sisters through the heartland of America and the stunning mountains across the northwestern states, following the Missouri River north through the Dakotas and west through Montana, Idaho, Washington and Oregon.
The idea first started two years ago with the Sister's desire to celebrate American history while crossing an item off of the bucket list. The result was having 300 Sisters completed the historic and iconic Route 66 journey. The journey was a celebration not just of Sisters on the Fly, but of the American landscape itself.
With the same inspiration in mind, The Lewis and Clark Trail summer road trip will allow the Sisters to explore this integral part of the country's expansion from sea to sea
"When Sisters on the Fly began in 1998, we were getting together to camp and fish. It is so amazing that today, almost 20 years later, the community is still together and forming events on such a grand scale," said Maurrie Sussman, founder of Sisters on the Fly. "It's a testament not just to their sense of adventure, but to the way they come together to make something fabulous happen!"
To join the adventure become a Sister on the Fly and sign up to camp with an official stop! You can also check out the events on the Sisters on the Fly Facebook page and follow along for photos and videos!
Stop 1:
ST. LOUIS, MO
May 22-25
Stop 2:
BOONEVILLE, MO
May 25-27
Stop 3:
MOVILLE, IA
May 27-29
Stop 4:
FT. PIERRE, SD
May 29-31
Stop 5:
Bismark, ND
May 31-June 2
Stop 6:
MILES CITY, MT
June 2-4
Stop 7:
FT. BENTON, MT
June 4-6
Stop 8:
GREAT FALLS, MT
June 6-9
Stop 9:
SALMON, IDAHO
June 9-12
Stop 10:
LOLO, MT
June 12-13
Stop 11:
LEWISTON, ID
June 13-15
Stop 12:
HOOD RIVER, OR
June 15-18
Stop 13:
ASTORIA, OR
June 18-21