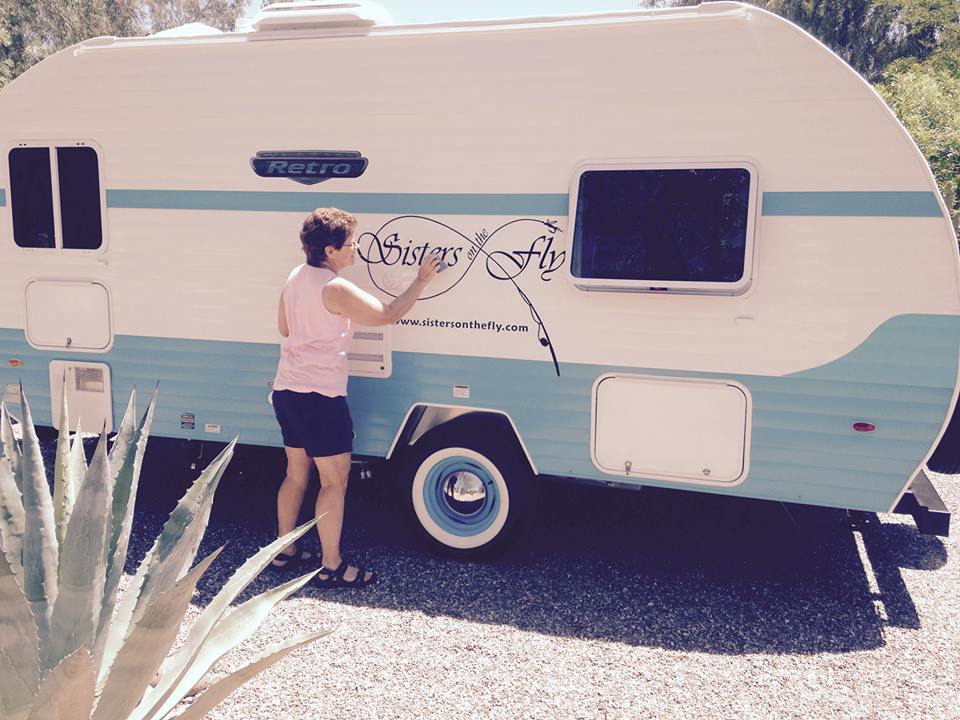 New Trailer on the Block!
There's a new trailer in on the block and its arrived just in time for the biggest party in Sisters on the Fly history – Route 66!
While the Sisters on the Fly hit the road from Chicago earlier in the week, our fearless founder Maurrie Sussman had to stay back in order to welcome the brand new, white and blue, SOTF approved Retro RV trailer. Thats right, here's a first look at the SOTF-approved Retro trailer!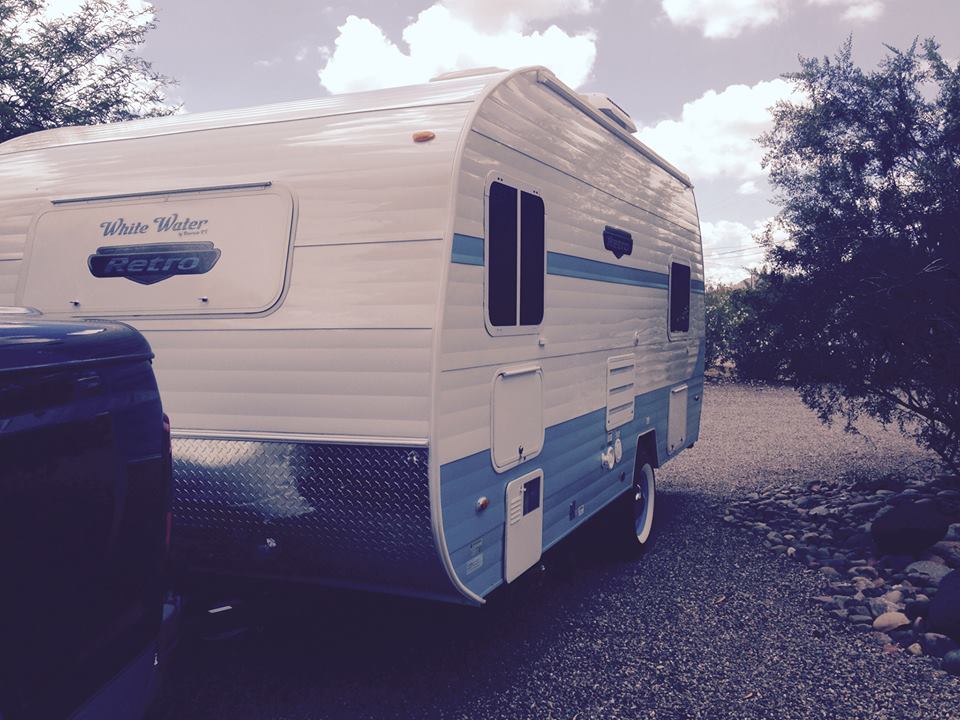 The new beauty will get her kicks at the Santa Fe stop of Route 66 , but before she can meet anyone, Maurrie is going to pack her full of Sister-style decor. We'll post interior pictures as soon as its ready!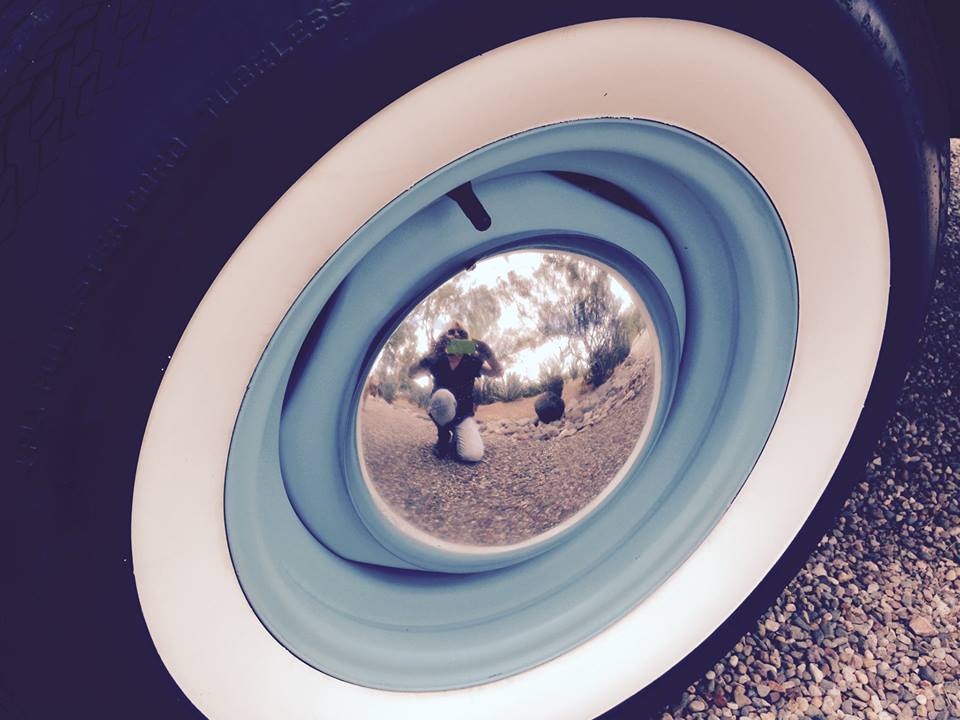 You can follow her adventures here on the official Sisters on the Fly blog. After a summer of love, she'll be ready to settle down in a new home. Stay tuned for details on how she can be yours!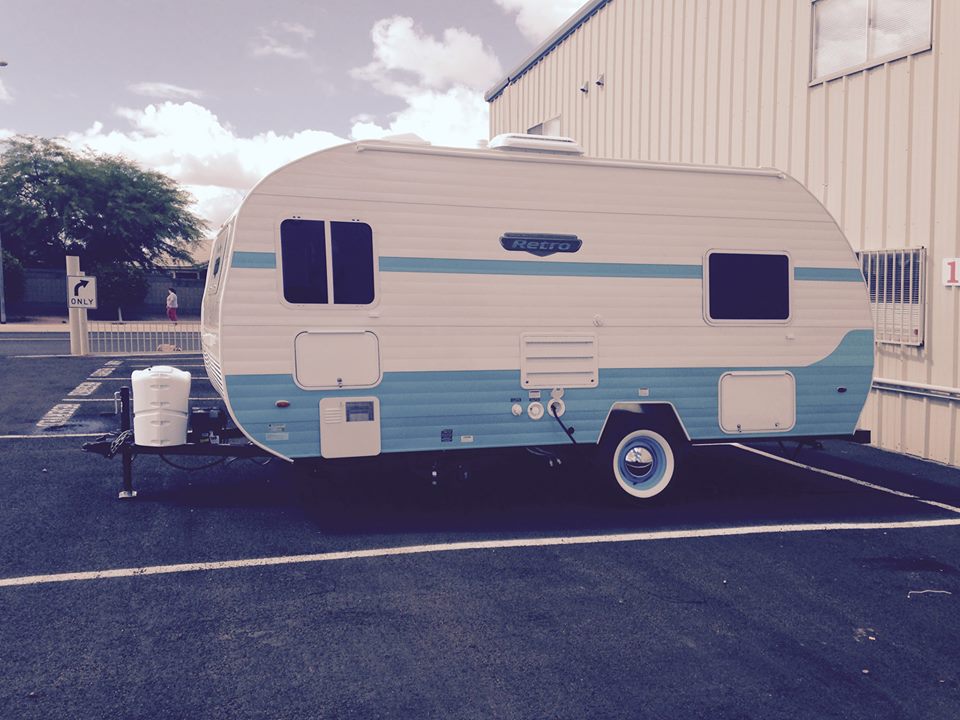 In the meantime, she needs a name! Got something good? Leave it below and stay tuned to see what she lands on!
Godspeed to the Sisters on Route 66. See you there soon!