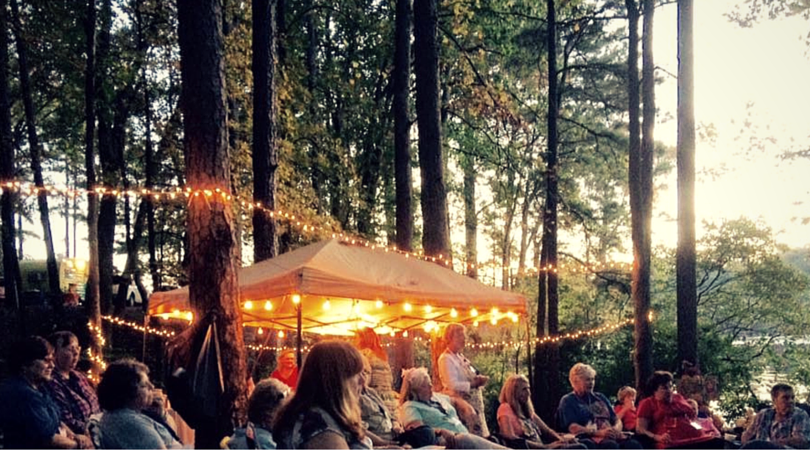 What are you up to this weekend?
How is everyone planning on spending this glorious weekend?! I'm here in Pheonix, where there are lots of incredible local art shows happening across Cave Creek, Arizona. It seems like the fall months always bring out the best local artisans. Do you agree?
We are having an Indian Summer here and it has me wishing I could hop over to Sedona for a good hike or overnight camping trip where I could really see the stars. Ah sigh. I'm housebound this weekend so I'll have to settle for a festive fall picnic by a stream with a bottle of wine, then a long walk where I can enjoy the turning of the leaves.
We hear there's snow in Colorado and of course, our friends in Texas are bracing for a hurricane. After the weekend, I'll be sure to check in on my Sisters and see how they managed the storm.
The girls put together a couple of Sisters on the Fly-style findings for you to enjoy. Take a look if you want a fun break! In the meantime, I hope your weekend is whatever you want it to be!
This great website for quilting!
In honor of our new pet policy, here are some secret ways pets say I love you! 
Sisters on the Fly is at the Atlanta Country Living Fair! 
A recipe for apple cider margaritas? YES PLEASE! 
Have you seen the custom Sisters on the Fly shirt by Michael Ryan?
This beautiful post on Girl Pilots! 
And if you haven't already, check out the Sisters on the Fly Instagram at (SistersontheFly) for great photos of trailers, horses, hikes and more!
Favorite photos from the week: