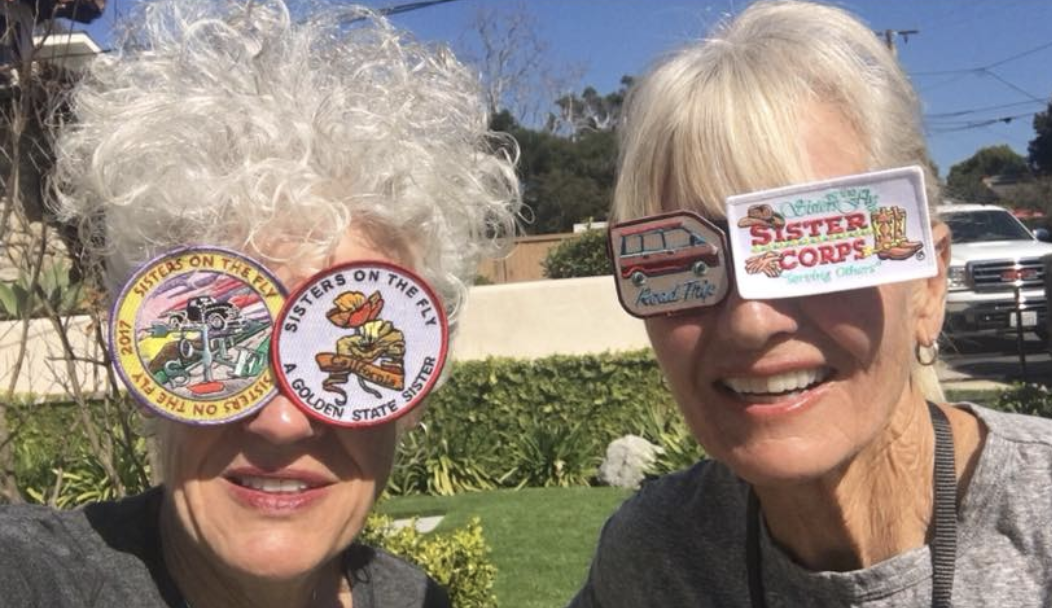 Sister Spotlight: Braving Her Fears with Sisters
(This blog post was written & contributed by Sister on the Fly #8835, Lynda F.)
Bravery….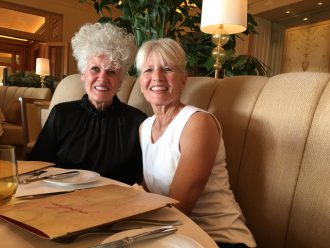 I am told I am brave. I am living my truth. My motto is "everyday is an adventure" and I share this with my spouse of 30 years, Barbara Bond (Sister #8837). While some are looking for the "stereotype", we are too busy putting on our heels and lipstick. My challenge is putting on boots and foregoing that lipstick to step outside in nature. I found this in the Sisterhood and it changed my life.
*************
-Sister #8835
-Member 1 yr, 2 months
-Sister Friendships in:
TX, NM, CA, WI, WA, OK, VT, AZ, CO, MT, MN
-Sister Lessons: Bravery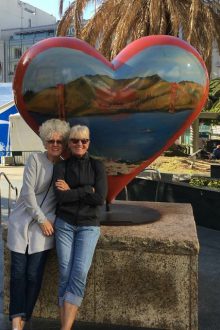 The friendships made through SOTF have been life changing. The impact of participating in Sister Corps1 PA has been life changing. Bravery is a part of many aspects of my life but has eluded me where nature & animals come into play.
I grew up in Boston, rode the subway and played amongst the high rises. In later years the closest I got to camping was at the beach (we live at the beach).
This summer we took a 37 day road trip and 2 of our stops were camping at Yellowstone and Glacier. SOTF had instilled in me "stepping out of my comfort zone".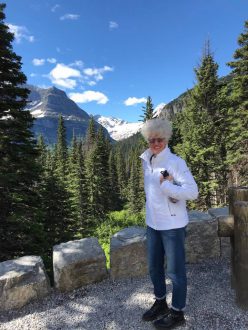 Bear signs everywhere. I was convinced I was going to be eaten. A bison strolled within 20 yards of us. I was convinced I was going to be stampeded. Five doe-eyed deer walked shoulder to shoulder. I was convinced I was going to be charged at. But I did it….I camped amongst nature after years of saying "I can't" for fear of being eaten, stampeded or charged at. I share this picture because even standing there at Glacier I was uneasy wondering what set of eyes were upon me ready to pounce out of the woods…but I did it.
Bravery is empowering….I am a proud Sister who loves her Tribe, the Sisterhood….baby steps….I can't wait for the Craft-cation event at Leeann M's I will attend soon. For the 2nd year, I have requested to stay in the farmhouse. Rattlesnakes reside there. I am convinced I will get bitten.