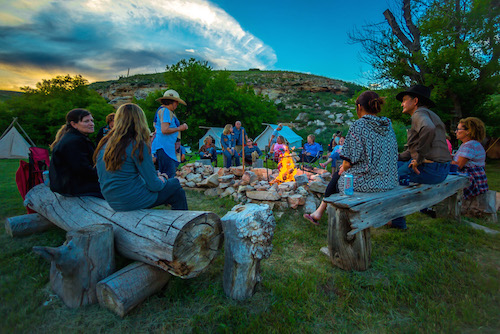 Capture the True West with Vivid Images & Sisters on the Fly
This June will be our 3rd Annual Western Ranch Life Photography Workshop located at the Willow Creek Ranch in Kaycee, Wyoming- June 8-16, 2018, are the dates and if you have a love of the west and ranch life and you love photography you should try to come along! All levels of photography skills are welcome at this photo workshop and you do not need to be a member of Sisters on the Fly or even a woman, for that matter! Come one, come all!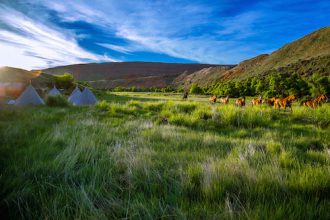 We are excited to offer Adam Jahiel's Willow Creek Ranch Photography Workshop once again. Adam is known for his vivid photo-documentation of the American West. Last year was such a success, we decided to offer the same experience. You will learn all types of tricks and techniques from Adam. This event coincides with the  Sisters on the Fly Cowgirl College, whose attendees will be hard at work doing ranch hand chores and activities and may often be your photo subjects. Capture live action shots of these lady riders and the Willow Creek staff as well. For several years Kristen Crago, 0wner of Willow Creek Ranch, has tried to pair Sisters on the Fly and Adam together because it just makes sense.  As she says, "Why photograph all the men when you girls are so beautiful and work just as hard?" Here we go!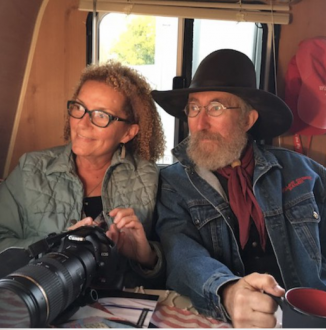 A special note from Adam Jahiel-
Welcome Photographers of all skill types! I am excited to offer you this wonderful and unique Photography Workshop with some fun and energetic subjects. I have taken photos at Willow Creek Ranch for years now and have loved capturing the true nature and spirit of the Wild West that lives on at the ranch still today. I am very excited to partner with Sisters on the Fly. Not only do I get to work with such a fun group, but we get to document all of the Cowgirl College participants hard work throughout the week through our own personal camera lens. You will be together as one group, but the photo-folks will spend time with me learning about photography. Willow Creek Ranch has a new meeting place, which is perfect for us to gather, look at pictures, talk about photography and share.  Having several days to work on photography gives everybody a chance to shoot pictures, look at results, learn from the successes, and go out and do it all over again the next day. Besides the cowboy-girl work, this ranch offers some of the most beautiful light and landscape I have seen in the West. It is a feast for the eyes (and camera). I have always been excited about helping people to see and to understand light and how to best capture and work with it. Our classes are always small enough, that I am able to tailor the class to the participants. I can help you whether you are a professional, or have never held a camera before. Any camera will do, digital is recommended.  Doesn't matter if it's fancy or plain. I have even been seen using my iPhone now and again, and some of those images have been shown in museums and galleries!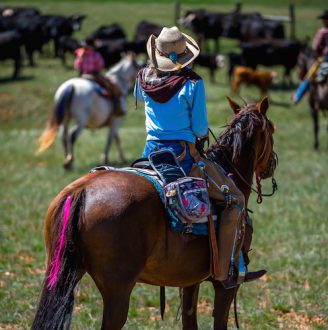 Willow Creek Ranch Photo Workshop General Schedule for 2018:
June 8th or 9th- Arrive in Casper, WY – Food and accommodations at La Quinta Inn are not included and reservations will need to be made with the hotel directly. Maurrie and Becky will arrive on the 8th so if you'd like to come and explore Casper together, they'd love that.
June 10th- Head to Willow Creek Ranch. Breakfast and lunch are on your own. Dinner and all meals following will be provided by the ranch.
June 11th-15th- Photography workshop in full swing. Enjoying being surrounded by an authentic working ranch, the infamous Hole in the Wall, the Outlaw Canyon. Every day will bring a new experience and learning.
June 16th- Head for home… until next time, my friend!

Make sure you bring bedrolls, pillows, blow up mattresses, sleeping bags, fleece, jeans, boots, warm stuff, flashlights, handy wipes… As usual, we will each bring beer and all wine and whiskey, vodka etc. for around the campfire and on the dusty trail.
For more information, check out Adam's website:
https://adamjahiel.com/WORKSHOPS/Willow-Creek-Ranch—Spring–2017/1/caption
Here's a beautiful video of Adam's workshop:

Cost of the Photography workshop is $1500
Payment Directions: To book the photography workshop, please do so directly on Adam's website. You can do so by going here: https://adam-jahiel-photography.myshopify.com/pages/workshop-registration-and-details  Register for the JUNE workshop to coincide with our Cowgirl College activity. OR contact him directly:
Contact Adam with any questions-
Adam Jahiel
307-751-8655 – cell
307-683-2862 – office
Web: www.adamjahiel.com
email: adam@adamjahiel.com