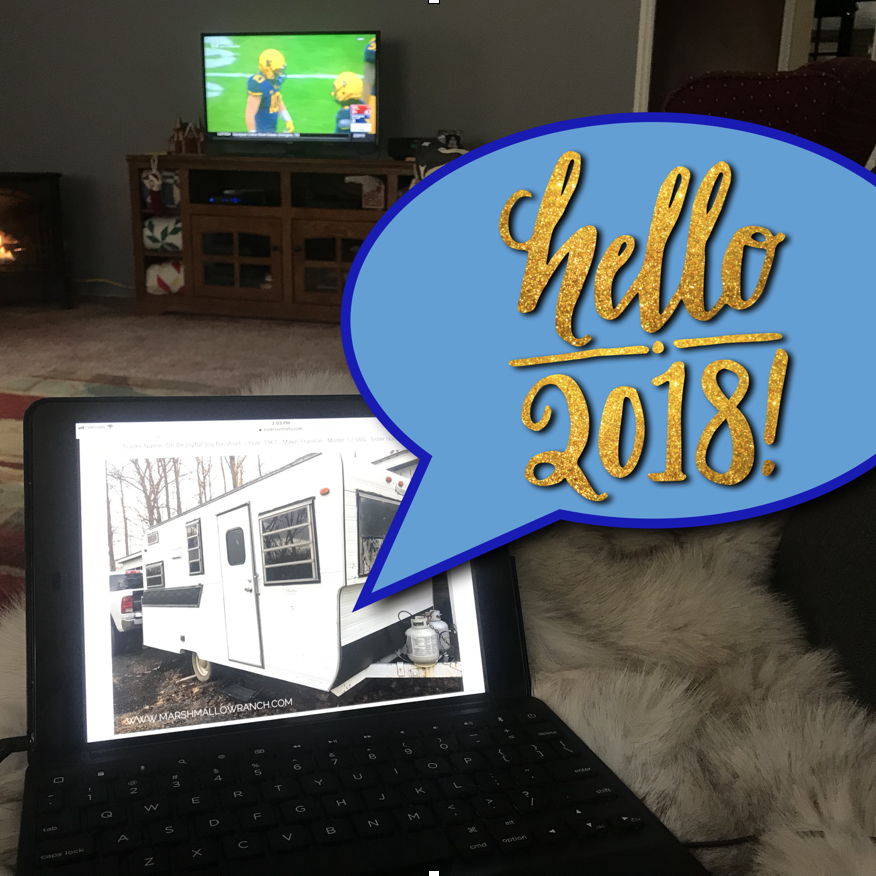 Auld Lang Syne for a Special SOTF Year
Post contributed by blogger, Positive Aging Expert & Motivational Speaker,
Ginny McKinney, SOTF #3537    Marshmallow Ranch Blog
Getting Bolder: Auld Lang Syne
"Should auld acquaintance be forgot, and never brought to mind?" A Scottish poem written by Robert Burns in 1788, these words are set to the tune of a traditional folk song. We hear it every year about this time and we probably don't give it much thought, really. It happens when you hear the same thing over and over, year in…year out. However, placed in a different context, the deeper meaning is not soon lost.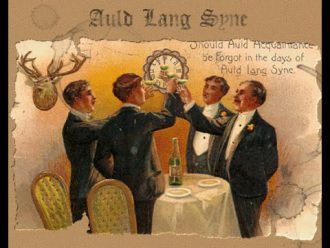 In the deepest sense, for those who are grieving the loss of loved ones, our "auld acquaintance" will never be forgotten. We move forward, but we never really "move on". It is comforting to remember, especially during the holidays. Many of our Sisters faced the loss of family members…two legged and four legged. Laureen V, Sister #7383, recently lost her dear mother. Christa B, Sister #883, lost her beloved yellow lab to a train.
How about those Sisters who have passed on? From Mazie to Lila Mae  to Jan G… we remember our Sisters who have faced death and boldly went on to new adventures  in that great land beyond. Upon hearing my story of loss, Miss Mazie wagged her finger at me and said, "Well, you've got a camper. Now, get out there and use the hell out of it!" A no-nonsense woman, our Mazie.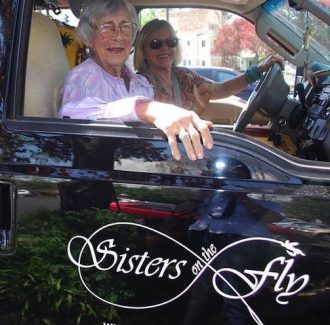 Or, how about those of our Sisterhood who have faced devastating illness and are still here to tell the tale? There's our beloved Diane S, Sister #16. Diane has battled pancreatic cancer the last year or so and stares it down like a boss. Diane was my "First Sister"…that wonderful woman who took me under her wing and taught me the ways of the Sisterhood. She taught me to "back up on a dime and have a nickel left over". She taught me that just because my husband died, didn't mean I did and I had a great big life to live. I owe so much to Diane.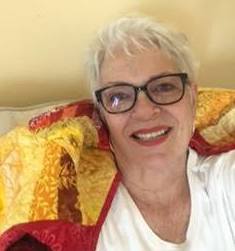 And there's Evelyn J, Sister #6043. Evelyn got a new hip and was recovering when she found her beloved husband on the floor after suffering a fatal stroke. Shortly afterwards, she developed an infection, had her hip replacement removed, died, came back, and struggled for a whole year before she was finally able to come home and truly begin her grieving. She has gone on to become a faith-based speaker sharing her story. Countless Sisters struggle every day and face uncertainty with boldness…even in their fear.
Our Quilts on the Fly program has sent out over 200 quilts to wrap our bold Sisters in comfort and warmth as they face unimaginable obstacles. Sisters who already have their hands full with busy lives step up and create these beautiful quilts they so unselfishly share with Sisters, known and unknown. They send them to Maurrie, Sister #1, who binds them with love and sends them on with prayers for healing.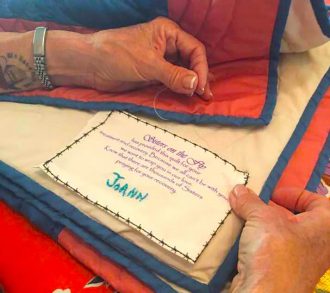 And, speaking of bold Sisters, real life sisters Maurrie and Becky, Sisters #1 & #2 were in a horrific accident this year and we are so incredibly blessed to have them still here with us. It took them a while but they eventually have healed, for which we are so grateful.
Some Sisters stepped out and reached for the stars. Michelle C, Sister #2204, finally published her novel about fly fishing sisters…Reel Sisters. Her research for that book prompted her to join Sisters on the Fly in the first place and we are so glad she did! Becky W, Sister #1562, quit a perfectly good job that she excelled at, to reach for her dream of being a tour director. She spent the summer working in Alaska where she had close encounters with grizzlies and tourists alike.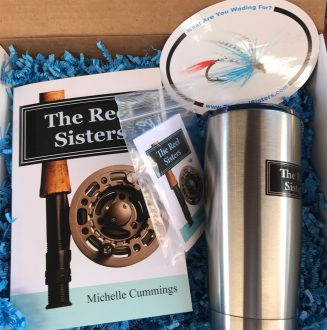 I've got to say though, those brave and bold Sisters who put their lives on hold to form the SOTF Sister Corps and headed to Hurricane Harvey-ravaged Port Aransas, Texas, have my vote as the boldest of them all. I watched in awe as the Sister Corps was literally formed in hours and the first trip was planned. From quickly flipping a trailer for Julie to live in to calling for help for the selfless Ava, these women are fine examples of what Sisters on the Fly is all about. Strong, brave, bold women with hearts the size of Texas, heading out on the open road. Not just to seek adventure and camaraderie around a campfire, but to go above and beyond and make this world a better place.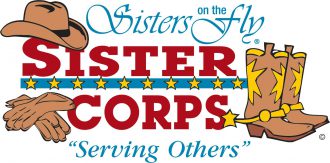 As we say goodbye to 2017, may we put a lot of things to rest. Discord, fear, anger, uncertainty. And may we look forward to 2018 with hope, love, joy, and determination. The Sisters scheduled more gatherings than ever this year. Let's make 2018 the year of the BOLD WOMAN and top it all. Let's push the envelope and step out and show the world what Sisters are made of!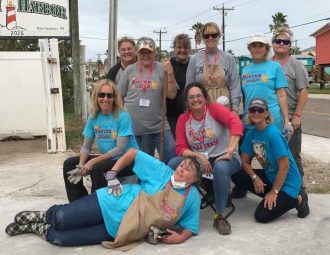 With Much Love…
Ginny