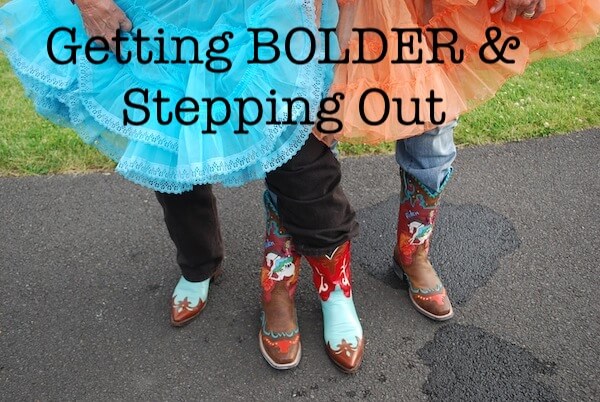 Post contributed by blogger, Positive Aging Expert & Motivational Speaker,
Ginny McKinney, SOTF #3537    Marshmallow Ranch Blog
I've been a member of Sisters on the Fly since April 2013. I joined just two weeks after my husband's funeral. I knew instinctively I needed something joyful to put in front of me or I was never going to survive such a horrific experience. He died as we were planning retirement and buying a travel trailer.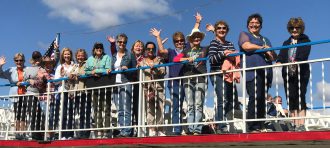 The long, sad nights between my husband's death and the funeral were spent clutching my iPad and crying as I scrolled through the story of our short life together. There were pictures of vacations, holidays, special events. This handsome man and I should have been climbing in a pickup truck in a few weeks to head out on a month-long road trip. Instead, here I was planning a funeral. The idea of joy escaped me. I couldn't fathom ever feeling joy again. I hugged my iPad to my chest and forced myself to think. What could I do make myself look forward…to get through what I knew was coming?
Could I still get a camper? I had no idea how to hook one up, tow it, back it up, unhook it. I knew absolutely nothing…but I remembered seeing a story on the news a few months before. Something about a group of women who camped and fished and generally had a whole lot of fun together. I googled "women campers" and up popped…Sisters on the Fly. Yes!!! That's the group I remembered. I had seen on Facebook where someone had written a book about them. I went on the computer and ordered it to be shipped overnight express. When it arrived, I threw it in my suitcase to take to Denver with me when I went to my daughter's after the funeral.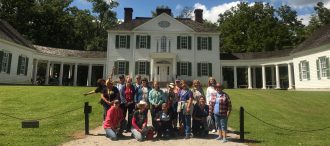 I wanted a vintage camper. Something cute that I could doll up. When my late husband and I had discussed what kind of camper to get, he talked me out of the vintage idea because he was too tall to comfortably fit in one. Now I thought I could get what I wanted but I'll be darned. All I could hear was his voice reminding me how much I like air conditioning and bathrooms and I caved and bought a new one. A little 16' Sportsmen Classic with bunkbeds for the grandchildren. It was perfect!
My first event was just two months after my husband's death. I attended events big and small, from Deadwood to Estes Park to Nashville. There were small intimate gatherings that comprised of pizza in a restaurant in January to national events of 100+ women in a well-orchestrated week-long extravaganza. When I finally settled down in West Virginia, I looked around for more local events. We don't have many Sisters in West Virginia and I couldn't find anything. There were some in Ohio and Virginia. I kept hoping something would happen closer to home. You know…something I didn't have to plan. After attending those huge events, I was totally intimidated.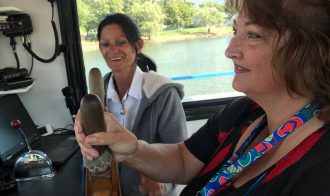 About a year ago, I got an email from our West Virginia Wrangler asking me to meet her for lunch. I was excited. This was the first time I was going to meet a West Virginia Sister! She wanted to meet me for two reasons…to get to know me, and to ask me to plan an event. We planned to meet at a restaurant halfway between us. I walked in and was greeted in typical Sister style…with a big hug and a smile like we were long lost friends. I love the Sisters for that.
About halfway through lunch, the subject changed to event planning. I was hesitant. I've seen event hostesses who look like they've been herding cats for six months at the end of an event. I wasn't at all sure I could do that…or if I wanted to. But V Lynn was pretty darned confidant that I could do this with one hand tied behind my back. I had been a sister for four years at that point. I had a pretty good grasp on the ropes. So, I jumped in and said yes…with a considerable amount of trepidation.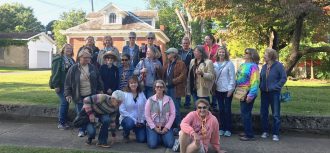 We chose the weekend of the Ohio River Sternwheel Festival…the weekend after Labor Day. We made an outline of proposed activities to consider. And before I knew it, we were live on the website and gals started signing up. We ended up with around 25 participants at the WV Riverboat Rendezvous. I secured the Horse Camp at Mountwood Park just outside Parkersburg, WV…my hometown. We had meet and greets, catered meals, a tour of a Victorian mansion, a riverboat ride, a tour of Blennerhassett Island State Park by horse drawn wagon and the Blennerhassett Mansion, a box lunch picnic, a tour of an oil and gas ghost town, live music featuring the #1 fiddle player in WV, a demonstration and lessons in clogging, and we churned homemade ice cream. Oh my gosh! What anxiety and trepidation I had flew out the window once the gals got there and the first campfire was lit.
Hosting an event can be as simple or as complicated as you want it to get. With the new guidelines, lots of simple no-charge gatherings to just plain camp are being encouraged. The guidelines are on the website and Maurrie, Sister #1, has put together some video chats on the SOTF Facebook page where she explains everything. There have been changes in the way money is handled, but honestly, that's a simple thing to figure out. The changes make small gatherings easier than ever to do.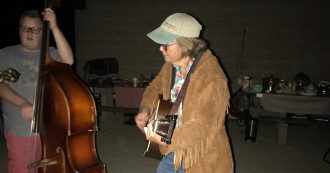 When we were winding down the last night, dancing and singing and having "more fun than anyone" I looked around at this wonderful group of women who came from as far away as Texas to experience what West Virginia has to offer. I was so proud of the event. There wasn't a single problem. Everyone had a great time. Sisters were happy to pitch in and help with some cooking and cleaning up. When the last camper was gone, I sat down with a happy sigh and said "Yeah…I'll do this again!"
I encourage everyone to GET BOLD and step up. Think of something fun to do and organize it. I hear women say over and over, "There aren't any events in my area." Well, schedule some! It doesn't have to be an over-the-top event like Kris Brown had in California or Becky Wilcox had in Deadwood. Smaller is better anyway because you can really get a chance to know your fellow Sisters. Get to know the Sisters in your area. Reach out when you're new and meet as many people as you can. WE are who make Sisters on the Fly what it is…the world's largest outdoor women's adventure group. I'm proud to be a member of Sisters on the Fly and look forward to all we can accomplish…together!
With Much Love…
Ginny