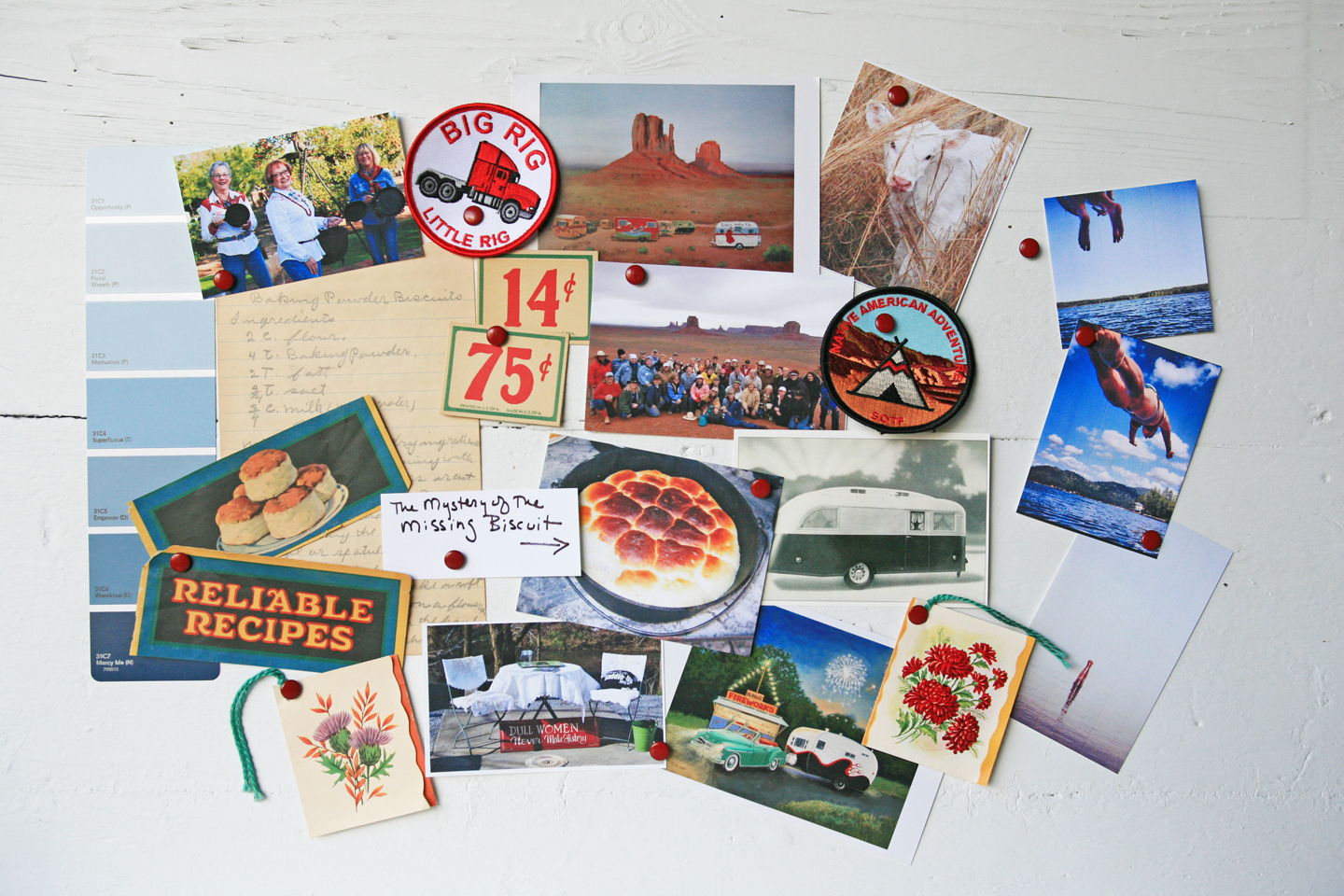 Sister Story: Glenda "G," Sister #62
Like so many Sisters, when I found Sisters on the Fly, I thought the little trailer were so cute. I had to have one. I love being outdoors: the smell of the campfire, listening to the sounds of the creek, the wind, and animals. I love camping! I love my trailers! I've had four. I still have my first one – the circle G! Bunkhouse. I've sold two of them, and my last one is called Bezos. I named her after the original owner, Norman and Lois Beze. They bought her in 1954 and camped in her until 1999. She was kept in their garage until she was noticed by my friend Chris, who bought her, cleaned her up, and solder her to me. We drove from Arkansas to California to pick her up. So it was perfect for her to take a trip on Route 66 and end up in California again.
Until joining SOTF, I had never been confident enough to take off alone. I'd not been away from family for any period of time, and had certainly never pulled a trailer! My first "outing" was to take off with my new Sister-friend, Debra, Sister #23, leaving from Little Rock, Arkansas, and headed to Cowgirl College" in Phoenix, Arizona! We were gone sixteen days. It was scary, exciting, big, fun, and still some of the best memories. I learned self-confidence, and that I could actually take care of myself. I overcame my fear of basically everything on that trip. I met Maurrie and Becky, Sister #1 and #2, learned to hitch a trailer and saddle a trail horse; had Rocco," the original head of Arizona Cowboy College, say my throwing of a lasso was a "thing of beauty"; saw rattlesnakes in the desert; and I pulled my first little trailer up the mountain out of Oak Creek Canyon in Sedona, Arizona, without dying!
… now that we know we survived it! It was epic!   – "G," Glenda, Sister #62
This story originally appeared in Sisters Get Thier Kicks on Route 66
Photo by Irene Rawlings, from Sisters on the Fly