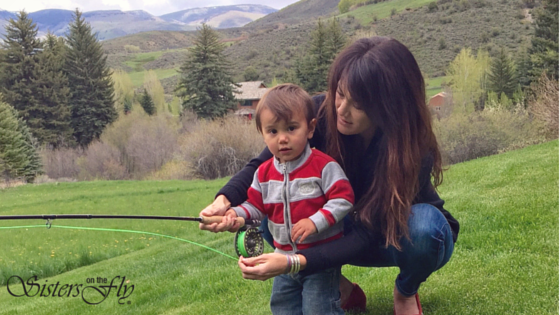 My four-year-old daughter often says, "Mama, when you grow up to be a little girl like me, you can borrow my _____ (Insert: princess dress, cowgirl boots, hello kitty underpants)."
Wouldn't it be wonderful if time worked backwards that way? In the physical sense, our bodies only decline–let's be honest. But increasingly, to me, age means getting back some of that carefree spirit I had as a child. It means freedom, confidence and independence.
My oldest son does Ninja Turtle moves in the supermarket without caring who might be watching. My daughter wears the most bizarre outfits you've ever seen–swimsuits over jean shorts, tights with turtlenecks, headwear made of miscellaneous household items–and thinks she looks AMAZING as she struts around. My youngest, still a toddler, cries crocodile tears when he's sad, shrieks when he's mad, and laughs hysterically when something strikes him as funny–without any sensors, self-consciousness or inhibitions.
We all started as children with that same beautiful, reckless abandon. And then somewhere along the way, we became more insecure. We became self-critical and judgmental of ourselves and others. We became more reserved in our reactions and emotions, and less comfortable with our bodies and our appearance.
Social media and pop culture are no help…the pressure for girls and women to have it all, do it all, and appear flawless seems at times insurmountable. But I'm finding that with age, I'm gaining back some of the qualities I had as a child.
Take, for example, skin. In a physical sense, my skin is definitely getting thinner. My cheeks and chest lack that soft-yet-firm fullness of a woman in her twenties. My hands look practically skeletal, with sun spots and protruding veins. When did that happen? But, my metaphorical skin is thickening by the day! I find myself less worried about what others think, and I'm comfortable making difficult business and personal decisions–and handling the response–without having my feelings hurt. I've never felt more comfortable in my own skin.
Let's talk about boobs. After breastfeeding three kids, my already-small boobs are pretty much shot. No sexy cleavage to be seen around here. But I can still hold the people I love most against my breast and know that they feel loved, protected, and enveloped.
Eyes. You would be shocked if I told you how poor my vision is. I'm blind as a bat. I started wearing glasses as a kid, and my vision has gotten progressively worse each year. I wear contacts and glasses, but still find myself squinting my eyes to see something clearly, particularly after a long day of staring at a computer screen. As my vision gets worse each year, the way I see myself, others, and the world around me is getting clearer and clearer. As I get older, I am able to see my faults and weaknesses and work toward improving them, without being hypersensitive or overcritical. I can see strength and beauty in others, without judging them about our differences. I have such a broader interest, understanding and appreciation of the world around me.
All of this is not to say that I love everything about getting older. In the time it took me to type that sentence, my gray hairs quadrupled. And, I feel a deep, almost panicky sadness when I stop to realize how quickly my children are growing and how I'll never get those precious moments back. But, even that pain is bittersweet as I watch them learn, grow and become kind, energetic, hysterical little people. My goal moving forward is to be more aware of the freedom that age has given me, and use that freedom to be more present in each moment.
–  Whitney Milhoan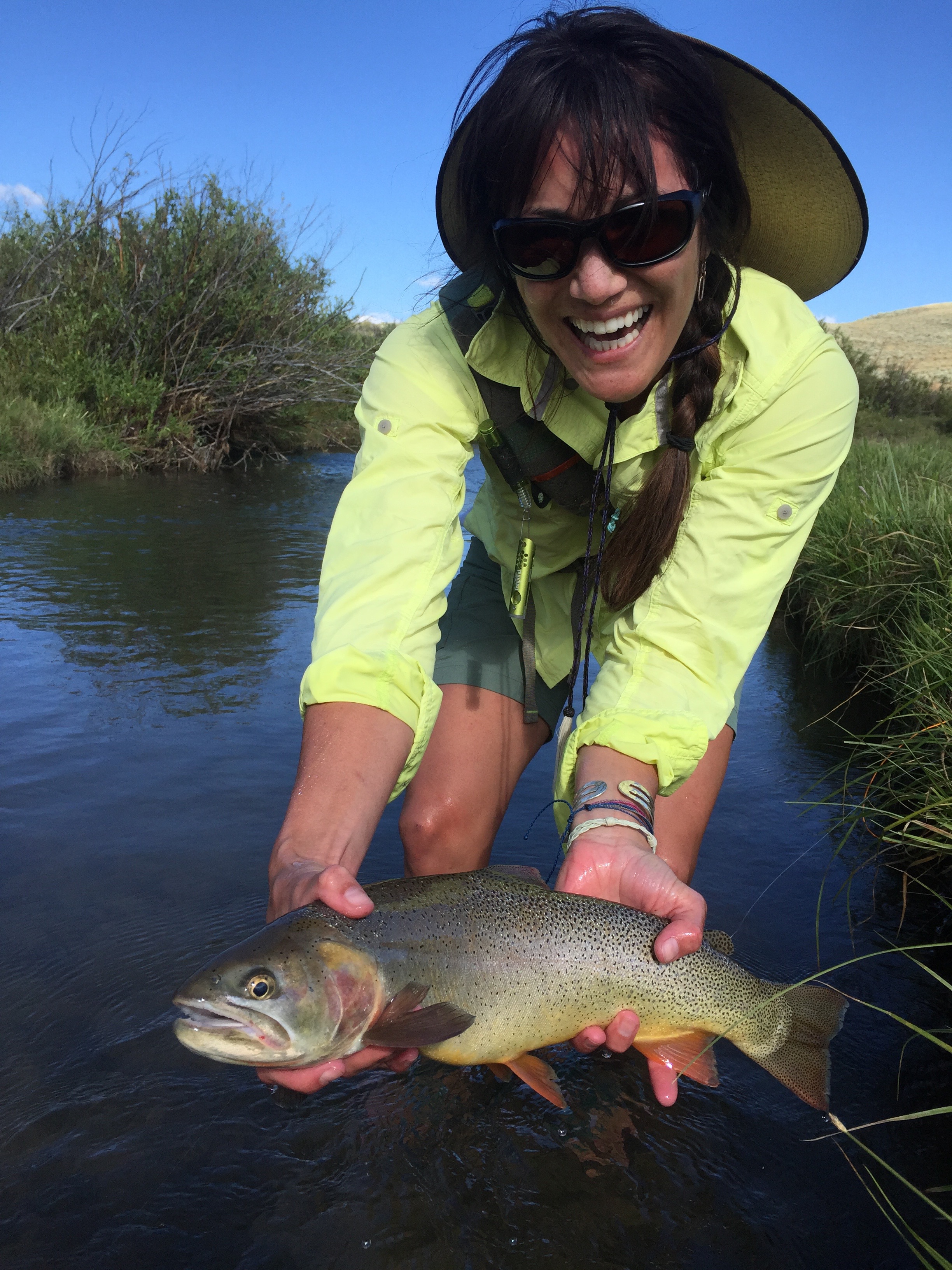 Whitney is the Executive Director, of Casting for Recovery, a non-profit dear to Sisters on the Fly, that offers quality of life of women with breast cancer through a unique program that combines breast cancer education and peer support with the therapeutic sport of fly fishing. Whitney is the mother of three and a long-time friend fly-fisher.