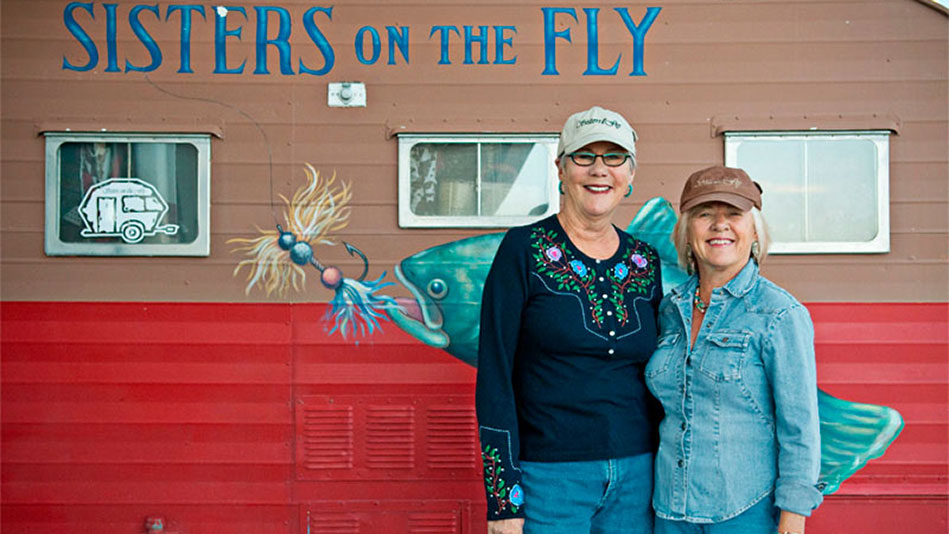 The Camping Cowgirl's Guide to Packing Up and Getting Away
If you're like us, it's pretty much always a good time to camp! But sometimes, the idea of "getting away" can seem daunting. How do I plan? What do I pack? And what could I stand to leave at home?
Here are a few common sense guidelines that Maurrie and Becky put together to help you hit the road.
Find Out Particulars
Will your campsite have electricity? Are there onsite laundry facilities? How about access to a general store for sundries and other conveniences?
Pack Smart
The goal: Maximize items in minimal space. A breadbox, say, can easily store your alarm clock, toiletry bag, and other small items when you pack.
Bring Unbreakables
Tin plates and mugs, paper cups, plus plastic glasses and serving utensils will help make the packing easier and the trip worry-free.
Secure What is Breakable
Vases, statues, and pictures in frames may need to be tied down with slim roping or twine. 
 Create an Outdoor Space
This is way more simple than you can imagine but worth the touch of effort. Set up at least two folding chairs, a table, lighting, and a weather-proof rug for happy outdoor living.
Plan to Entertain
A cooler for drinks, folding tables for guests, and trays to serve drinks and appetizers create a prime spot for friends to gather and enjoy good times.
Make it Festive
Will you unhook your car from your camper? If so, put something over the 'turn' of the trailer—maybe a bouquet of silk or real flowers—to add that final homey touch!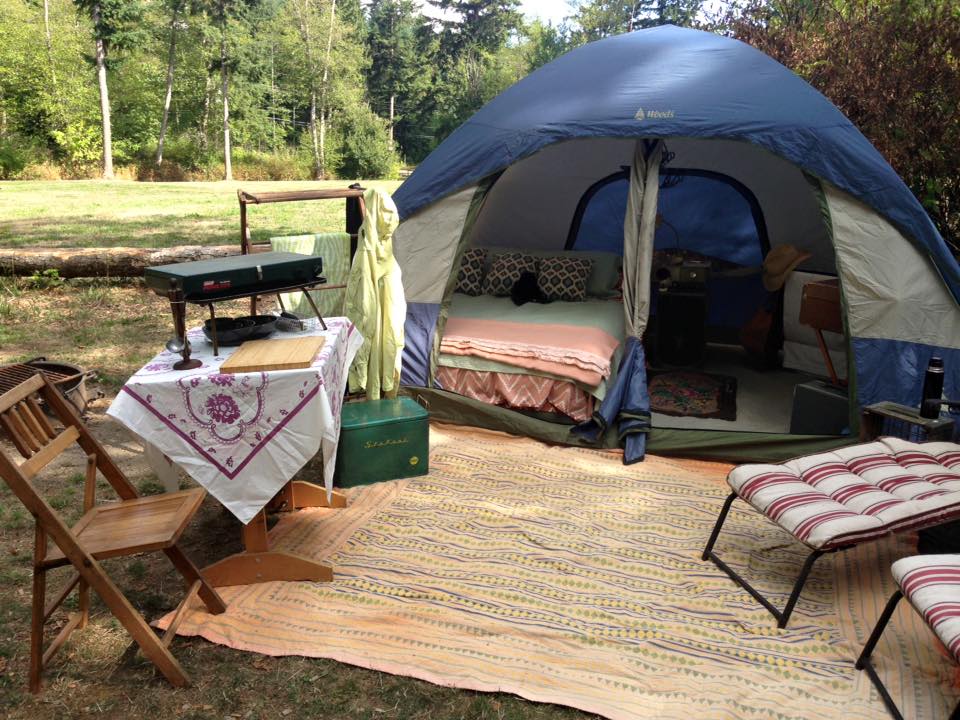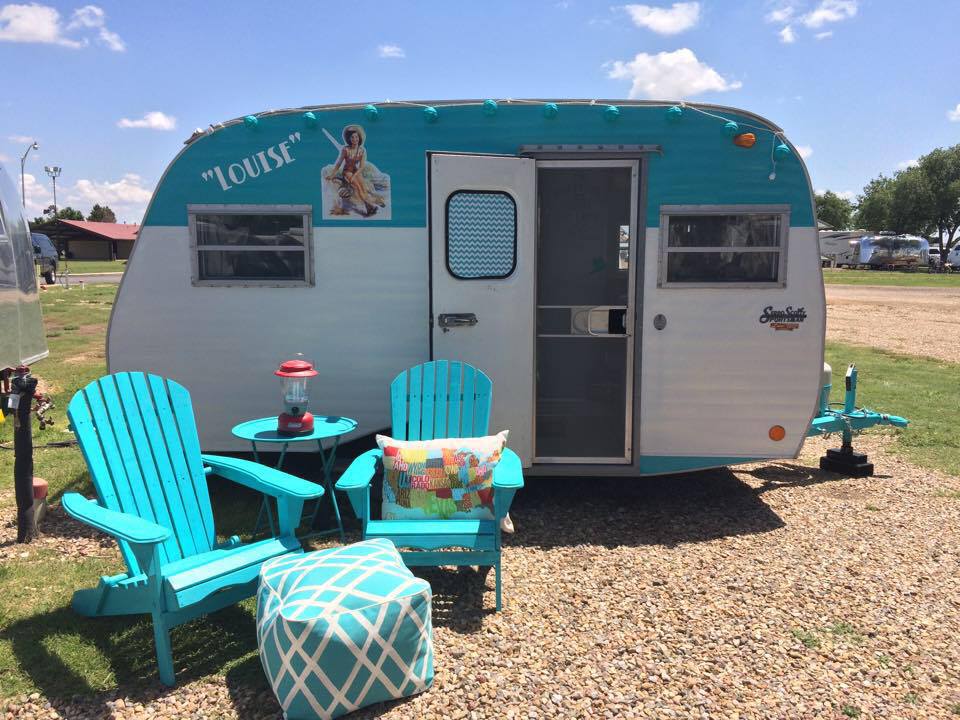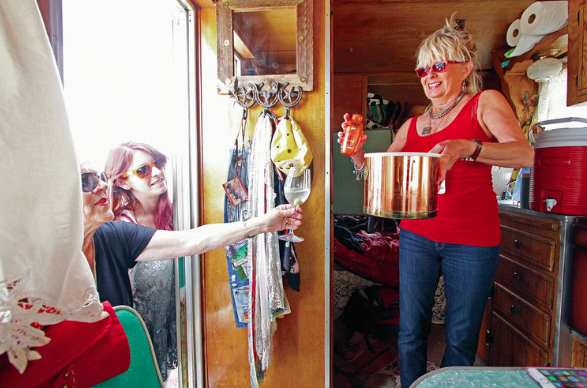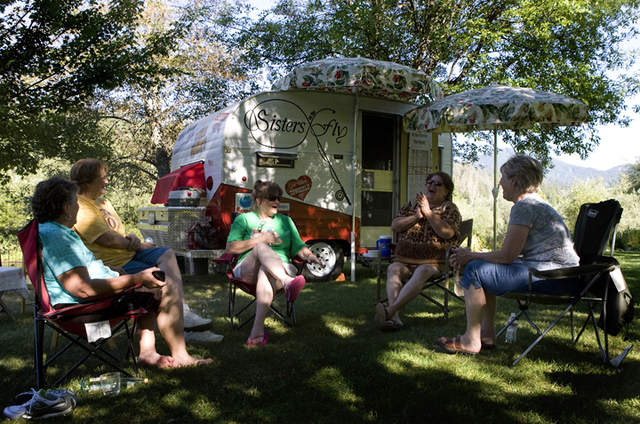 And here's a handy tool! Check out our online camping checklist to ensure you don't forget what to pack. From bedding to batteries, cookware to campsite seating – we have your essential list!