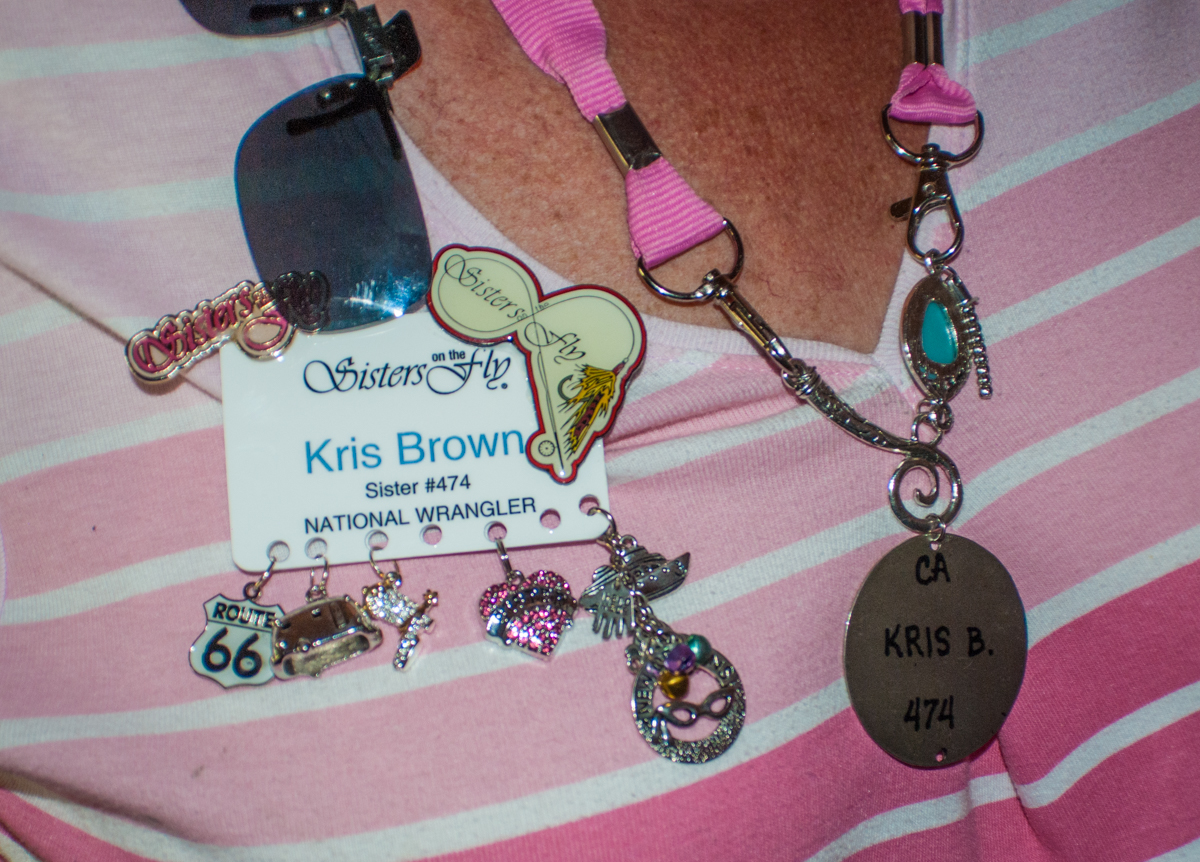 Kris Brown – Sisters on the Fly National Wrangler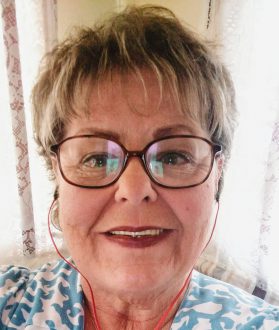 Kris is one of four sisters born and raised in San Francisco, reared by their father following the death of their mother early in their lives. She is a sister, daughter, wife, mother, widow, grandmother of five including triplets and… she is a survivor.
Kris and her first husband lived in Washington State, operated their own trucking company and, when they weren't able to have children right away, decided to adopt their first son.  Lucky boy he was! As so often happens with childless couples, they adopt and quickly discover they are pregnant!  It wasn't long after that Kris and her husband welcomed their second son.  Then shortly after that Kris's husband died in a tragic highway accident.  At a very young age she was left a single parent with two very young sons.
With what is her mantra, "Today is going to be a good day," she moved on as best she could, determined to make the best life for her small family.  Over time she became a real estate broker, mortgage company owner and property manager.  Kris remarried, moved to California and spent decades enjoying life in Placerville with her husband, Charlie, before his death in 2005.  Once again she was a widow.  And, once again, she picked her heart up off the floor and moved on with her life.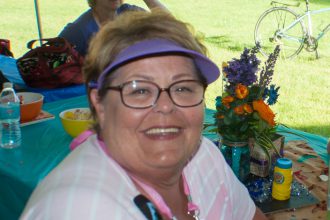 In 2006 she discovered Sisters on the Fly and jumped in with her perpetual excitement and positive attitude.  Luncheons were organized for members in California, trips were soon on the planning agenda and dozens of women began to be impacted by this dynamo of a woman.
When the Wrangler Program was introduced it quickly became obvious that the best woman for the job of organizing this group and setting up a program for  welcoming new members and keeping them energized would be Kris.  She has been the major key in this effort as well as encouraging others to step up and join in her program.
When I think about Kris, her ability to make every day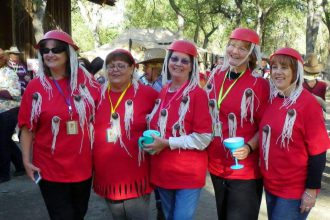 positive, her mentoring and skill in searching for solutions, it reminds me of a song from the Sound of Music: "How do you hold a moonbeam in your hand?" She's that special!
"She has the wisdom of a hundred-year-old Chinese grandmother." Glenda, SOTF #62
Kris is FABULOUS!  She is "calm, cool & collective"!!  Jackie, SOTF #2274
( This article was contributed by Kaarin Simpson, SOTF #441 and is the first in a series of Member Profiles.)